By Richard Rhinehart
Centennial, Colorado, June 6, 2016 – Medically-retired Fort Carson Army medic Jose Santiago built upon his positive experiences riding his bicycle in national non-profit World T.E.A.M. Sports' Face of America and CanAm Veterans' Challenge to transform his informal cycling club into Warriors 4 Life, a growing non-profit organization creating healthy lifestyles for military veterans and their families.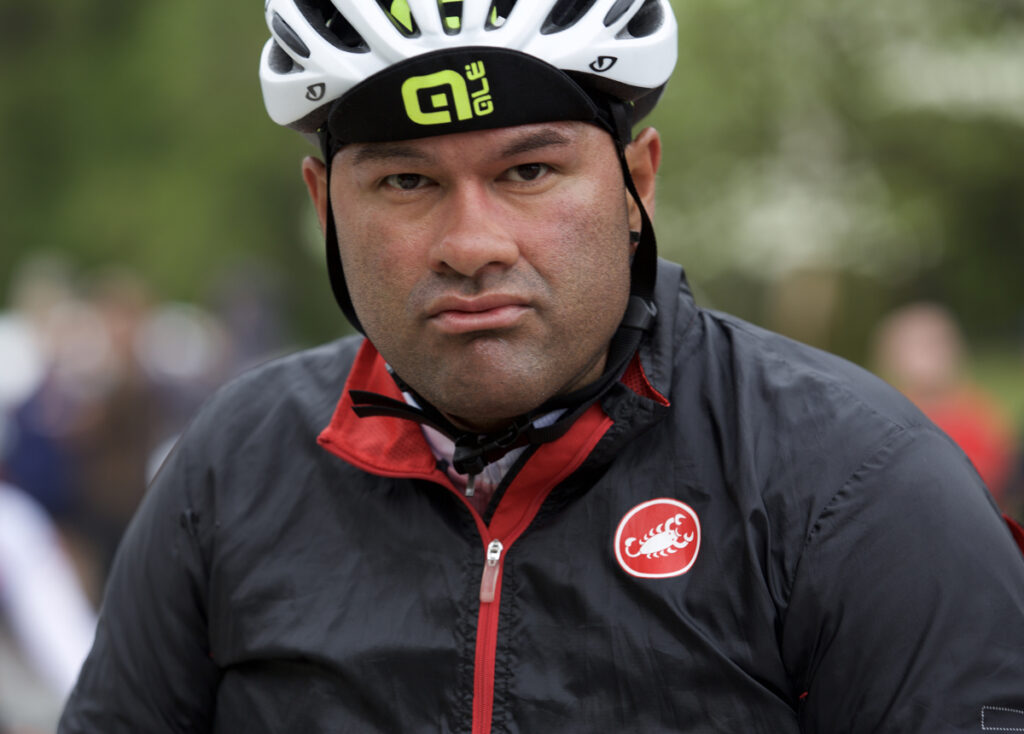 With more than 300 members across the United States and Puerto Rico, Warriors 4 Life sends teams of veteran riders to sporting events nationally, from Face of America to La Vuelta Puerto Rico to the challenging Ride the Rockies, held each June in Colorado's high country. Participants in the June 11-17 Ride the Rockies will pedal 399 miles in six stages, with an overall elevation gain of 29,311 feet. "It challenges and pushes my mind and body to the limit," explained Santiago, a New Jersey native who spent his childhood in Vega Baja, Puerto Rico before joining the Army in 1999.
"The Ride is the ultimate cycling experience in America," said retired World T.E.A.M. Sports CEO and President Paul Bremer. Following his retirement from World T.E.A.M. Sports in 2012, Bremer has continued participation in selected cycling events, including the 2014 Ride the Rockies. He met Santiago during this ride. "It is awe-inspiring that Jose has the courage and grit to face the challenge" of the ride, Bremer said. "I join his many fans and friends in wishing him the best."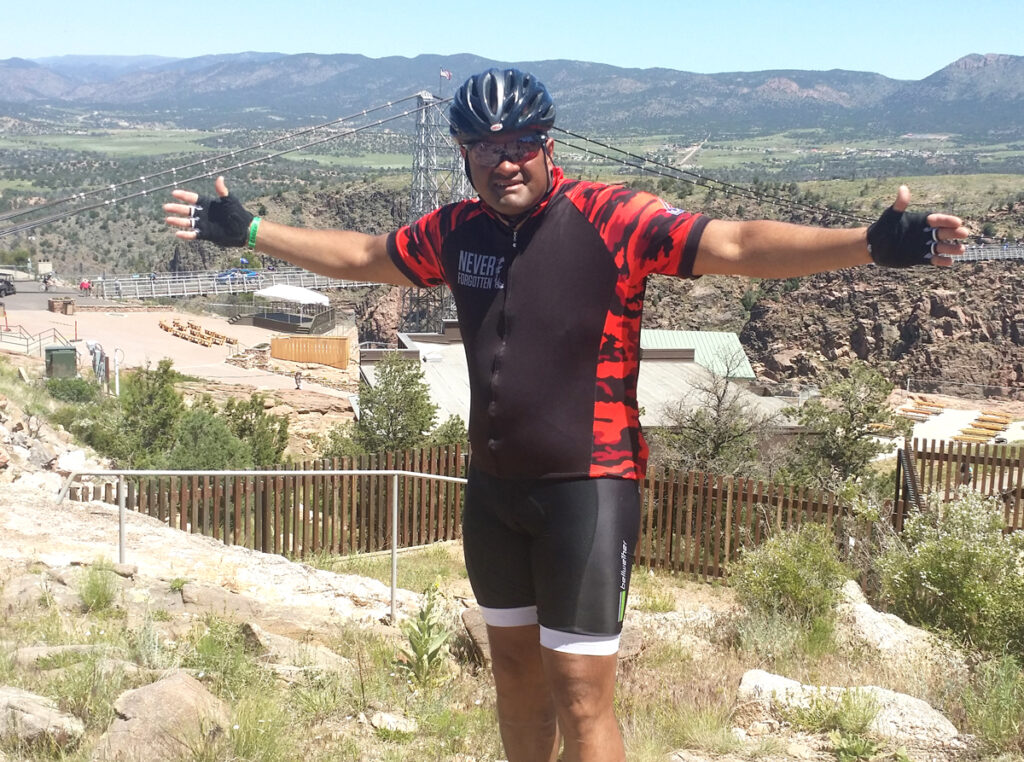 With 15 Warriors 4 Life members cycling together in this year's Ride the Rockies, World T.E.A.M. Sports is providing funding toward the team's meal costs. Riders will be hungry each day, as they cross multiple mountain passes during their tour of Colorado's high mountains. Snow-banked Trail Ridge Road through Rocky Mountain National Park, cresting at 12,183 feet above sea level, will be the high point of the ride.
"I learn something new to improve my life and am always challenging myself," said Santiago of his riding experiences with Warriors 4 Life, for which he serves as president. "Most important is that now I pass on my knowledge to the new veterans participating."
Santiago reports his organization will always be closely linked to World T.E.A.M. Sports. "Our first ride as a formal team with uniforms and all was at Face of America; that is why Face of America is so special to us." At the April 2016 Face of America ride to Gettysburg, the 36-member Warriors 4 Life team collectively raised $9,182 in support of the event. This was the largest amount raised by an all-disabled veteran team during the ride's history.
In addition to supporting World T.E.A.M. Sports and its inclusive sporting events, Warriors 4 Life also engages military veterans in Puerto Rico in sports. "We have been a stepping stone to other organizations at the Island that now are stepping in strong and helping veterans, all thanks to Warriors 4 Life. We feel proud of our accomplishments in the U.S. and especially at the Island," said Santiago.
Living in a Denver suburb with his wife Joann and two children, Santiago stays busy training and keeping fit. Although he lives daily with post-traumatic stress and a traumatic brain injury from his tour in Iraq, Santiago reports "I have been able to eliminate my medications and it's therapeutic for me" to regularly ride his road and mountain bikes.
To veterans with disabilities who may be considering sports as a part of their life, Santiago has a clear message: "Get out of the house, get active, reach out to other veterans, and train hard."
About World T.E.A.M. Sports
World T.E.A.M. Sports is a 501(c)(3) not-for-profit organization chartered in North Carolina and headquartered in Holbrook, New York. Since its founding in 1993, World T.E.A.M. Sports has organized athletic events for disabled and able bodied citizens – mountain climbing, white water rafting, biking, and more. Four things always happen at our events: (1) Disabled participants build self-confidence and physical fitness; (2) The disabled provide a role model for other disabled citizens, encouraging them to take up physical activities; (3) The disabled become a moving inspiration to other participants and to spectators when they see that disabled individuals can meet challenges beyond anyone's imagination; and (4) The disabled and able-bodied participants learn to work as a team to overcome those challenges. World T.E.A.M. Sports changes lives through sports.