By Richard Rhinehart
Fredericton, New Brunswick, June 1, 2016 – Following 25 years of military service for his country, Canadian Army Veteran Michael Cotts retired to outdoor sporting activities such as World T.E.A.M. Sports' annual Face of America bicycle and hand cycle ride to manage his post-traumatic stress, anxiety and depression.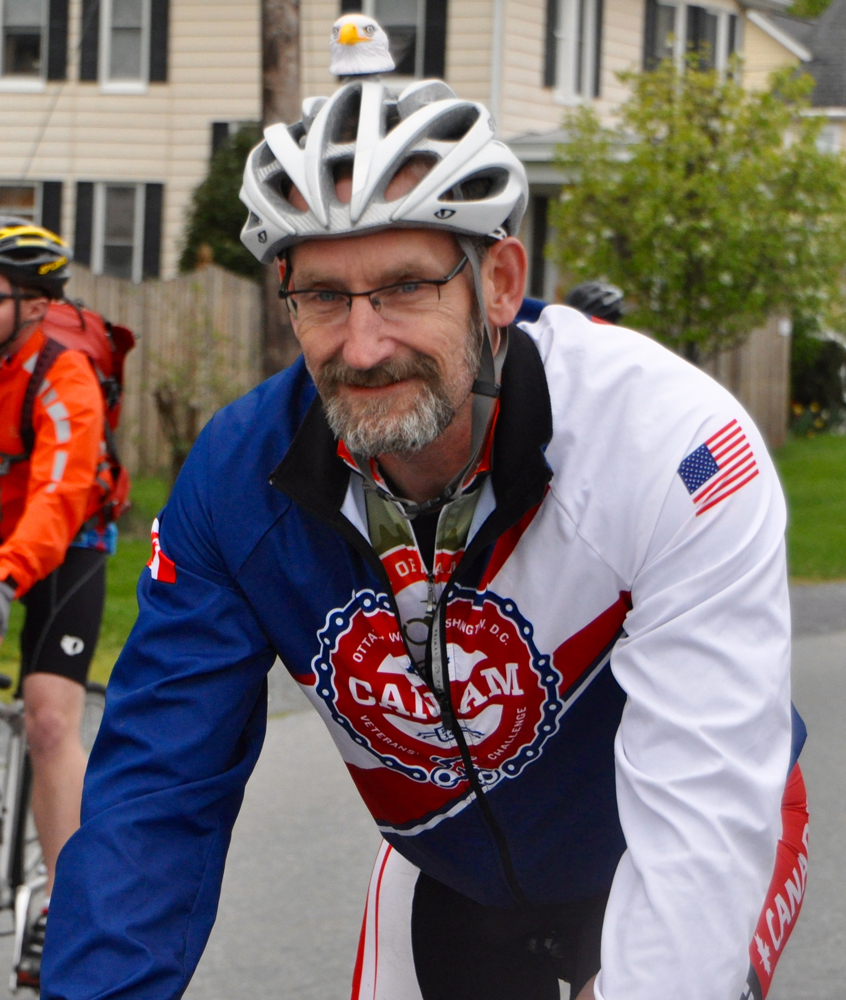 "It's hard to express in words, but World T.E.A.M. Sports has saved my life," explained the retired combat engineer who enlisted at age 17 and saw duty in Bosnia, Somalia, Afghanistan, and Kuwait. "It is very inspiring to spend time around challenged athletes and to see them overcome obstacles on a daily basis. It really puts your own life into perspective."
Married to his wife Kristen and stepfather to two teenage children, Cotts has an active life in which he balances training and participation in sporting events across North America with activities including pottery and coaching school sports. He competes in triathlons, swimming, golf, endurance running, fishing, rowing, cycling and other challenging events. "Sporting events give me a purpose. My long term goal is to be fit for life, but all of these sporting events that I do are mini-goals towards that long term goal," said Cotts.
Invited by the Canadian Armed Forces program Soldier On to participate with the Canadian team in the 2014 Face of America, Cotts found riding his bicycle with more than 100 veterans from across the United States, Canada and Puerto Rico to be an exceptional experience. "I jumped at the chance and enjoyed it immensely."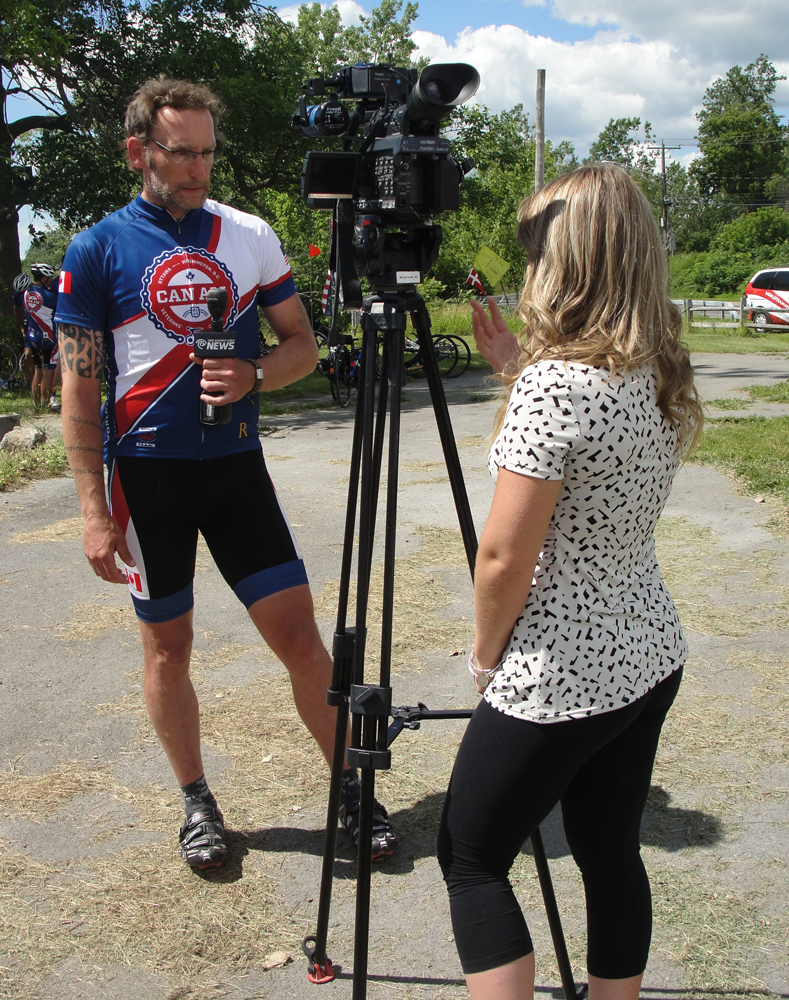 Joining World T.E.A.M. Sports' inaugural CanAm Veterans' Challenge in June 2014, Cotts rode his bicycle nearly 800 miles from Ottawa, Ontario to Washington D.C. with 15 military veterans. "Over the course of several weeks, I can't ever remember there being a bad day, or a bad moment."
Cotts also participated in and completed the Adventure Team Challenge Colorado in the rugged Gore Mountains northwest of Vail, a team competition that encourages cooperation between disabled and able-bodied teammates. At the October 2015 IRONMAN Maryland, he competed as a member of World T.E.A.M. Sports' triathlon team. In May 2016, Cotts joined the Invictus Games in Orlando with the Canadian team. "I exceeded the goals that I had for myself," Cotts said of the Games, which included nearly 500 veteran competitors with disabilities from 14 nations. "I had two top ten finishes in shotput and rowing." Currently, he is training for the September 2017 Invictus Games, to be hosted in Toronto.
"I am an overcomer and I know where I have come from," said Cotts. "Looking back at my life, I see a lot of places that I don't ever want to go to again. I know that my key to survival is to keep active and keep taking part in these sporting events."
Recognizing that many persons with disabilities, including military veterans, may be reluctant to get actively involved with sports, Cotts has some simple advice. "There are no limits to anything that anyone wants to do and can do!"