In the midst of seemingly random circumstances where life feels hard and chaotic, all it takes is one moment to offer that shining glimmer of hope. For Virginia native, MaryPat (MP) Corrigan, hope looked like a little ball of dark fur with big, shining eyes and only three paws.
After the devastating loss of her beloved 14-year-old dog, Nadia, MP was not quite ready to open her heart to another puppy. Until one day, a phone call from a friend would change MP's life forever. 
"My friend Angela, one of the top professional dog handlers in the country, called me about a litter of 4-week-old puppies. She knew about Nadia and that I wasn't ready for a new dog just yet, but encouraged me to just come and look at them. So I did." recalls MP. "I was sitting with the puppies, waiting for a sign, and then I heard this yelp from one of the puppies! I turned to face it and said 'What's the matter?' and she yelped again and held up her leg, but there was no paw. It was right then, I knew she was the one. It was definitely the sign from the universe I'd been looking for. I knew going into visiting those puppies that if one wasn't meant for me, it would be meant for someone else. But this little, three-legged puppy–she was mine."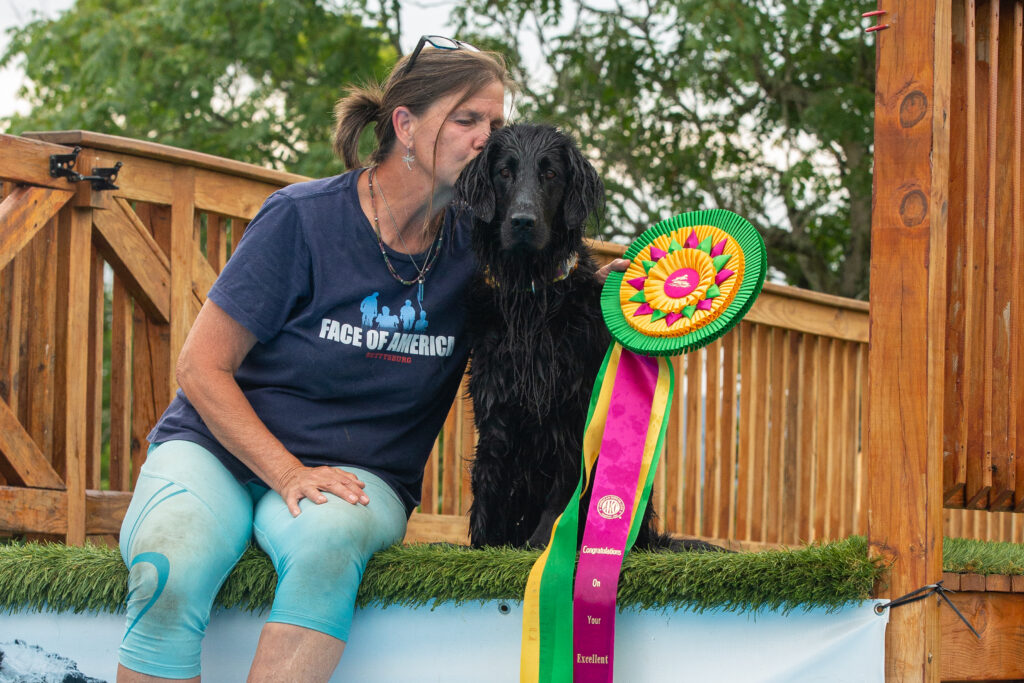 And just like that, MP adopted the puppy, named her Tara, and their wonderful life together began. Over the next few years Tara would prove to the world that having only three paws was not going to stand in her way. At four months old, Tara was a power-house at swimming; a sport that requires the full strength of two front paws for dogs. According to MP, "Tara made it very clear that she was a water dog from day one." She was the first (in 2018) and only (in 2018 and 2019) tri-paw in all Air Retrieve Divisions at the North American Diving Dogs (NADDD) National Championship, beating out the largest Senior Division of 4-legged dogs in Air Retrieve. In 2020, Tara was awarded the Exemplary Companion ACE Award from the American Kennel Club.
When asked about what she hoped people would realize when they see Tara, MP remarks that "she's a no-limits tri-paw. Even if Tara was aware that she was different, she wouldn't even care. She would simply just do whatever she wanted to anyway." MP recalls a sweet moment during a competition where a little girl and her mother saw Tara and witnessed her abilities. The mother then told her daughter: "See, you can be anything you want to be!" Like MP said, Tara is not aware that she is different from the other dogs. What sets her apart is not just her three paws, but the way she does everything with "joy and intensity." Tara is a dog that doesn't care about her limits. She loves her life and it radiates to everyone she meets.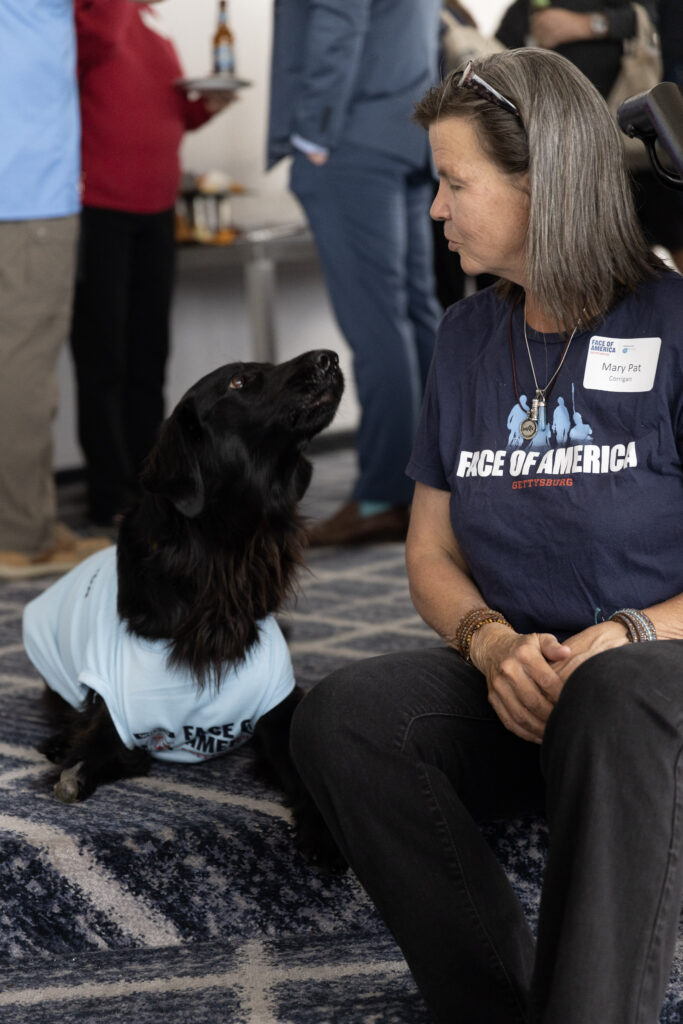 MP first heard about Face of America: Gettysburg in 2019 at an appointment where Tara was also with her. She struck up a conversation with a woman who said her company was part of the Peddlers for the Wounded Team for a cycling challenge with World T.E.A.M. Sports. She also noted that Tara, even though a dog, was an adaptive athlete and could help fundraise for the good cause. MP did not ride that first year but joined Pedallers for the Wounded with Tara as an honorary adaptive athlete, raising funds and supporting their team. Tara placed third in fundraising out of the 450 athletes attending Face of America that year. After this first FOA experience, MP knew she would return and this time, as a rider. For the past three years, Tara Corrigan excelled in fundraising, placing in the Top 3 fundraising spots for FOA as an adaptive athlete with MP riding in the cycling challenge. Overall, Tara has raised over $50K for World T.E.A.M. "This event keeps me going and it means so much to me." says MP. "Once we pull up to the host hotel on that first night, Tara knows exactly where she is and hurriedly grabs my bag and runs into the hotel to see all her friends! She knows why we're there and she brings her joy with her. Sometimes life has a way of leaving you tired and uninspired. This event, those athletes, and Tara give me reason to be inspired again."
Tara placed fourth in fundraising for this year's Face of America: Gettysburg held on April 21-23, 2023. MP cycled alongside her team, Pedallers for the Wounded, during the 109-mile cycling challenge.