An Outdoor Sporting Challenge for Young, Developmentally-Disabled Athletes
World T.E.A.M.'s inclusive Adventure Team Challenge at Harris and Frost Valley, New York June 8-10, 2023 engages developmentally-disabled teens and young adults from New York and New Jersey in an epic weekend of outdoor team sports.
Partnering with Advisor Group and The Center for Discovery, this inclusive Challenge provides an opportunity for athletes with developmental disabilities to solve outdoor sporting challenges. Each participating team works together to successfully complete each stage of the multi-sport program to cross the finish line together.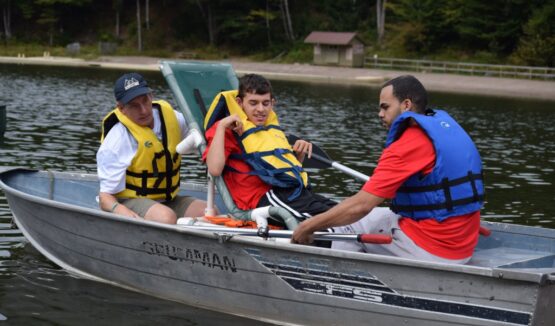 Team members enjoy water sports at the 2015 Challenge at Frost Valley, New York. World T.E.A.M. archive photograph.
Multiple outdoor challenges are a part of each day for athletes at the Challenge. A gala opening ceremony welcomes athletes to the Center for Discovery in Harris, beginning at 3 p.m. June 8. World T.E.A.M. coaches present an introduction to orienteering clinic following preliminary field challenges, with a coaches dinner at The Center for Discovery's Carrus Dining Room that evening.
On Friday morning, following breakfast, coaches undertake the Coaches Challenge on the Center's high Alpine Tower. After lunch, all athletes and coaches depart for the Frost Valley YMCA Camp. After setting up camp, all athletes undertake an orienteering challenge. Dinner and a concert follow.
Early Saturday morning, selected participants depart to climb Slide Mountain, the highest peak in the Catskill Mountains. Other athletes undertake a more gentle hike on the mountain. That afternoon, athletes complete the annual Regatta Challenge on Lake Cole. The day finishes with a closing awards ceremony that recognizes the contributions and accomplishments of all participating athletes.
Since the inaugural Challenge in 2010, more than 180 developmentally-athletes with disabilities have participated. Selected by The Center for Discovery, interest by potential athletes is always high to join the program.
"When you have the opportunity to spend two or three days with the exceptional athlete in a World T.E.A.M. event, you look beyond the wheelchair, beyond their physical and emotional challenges, and see the human being looking right back at you," said the Challenge organizer Lon Dolber, CEO and President of American Portfolios Financial Services. "You recognize all that is possible within yourself."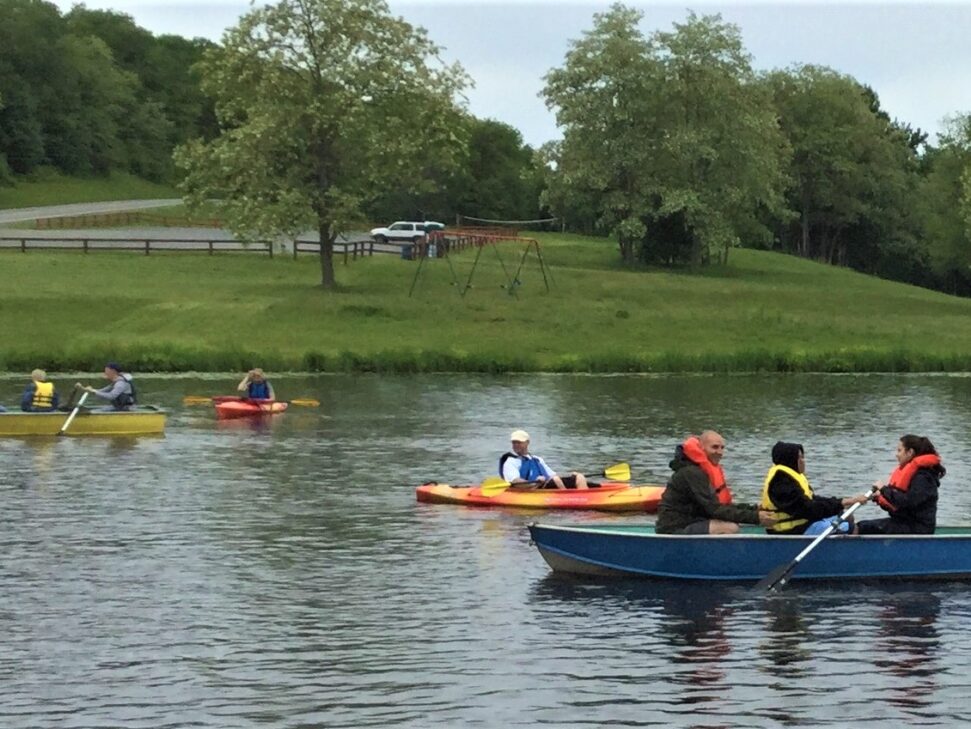 At the 2017 Adventure Team Challenge New York, athletes participated in a regatta. World T.E.A.M. photograph by MaryAnn Rosolino.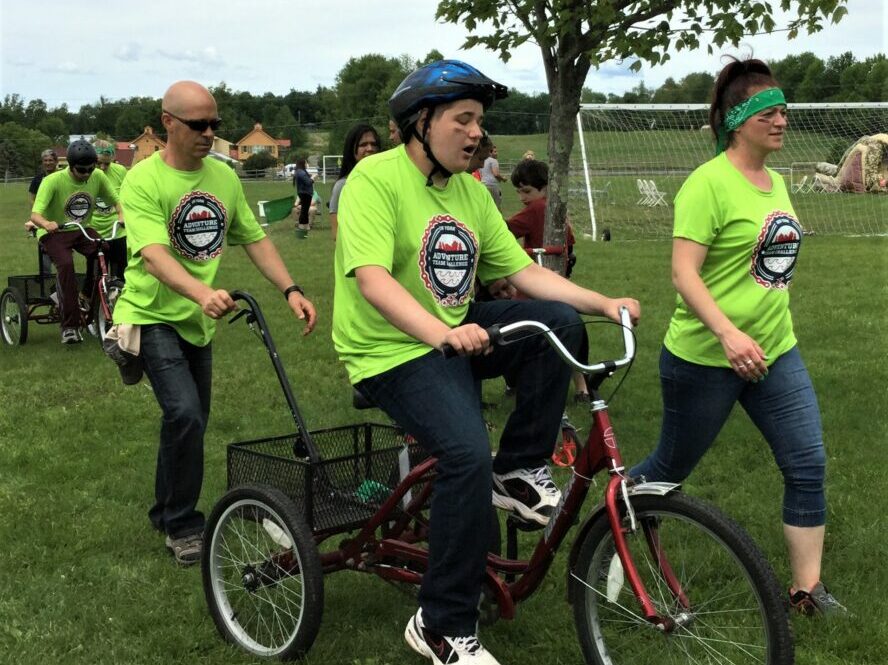 Adaptive athletes cycle at the 2017 Adventure Team Challenge New York. World T.E.A.M. photograph by MaryAnn Rosolino.