The World T.E.A.M. Board of Directors provides strategic vision and management for the organization's efforts. The Board meets regularly to ensure the organization remains on mission and is performing efficiently.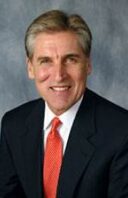 James M. Benson
Founder and Chairman, World T.E.A.M.
CEO, Benson Botsford, LLC
Boston, Massachusetts
James M. Benson serves as CEO of Benson Botsford, LLC, a financial services investment company. Mr. Benson is former president and chief executive officer of John Hancock Life Insurance Company, a division of Manulife Financial.
Additionally, Mr. Benson served on the Manulife Executive and Management Committees. Prior to joining Hancock in 2002, Mr. Benson was president of MetLife's Individual Business enterprise, which manufactures and distributes insurance and investment products. He also was chairman, president and chief executive officer of Boston-based New England Financial, as well as chairman, president and chief executive officer of GenAmerica Financial Corporation, both MetLife affiliates. Before joining New England Financial and MetLife in 1997, Mr. Benson held the dual position of president and chief operating officer of Equitable Companies, Inc., and was chief executive officer of its flagship life insurance operation, Equitable Life Assurance Society.
As a foundation for these executive positions, Mr. Benson built upon a 25-year track record in development and leadership of insurance distribution organizations. In 2006, Mr. Benson received the John Newton Russell Memorial Award, the life insurance industry's highest honor.
Mr. Benson is a graduate of the University of Illinois and holds a B.A. in Economics. He earned an M.B.A. from the University of Southern California. He serves on several boards, including Hospital for Special Surgery, Achilles International, and the University of Illinois Foundation. He is a past board member for Sapient Corporation, and Fidelity and Guaranty Life. From 2010 until 2018, Mr. Benson served on the Board of Directors of the United States Olympic Committee.
Mr. Benson is the founder and chairman of World T.E.A.M., an organization dedicated to providing opportunities through sports activities for people with disabilities. Mr. Benson has participated in numerous events with the organization during the last two decades and remains active, both as an athlete and as a volunteer.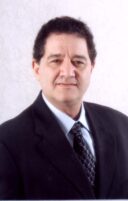 Lon Dolber
Vice Chairman, World T.E.A.M.
CEO, CIO, American Portfolios Financial Services
Holbrook, New York
Lon Dolber is the Founder & Chief Executive Officer of American Portfolios, a firm which he founded in 2001. American Portfolios Financial Services Inc. is an independent broker-dealer with over 825 brokers and 380 branch offices with over 18 billion dollars under management.
Lon has over 34 years experience as a financial service professional combining financial product and services knowledge with a strong technological and operational background.
In addition Lon serves as American Portfolios Chief Information Officer providing leadership and strategic thinking to the business challenge of using technology to provide service and support to the firm's financial service professionals.
Mr. Dolber began his career in the financial services industry in New York City in 1978. Excelling as a financial services representative, he established a base of over 700 clients with 40 million dollars in assets under management. By the early 1990's, Mr. Dolber was the Registered Principal of one of the largest offices of an independent broker dealer based in Bryan, Ohio. During this time period, Lon was responsible for branch development, recruiting and compliance for over 125 registered representatives.
Lon served on the FINRA District Committee # 10 (New York) from January 2004 through December 2006 and currently serves on the FINRA Technology Committee.
Mr. Dolber has participated in numerous events with World T.E.A.M., including the annual Face of America Gettysburg ride, the Return to Kilimanjaro Expedition, the Adventure Team Challenge in Colorado, the Coastal Team Challenge in the Pacific Northwest, segments of the cross-country Sea to Shining Sea ride, and is co-director of the annual Adventure Team Challenge New York.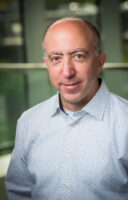 Greg Cohen
Senior Director, Enterprise Risk Management, Sallie Mae
Sterling, VA
Greg is currently responsible for portions of Sallie Mae's Enterprise Risk Management program.
Prior to Sallie Mae, Greg spent 20+ years at Capital One and Navy Federal Credit Union. In his nearly 20 years at Capital One, he's held several risk management roles across Capital One, including leading efforts in response to Capital One's cybersecurity breach, in the US Credit Card business, Retail and Direct Bank, and central Enterprise Risk Management teams.
Prior to Capital One, Greg was a Submarine Officer in the US Navy and then worked at the Office of Naval Intelligence. Greg has actively served on the Board of Directors of Habitat for Humanity of Northern VA and led the McLean Chapter of Capital One's Military Network for several years. He has also served on the Audit Committee of the Board of Directors for Fairfax County Public Schools, the nation's 10th largest school district. He was chosen as Capital One's Volunteer of the Year in 2010.
Greg is a graduate of the United States Naval Academy with a Bachelor of Science in Physics and a graduate of University of Maryland, with a Master of Science in Technology Management. He lives in Northern Virginia with his two college-age kids and enjoys spending time outdoors, including on his bike.
Mr. Cohen has participated in the World T.E.A.M.'s Face of America Ride since 2015, serving as Capital One's co-captain with fellow Board member John
Villar (while John was at Capital One), then taking over as team captain after John moved to NFCU. Team Capital One participates in Face of America each year with teams of 25+ riders, raising tens of thousands of dollars to support the mission of World T.E.A.M.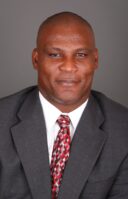 Gregory Gadson
Colonel, USA (retired)
Founder & Managing Director, Patriot Strategies LLC
Alexandria, VA
Greg is the Founder and Managing Director of Patriot Strategies LLC. He is a Combat Veteran of all major conflicts over the last two decades. Master Degree, Policy Management Georgetown University, D.C. and Bachelor of Science- USMA West Point
Gregory Gadson lettered four years as co-captain for his Army Black Knights football team at West Point. In 2007, the former defensive tackle was serving as Commander of the 2-32 Field Artillery Battalion in Baghdad, Iraq. Returning to base following a memorial service, a roadside bomb destroyed his vehicle, taking both legs and injuring his right arm. Evacuated to Walter Reed in Washington, Col. Gadson took up hand cycling to maintain his physical fitness.
His first Face of America was only two years later, and since then, the Virginia athlete has inspired other veterans and the able-bodied through regular participation in Face of America and Adventure TEAM Challenge Colorado as a volunteer photographer. Of course, his acting career, starting when he battled aliens in the 2012 Universal Pictures' science fiction movie, "Battleship" also provides inspiration to many. Watch a Face of America Minute with Col. Gregory Gadson.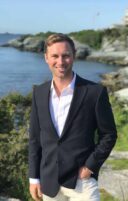 Will Humphrey
CEO and Executive Producer, Windy Media
Boston, Massachusetts
Will Humphrey is co-founder and Chief Executive Officer of Windy Media, a media production firm that produces international stories of social impact and design innovation.
Founded in 2012, Windy has strategized and produced photo and video campaigns for a variety of non-profits and Fortune 500 companies around the impact – direct or indirect – that their mission or products have on their consumers. Will graduated from University of New Hampshire with a degree in Recreation Management and Business.
After spending most of his high-school and college years competing nationally in alpine skiing and sailing, Will became involved with World T.E.A.M.'s Adventure Team Challenge Colorado and Face of America Gettysburg cycling challenge, further opening his eyes up to a life after competition. Hailing from Tiverton, Rhode Island and residing in Boston, Massachusetts, Will is an avid triathlete and sailor. Will joins the board with the hope to connect with every World T.E.A.M. athlete to shape and drive future decisions based off the organization's exceptional athletes.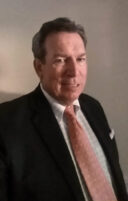 Kevin McCarthy
Senior VP/Lead Product Specialist, Hilton Capital Management
Garden City, New York
Kevin McCarthy serves as Senior Vice President for Hilton Capital Management, LLC, joining the firm in June 2012. In his role, he is involved with the company's sales and marketing functions.
The Long Island, New York resident has extensive experience within the brokerage and investment management industry. He served as Vice President for GFI Group from 2008 to 2012, and has worked at Chapdelaine Institutional Equities, Fleet Securities Inc., Ashland Management Inc. and M&M Securities Inc.
Holding a BBA from Pace University's Lubin School of Business, Mr. McCarthy holds NASD Securities Licenses and has been involved in the management of equity portfolios and investments totaling in the billions of dollars.
Married with four children, Mr. McCarthy is active in golf, tennis and skiing. He also is a participant of World T.E.A.M.'s annual Face of America bicycle and hand cycle ride to Gettysburg, riding with Team American Portfolios.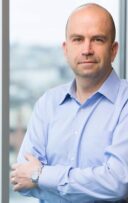 Paul Tyler
Program Committee Chair, World T.E.A.M.
Chief Marketing Officer, Phoenix Life Insurance Company
Hartford, Connecticut
Paul Tyler, a financial service executive, joined World T.E.A.M. as CEO and President in March 2012. He served in this position until his retirement in October, 2013.
During his term, he participated in the Face of America Gettysburg ride, the Adventure Team Challenge Colorado and in selected stages of the 2012 Sea to Shining Sea cross-country ride. Mr. Tyler has participated in several events in the last few years, including Face of America Liberty to Manhattan.
Mr. Tyler currently serves as Chief Marketing Officer of Phoenix Life Insurance Company. Mr. Tyler is responsible for leading the strategy, development, and delivery of company marketing campaigns across digital and traditional channels. Prior to joining Phoenix Life, Mr. Tyler worked at Fidelity & Guaranty Life, where he served as Senior Vice President, Strategy and was responsible for corporate strategy, brand development, marketing communication, social media and mobile applications. He also worked at MetLife in a variety of roles for 14 years. He held strategic leadership roles in operations, technology, sales, compliance and was Chief of Staff to the President of MetLife's retail business. Prior to his service at MetLife, Mr. Tyler worked in management consulting as a project manager for Monitor Group, specializing in the financial services and telecommunications industries. He earned his A.B. from Princeton University and his J.D. from Cornell Law School.
An experienced triathlete and writer, Mr. Tyler started and directs 1837 Media, a digital media marketing and communications company. Through this company, he launched TriEssential, a website and iPhone application that provides training tips, news and information for active triathletes.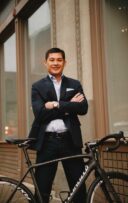 John C. Villar
Finance Committee Chair, World T.E.A.M.
Manager, Business Services, Navy Federal Credit Union
McLean, Virginia
John Villar serves as Navy Federal Credit Union's National Sales Manager. In this role, he is responsible for managing the Business Services Development teams in NFCU's primary business regions (D.C. Metro, Southern California, Pensacola, Virginia Beach) and national market.
Mr. Villar also develops and oversees strategies that provide business loans to NFCU's members.
Previously, Mr. Villar served as Vice President and Senior Business Banker at Capital One Bank. In this role, Mr. Villar worked with small to mid-sized companies and non-profit organizations to help increase their profitability and grow their business. Prior to joining Capital One, Mr. Villar spent ten years working at an international bank, supporting global companies based in the Washington DC area. Mr. Villar also worked in technology sales for several Global 100 companies, including Xerox, Canon, and Siemens. Mr. Villar lives in Alexandria, Virginia with his wife, Jen, and enjoys spending time outdoors, especially on his bike. He holds a BS in Criminal Justice from Eastern Tennessee State University.
As an avid cyclist, Mr. Villar first became involved in World T.E.A.M. in 2012, when he organized the first Capital One Team to participate in the Face of America ride. In 2013 Mr. Villar grew the Capital One Team from 10 to 47 participants, who collectively raised $50,000 to support World T.E.A.M.'s mission. Mr. Villar has served on the Boards of the Alexandria Sportsman Club and DC Greenworks, and has actively raised funds for the Leukemia-Lymphoma Society and the Livestrong Foundation.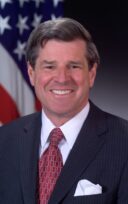 L. Paul Bremer III
U.S. Department of State Ambassador (Retired)
Ambassador L. Paul Bremer's diplomatic service spanned eight Presidents with service in Afghanistan, Malawi, and Norway. Ambassador Bremer served as Ambassador to the Netherlands and Ambassador at Large for Counter-Terrorism.
In the 1990s he was a businessman. In 1999, Ambassador Bremer was Chairman of the Bipartisan National Commission on Terrorism. He served on the President's Homeland Security Advisory Committee.
Ambassador Bremer served as Presidential Envoy to Iraq. His book, "My Year in Iraq," was a best-seller. He was awarded the Presidential Medal of Freedom for his service.
Ambassador Bremer received his B.A. from Yale University, a CEP from the Institut D'Etudes Politiques and an MBA from Harvard Business School. He speaks French, Norwegian and Dutch.
In 2010, Ambassador Bremer rode across the United States with the Sea to Shining Sea ride from World T.E.A.M.. The Ambassador has also participated in the Face of America ride from Washington to Gettysburg and the Adventure Team Challenge in Colorado. The Ambassador served as the organization's CEO and President from November 2010 until March 2012.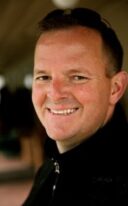 Van Brinson
First Officer, Trans State Airlines
Creedmore, North Carolina
Van first became associated with World T.E.A.M. during the inaugural Face of America ride in 2000. Having seen the difference that athletics made in the lives of wounded service members, he became more actively involved with the organization, participating in Face of America rides beginning in 2008, and directing the rides beginning in 2011.
He rode his bicycle across North America in World T.E.A.M.'s 2010 Sea to Shining Sea Bike Ride and rode segments with the 2012 Sea to Shining Sea ride. He served as the organization's Chief Operations Officer from November 2010 to October 2013 and as CEO and President from October 2013 through April 2018.
Van enlisted in the United States Marine Corps in 1986 and was selected for a commissioning program in 1988. He was commissioned as a second lieutenant in 1992 after graduation from North Carolina State University. During his service in the Marine Corps, Major Brinson served as a Communications Officer for three years prior to being selected for training as a Naval Aviator. He received his wings in 1997 and was stationed in El Toro and Miramar, California and Quantico, Virginia.
Major Brinson participated in humanitarian assistance operations in East Timor, the evacuation of the crew of the USS Cole, and flew in both Operation Enduring Freedom and Operation Iraqi Freedom. Upon his return from Iraq, Major Brinson was selected for duty with the Presidential Helicopter Squadron, HMX-1 where he served for four years. He was assigned to the Operations Department at the Marine Corps Air Facility in Quantico, Virginia. In September, 2010, Major Brinson retired from the Marine Corps.
A pilot with Trans States Airlines, the Major and his wife Allyson live in North Carolina and have two children.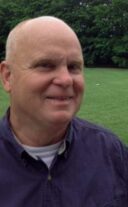 Michael Cavanaugh
Owner, East Moriches Hardware, Inc.
East Moriches, New York
Michael is an entrepreneurial, retail hardware store owner on New York's Long Island who has participated in World T.E.A.M. programs since 2009. An annual participant in Face of America Gettysburg since 2009, he rode eastern stages of the organization's cross-country 2012 Sea to Shining Sea and the full route of the 2014 CanAm Veteran's Challenge.
An avid cyclist from an early age, Mike has always enjoyed the experience of riding with others who enjoy exploring the countryside in this unique way. His hardware stores serves a small community on the East End of Long Island and is seen by many in that community as a gathering spot for news and updates. Mike can always be counted on by local school leaders, service organizations, and community members for his generous contributions which aid the local community.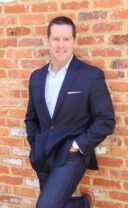 Kevin S. Cochie
Vice President & General Manager, Defense & National Security, Erickson, Inc.
Washington, D.C.
Kevin S. Cochie serves as Vice President and General Manager, Defense and National Security for Erickson Incorporated, a global aerospace manufacturer and aerial services company. Previously, he served as Vice President of Washington Operations and Special Programs for Nammo, a global leader of advanced ammunition and energetics products.
Prior to joining NAMMO, Mr. Cochie spent 20 years as a Special Operations helicopter pilot in the U.S. Army. He served the 160th Special Operations Aviation Regiment (Airborne) in multiple capacities from Company Command to various roles in acquisition, logistics, and technology. Mr. Cochie lives in the District of Columbia with his wife, Sara and has a daughter Madison who is a nursing student at Auburn University.
An avid golfer, when not spending time on the links, Mr. Cochie divides his spare time between Crossfit and Cycling. He first became involved in World T.E.A.M. in 2013 after participating in his first Face of America Gettysburg ride. He holds a B.S. in Design Engineering and M.S. in Industrial Engineering from the University of Central Florida.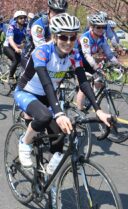 Lauren Eden
Director of Business Development, PBE Group
Washington, D.C.
Lauren Eden was born and raised in Washington, D.C. and currently resides in Bethesda, Maryland. She is the Director of Business Development at Washington D.C.-based PBE Group, which franchises restaurants – SUBWAY, Dunkin' Donuts, Papa John's, Moe's Southwest Grille, and Jamba Juice – on military installations and hospitals in Maryland, the District of Columbia, Virginia and Miami, Florida. Ms. Eden has partnered with World T.E.A.M. since 2012 to offer fresh food to athletes.
After graduating from American University, Ms. Eden began to work at the Special Olympics where she developed a passion for helping non-profits and people with disabilities. When she joined PBE Group, her family's business, she translated her passion for helping people into the for-profit industry seamlessly.
Ms. Eden's first Face of America was also her first foray into the world of cycling. She remembers nonchalantly arriving with her mountain bike and wisely being talked into changing over to a road bike. Her interest in bicycling never waned and she cycles most weekends, and has competed in three triathlons.
When asked how she became involved with World T.E.A.M., Ms. Eden tells the story of how in 2012 she met a veteran who was injured in a helicopter accident. The veteran was riding in Face of America and urged her to join him on the 110-mile bike ride to Gettysburg. Aware of the ride through her friend Van Brinson, the organization's CEO and President, she quickly offered additional support to Face of America through in-kind donations of SUBWAY meals.
Because of Ms. Eden's efforts, since 2012, SUBWAY of the Walter Reed National Military Medical Center has catered lunch on the first day of the Arlington Face of America ride, a stop that has become a highlight to many participants. Energized but hungry athletes gather, refuel on delicious, fresh SUBWAY sandwiches, chips and cookies, and continue to bond over the remaining miles of their journey. Ms. Eden also donates meals to World T.E.A.M.'s Adventure Team Challenge Washington D.C., a multi-sport, outdoor challenge for youth with disabilities.
At 30, Ms. Eden is the youngest member of the World T.E.A.M. Advisory Board. She also an active member of the Development Committee and assists in finding new ways to improve revenue, partnerships and fundraising. As an Advisory Board member, she uses her expertise in business development to help the organization grow and become a leader in adaptive athletic events. With her vast network of colleagues, friends and military connection, Ms. Eden's vision is to tap into markets and find innovative ways for World T.E.A.M. to raise its profile.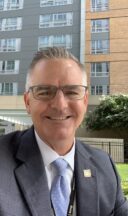 Charles Gray
Navy & Marine Corps veteran
A 14-year FOA Gettysburg participant, Charles, has been committed to World T.E.A.M. since 2007. He founded Team Strength & Honor that year, recruits a diverse group of athletes to ride and fundraise annually, and is a recognized leader of the ride. Team members have included active duty military from every Service, high school JROTC students, adaptive military veterans, clients, family, and friends from varied backgrounds.
Charles has been a devoted athlete his entire life. He recently logged over 1,000 miles of cycling in July 2020, has managed 209 miles in one day, and since 2005, has logged nearly 50,000 miles. Growing up he was a middle and long distance runner, 3-year lettering soccer player and competent swimmer, racking up many 1 mile swims through Scouting and even a lifeguard certification. In addition to his career in the Marine Corps as an infantry & reconnaissance officer, Charles volunteered for many years as an adult leader in Boy Scout units, and obtained national coaching certification to teach young players the game of soccer. Additionally, he coached athletes competing at the Warrior Games, and various running events and triathlons, in order to help them reach their goals.
Charles has worked for Booz Allen Hamilton since 2005, and the global business, government and military consultant recognized him as their JCC Inspiring Employee of the Month for December 2017.
Married to his high school sweetheart for more than 28 years, Charles & Cheryl have two college-aged children – Claire a recent Virginia Tech graduate and Zach who cycled FOA 2012 as a 12-year old. Active at his church, his strong faith drives him to actively encourage, equip and enable others to excel.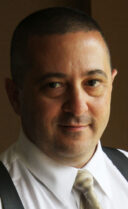 Frank Lombardi
Assistant to the CEO, Independent Group Home Living
East Quogue, New York
Frank Lombardi was born on August 29, 1966 and moved to Miller Place, Long Island at the age of five. He graduated from Miller Place High School in 1984 and attended SUNY Cortland where he graduated with a Bachelor's Degree in Military History. After successfully completing extensive R.O.T.C. training, Frank graduated as the Distinguished Military Graduate and was rewarded with a commission in the Regular Army as a Second Lieutenant.
Frank entered active duty just two weeks after graduation and was assigned to the 10th Mountain Division at Fort Drum, NY. He participated in many deployments to include Desert Storm, Hurricane Andrew Relief, and Operation Restore Hope to name a few. Frank ended his military career as a Captain with the 25th Infantry Division in Hawaii after seven years on active duty. Frank was a highly recognized Army Officer whose leadership abilities would serve him well when he entered the business community.
In 1995, Frank was hand-picked by Jack Welch, CEO of General Electric as part of a group of 20 military officers to provide their leadership expertise to GE in helping GE's now famous Six Sigma Program. Frank became the Operations Manager for GE for the Long Island and New York City region until 1998.
In 1998, Frank decided to change careers in an effort to better serve his community. He began work as an executive for a not-for-profit organization called Independent Group Home Living (IGHL) that provides services for children and adults who are developmentally disabled. With Frank's help, IGHL grew into an industry leader that now provides services to well over 5,000 children and adults with intellectual disabilities and employs more than 2,300 people. Frank serves IGHL in many capacities and oversees many of their operations including facilities maintenance, information systems, fleet maintenance, purchasing and warehouse operations, fund-raising and marketing, public relations and government affairs. Frank is also IGHL's Corporate Compliance Officer and the Director of the TWA Flight 800 International Memorial.
Additionally, Frank, who received his MBA from Alliant International University, is also an Adjunct Professor at Dowling College specializing in Executive Leadership and Development, Board Development, Ethics, and Organizational Leadership. Frank currently resides in East Quogue with his wife Lisa and has three daughters and two grandchildren.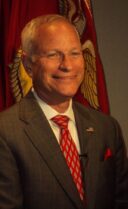 Robert Magnus
USMC General (Retired)
General Robert Magnus was born in Brooklyn, New York. He enlisted in the U.S. Naval Reserve in 1964 and retired in 2008 after 39 years in the Marine Corps. He is a graduate of the University of Virginia (BA History) and Strayer College (MS Business Administration). His assignments included duties as Assistant Deputy Chief of Staff for Aviation from 1995-1997; Commander, Marine Corps Air Bases Western Area 1997-1999; Deputy Commander, Marine Forces Pacific 1999-2000; Assistant Deputy Chief of Staff for Plans, Policies and Operations 2000-2001; Deputy Commandant for Programs and Resources 2001-2005; and as the 30th Assistant Commandant of the Marine Corps 2005-2008.
General Magnus currently is Chairman of the Board, Elbit Systems of America; and a Director on the Boards of Agusta Westland NA; EnerSys; and Fairway Group Holdings. He is Chairman of the Editorial Board for the Common Defense Quarterly journal. He is a consultant to Huntington Ingalls, Inc., and Northrop Grumman, as well as an advisor to Judlau Contracting. He advises the non-profit organizations World T.E.A.M., the International Center for the Migration of Birds, the Jewish War Veterans, and the U.S. Global Leadership Council. He is the past Chairman of the Board of the Marine Corps Scholarship Foundation (2009-2011) and former Grand Paramount of the Military Order of the Carabao (2012-2013).
General Magnus is married to the former Meredith Oveta Edge of Macon, Georgia. They reside in Brunswick, Georgia.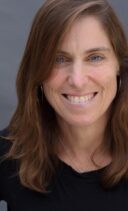 Mary Mazzio
Founder, 50 Eggs Productions and former Olympic Athlete
Boston, Massachusetts
Mary Mazzio, an award-winning documentary film director, Olympian, and former law firm partner, is Founder and CEO of 50 Eggs, Inc., an independent film production company. Mary wrote, directed and produced the highly-acclaimed award-winning films, TEN9EIGHT, The Apple Pushers, A Hero for Daisy, Contrarian, Apple Pie, and Lemonade Stories.
She just wrapped up Underwater Dreams, narrated by Michael Peña and funded by the Bezos Family Foundation and the Laurie M. Tisch Illumination Fund, which was released in partnership with AMC Theatres and NBCUniversal in the Summer of 2014.
Ms. Mazzio, an Olympic athlete (1992-Rowing), is a graduate of Mount Holyoke College and Georgetown Law School. She is a recipient of several awards including an honorary degree from Mount Holyoke College; the Women's Sports Foundation Journalism Award, a Gracie Award, a Myra Sadker Gender Equity Curriculum Award, a Henry Luce Foundation Fellowship (to Korea), the Mary Lyon Award (from Mount Holyoke College), and a Rotary Foundation Graduate Fellowship (to France). Ms. Mazzio, formerly a partner with the law firm of Brown Rudnick in Boston, Massachusetts, has served on a number of Boards of Directors including Shackleton Schools (which serve high school students in danger of dropping out of high school), Sojourner House (a homeless shelter), The Boston Youth Symphony Orchestras, The Head of the Charles Regatta, The National Rowing Foundation, and World T.E.A.M.. She has also served as a judge for the Sports Emmys. The Schlesinger Library at Harvard University has requested all of Ms. Mazzio's papers for its collection.
Ms. Mazzio has also been the keynote speaker at numerous events and ceremonies (both corporate and educational) across the nation, including: the State of Nebraska Convention on Economic Development; the NCAA Title IX Convention; The National Coalition of Girls' Schools Convention, the Women's Sports Foundation Convention, the National Association of Collegiate Women's Athletic Administrators' Convention, and USA Hockey's Patty Kazmaier Awards (celebrating the best collegiate hockey player in the country) as well as hundreds of events at universities and high schools across the country.
Ms. Mazzio and her work have been featured in numerous media and her story has been chronicled in two books. She resides in Massachusetts with her husband, Jay Manson, and two children.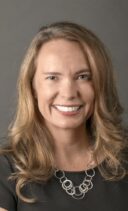 Kelly Nagel
Vice President, Development, Aimco
Bethesda, Maryland
Kelly Nagel serves as a regional development executive for Aimco Apartment Homes in Bethesda, Maryland, where she is responsible for the development and redevelopment of apartment homes primarily in the Washington D.C. and Philadelphia markets. Ms. Nagel joined Aimco in 2016 after helping Skanska USA Commercial Development launch the company's multifamily platform in Washington D.C. (2014-2016).
Prior to Skanska, she developed luxury apartments at both AvalonBay Communities and Archstone in Washington DC. She is actively involved in the sourcing, underwriting, design, construction, and stabilization of Aimco's development projects in the Mid-Atlantic region, and has overseen new high-end apartment developments with a total investment of over $500M.
Prior to joining Archstone, Ms. Nagel worked at Regency Centers, a leading retail REIT, and led the creation of pro forma and financial analyses for 150 operating shopping centers in the east coast portfolio, as well as underwriting acquisitions, the development pipeline, and in-process construction projects. She also has extensive strategic planning and project management experience from her time at several organizations including multifamily developer Wood Partners, the Defense Intelligence Agency, IBM, and Accenture (formerly Andersen Consulting).
Ms. Nagel serves on the global Executive Committee of the Urban Land Institute's Women's Leadership Initiative (WLI), where she is vice chair and former treasurer, and she is the immediate past chair of the ULI Washington WLI steering committee. Within ULI, she is the co-chair of programming for both WLI and NEXT Global, and a member of the UDMUC Bronze Product Council.
Ms. Nagel was a participant in the 2015 World T.E.A.M. Adventure Team Challenge Colorado, where her team earned the distinction of getting the most lost and off course. They still finished as a team in great spirits, and she's excited to stay involved with the organization and maybe even race again. She also serves on the board of Good Shepherd Housing, a Fairfax County-based nonprofit focused on affordable housing. She is a sustaining member and former board member of the Junior League of Northern Virginia, where she led fund development efforts for the philanthropic organization.
Ms. Nagel holds a Master of Business Administration from Kenan-Flagler Business School at the University of North Carolina – Chapel Hill, and a Bachelor of Science in Business Administration and Accounting from Washington and Lee University.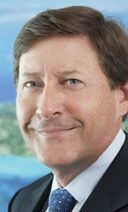 Peter D. Noris
President and Chief Investment Officer, Safe Harbor
New York, New York
Peter Noris is a founder of Safe Harbor and is responsible for all investments, including the selection of investment subadvisors. Mr. Noris has over 32 years of experience in investment management, most recently as Chief Investment Officer of Ivy Asset Management, a US-based hedge fund-of-funds owned by Bank of New York Mellon. Previously, he served as a Founder and Chief Investment Officer of Bermuda-based insurance company Northstar Financial Services Ltd.
For the previous nine years he was Chief Investment Officer of AXA Equitable Life Insurance, a leading life and annuity company in the US. Prior to AXA Equitable, he was an insurance asset/liability strategist at Salomon Brothers and Morgan Stanley, where he also structured equity derivatives.
Mr. Noris began his career with General Reinsurance, and holds a BS in finance and accounting from the University of Pennsylvania's Wharton School, an MBA in finance from New York University's Stern School of Business, and is a Chartered Financial Analyst.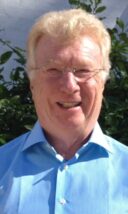 George R. Puskar
Chairman and CEO, Equitable Real Estate Investment Management, Inc. (Retired)
Chairman, Solutions Manufacturing, Inc.
Rockledge, Florida
George Puskar has been a leader in the U.S. institutional real estate industry for more than 40 years, heading the nation's largest investment management company, Equitable Real Estate. He has also served on the boards of four NYSE listed real estate investment trusts, many trade associations and two universities. He has also been a leader in the disabled sports movement as a board member or advisory board member of World T.E.A.M. since 1995 and a member of the Paralympic Advisory Committee.
Mr. Puskar has been an active participant, designer and fundraiser for many World T.E.A.M. Sports events including AXA World Ride, The Vietnam Challenge, Face of America Gettysburg, the 1996 Paralympic Torch Parade from the White House to Olympic Stadium in Atlanta, and the two Sea To Shining Sea cross-country rides.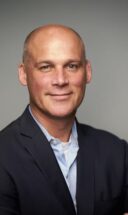 Alex Rohman
Partner, TimeCapital Investor Advisory Services
Port Jefferson, New York
Alex Rohman is a Partner of TimeCapital Investor Advisory Services; Mr. Rohman has been with the firm since 2002. Prior to joining TimeCapital, he spent eight years as an associate with Morgan Stanley. He has a BA in Math/Economics from Ithaca College, and an MBA in Information/Communication Systems and Finance/Business Economics from Fordham University.
After spending several years mountain biking, Mr. Rohman participated in World T.E.A.M.'s Face of America Gettysburg ride in 2010 and has participated every year since. In 2014, Mr. Rohman, and his friend George Taborsky successfully reinvigorated World T.E.A.M.'s Coastal Team Challenge along the coast of Long Island, held annually in the years since.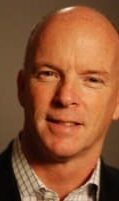 Stephen Whisnant
Managing Director, Stephen Whisnant Strategies, LLC
Washington, DC
Stephen H. Whisnant is the founder and managing director of Stephen Whisnant Strategies, LLC. He previously served as director of philanthropy at the National Democratic Institute (NDI) and a managing director for the United States Olympic Committee (USOC), where he assisted with a number of special projects, including work with the U.S. Paralympics and the U.S. Olympic Foundation Trustee group. Prior to joining the USOC, Mr. Whisnant served as the campaign director for the "Building for Peace Campaign" of the United States Institute of Peace (USIP).
The headquarters project, a $186,000,000 campaign, provided a permanent home for USIP that includes an expansive Global Peacebuilding Center on the northwest corner of the National Mall in Washington, D.C.
Mr. Whisnant has an extensive background in fund development and general management and senior leadership positions in nonprofit work. Prior to joining USIP he served as Vice President of Development and Investor Relations at Venture Philanthropy Partners. He also has consulted with a number of national and international organizations, advising them on their development plans, strategic planning, board development and general operations. He served full-time as Senior Director of Development and Non-Profit Initiatives, and then as a consultant to Paul Allen, Jody Patton and the Paul G. Allen Family Foundation in Seattle, Washington. He developed long-term fundraising and operations strategies for the Experience Music Project, the Science Fiction Museum and Hall of Fame, the Allen Institute for Brain Science, the Documentary Film division of Vulcan Productions, and the Microcomputer Gallery in Albuquerque, New Mexico.
Mr. Whisnant spent fourteen years in higher education as a senior development officer and adviser, including ten years at Harvard University and three years at Davidson College; his tenure included work in alumni relations, major gifts and two capital campaigns. He gained political fundraising experience during his tenure as the first-ever Executive Director of the Presidential and Democratic Party Victory Fund in support of the 1988 presidential race.
During his tenure at Harvard, he became actively involved in the community service movement, especially among athletes, and in 1993 he opened the doors of World T.E.A.M., an international sports nonprofit committed to offering rich and dynamic programs to all levels of athletes, especially persons with disabilities. He served as the organization's first Executive Director/CEO for eleven years. The organization received international recognition for its work in advancing educational and medical initiatives through sports events and programming. Mr. Whisnant oversaw the production of four documentary films and numerous award-winning educational curricula. He is a recipient of an Emmy Award, serving as an Executive Producer of "Vietnam, Long Time Coming."
In addition to serving the National Democratic Institute, he currently provides consulting services to Layalina Productions, Levitt Pavilions, the American Cancer Society, the Asia Society, the US Institute of Peace and Venture Philanthropy Partners.
He holds a B.A. from the University of North Carolina and a Master's in Education from Harvard University. In addition to serving as Vice President of the Board of Directors of the Women's Sports Foundation, he serves as a trustee, director or adviser, respectively, for World T.E.A.M., Outward Bound USA, PeacePlayers International, Athletes United for Social Justice, and Fencing in Schools. He has presented frequently at national conferences, contributes to regional and national publications, and he was awarded a Lyndhurst Prize by the Lyndhurst Foundation for his work and commitment to community service.
Mr. Whisnant, his wife, and son, reside in Washington, D.C. His wife, Liz, is Principal of the Horace Mann School and Max is a student at St. Albans School.
Joseph Abboud
Stephen H. Ackerman
Zack H. Bacon, III
Paul Beckham
David T. Blackburn
Marlis Brunaka
John Bucksbaum
Dennis Byrd *
Dennis Crumpler
Nancy J. Ditz
Michael Fisher
Benita P. Fitzgerald-Brown
Jonathan Forbes
Robert Freeman
J. Alston Gardner
Cathy Griffin
Brian C. Halpern, M.D.
Lt. Gen. Mark Hertling
Fred Hoffman
Willis J. Hulings III
G.W. Jim Johnson III
Artemis Joukowsky
Thomas Kenny
Peter D. Kiernan, III
Christopher J.W.B. Leggett, M.D.
Greg LeMond
Robert W. Mathes
Jeff Messner
Don Middleberg
Robert Morris
Valerie Coleman Morris
W. Olin Nisbet, III *
Diana Nyad
Frank O'Keefe
Charles T. O'Neill *
Patricia Potter, M.D.
Christopher Reeve *
Dana Reeve *
Harry Reynolds, Jr.
Joey Reiman
Mark S. Richardson
Guillermo Rojas Jr.
Michael Row
Richard Schaeffer
Doug Single
John D. Snodgrass
Adrienne Foster Spelman *
David H. Spencer
Teddy Turner
William J. Warner
Erik Weihenmayer
Adrian Foster Williams
David "Tiger" Williams
Since World T.E.A.M.'s first inclusive program in 1987, our non-profit organization has used athletics to challenge adaptive men, women and children to accomplish goals they never thought possible. We strongly believe that "The Exceptional Athlete Matters."