Face of America: Gettysburg
Join national non-profit World T.E.A.M. in our annual Face of America cycling challenge to Gettysburg's historic Civil War battlefields, presented by Osaic. Participating athletes will pedal from near the Pentagon in Arlington, Virginia north through Maryland to Gettysburg, Pennsylvania. The ride honors our military — veterans and active duty, both disabled and able-bodied — and celebrates the American Spirit.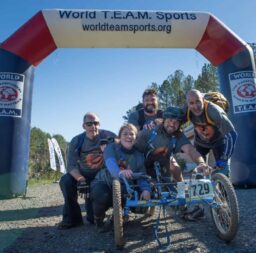 Grow your impact with World T.E.A.M. Sports by becoming a sustaining donor.
Join as a member to receive great benefits, gear, and to stay connected to our growing community.