On Friday, April 21, 2023 Face of America: Gettysburg began its weekend with an annual kick-off banquet at the Hyatt Regency Hotel in Crystal City, Arlington, VA. Registered athletes, staff, and volunteers were welcomed to the Regency Ballroom at 6 pm for a buffet dinner and drinks while reuniting with teammates and getting to know new participants.
Friday's banquet also serves as a time to thank and recognize all supporters, riders, volunteers, and staff along with the top three individual fundraisers, top three corporate teams, and top 3 civilian teams. Fundraising through Face of America not only supports our mission for serving our military adaptive athletes at this program, but also remains the single largest fundraising event for World T.E.A.M. Without the support of our generous donors and sponsors, World T.E.A.M. would not be able to operate and carry out its mission of inclusion to the hundreds of athletes year round through its various programs. This year, athletes raised over $750, 000 making 2023 a record-breaking year for fundraising for Face of America.
The awards decided and distributed on Friday, April 21 are as follows:
Top 3 Civilian Teams
Mac's Marauders | $70,114
Strength and Honor | $46,322
Team Patriot | $38,605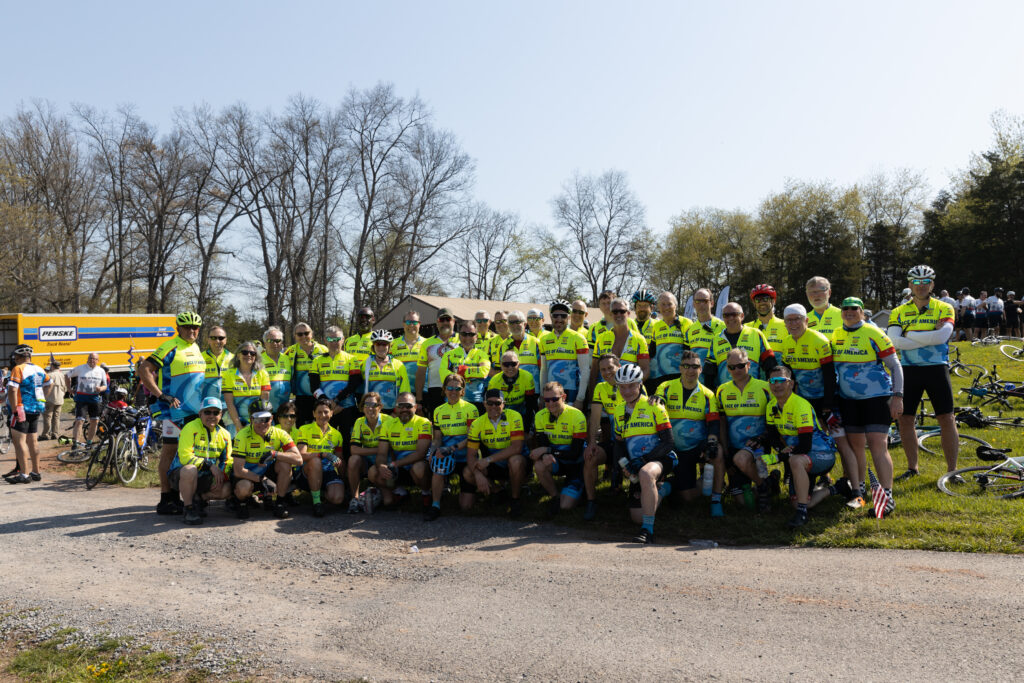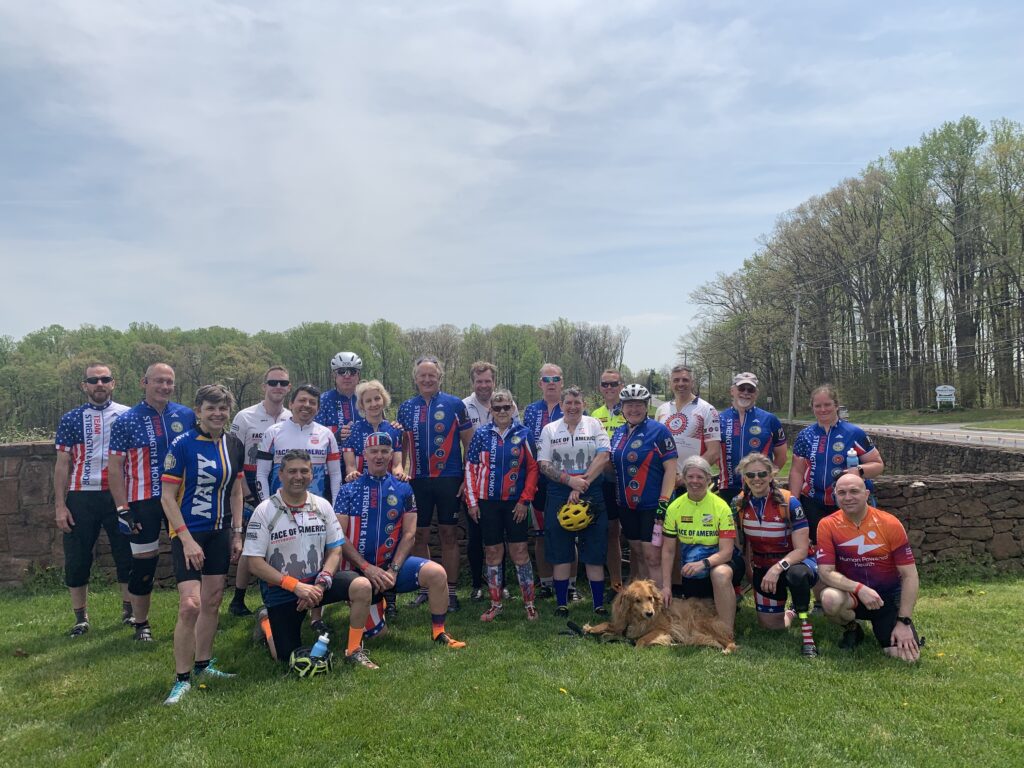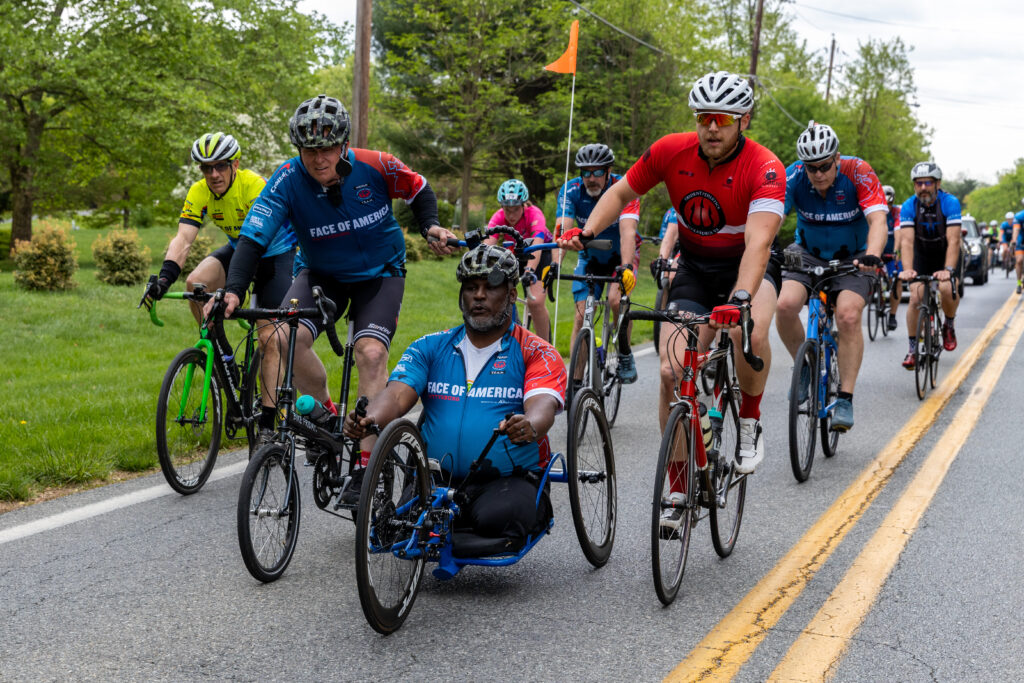 Top 3 Corporate Teams (with team pictures)
Forescout/Dell/Restoration Capital | 102,977
Advisor Group Eagles | $75,500
KPMG | $30,080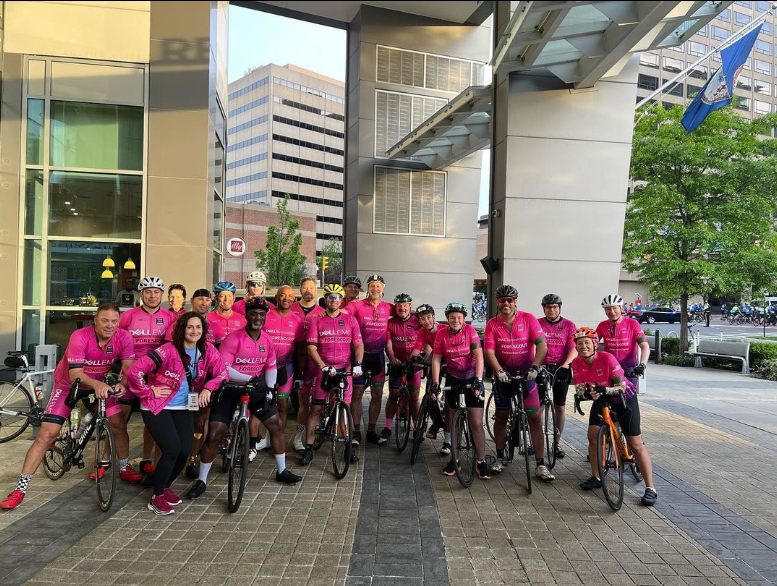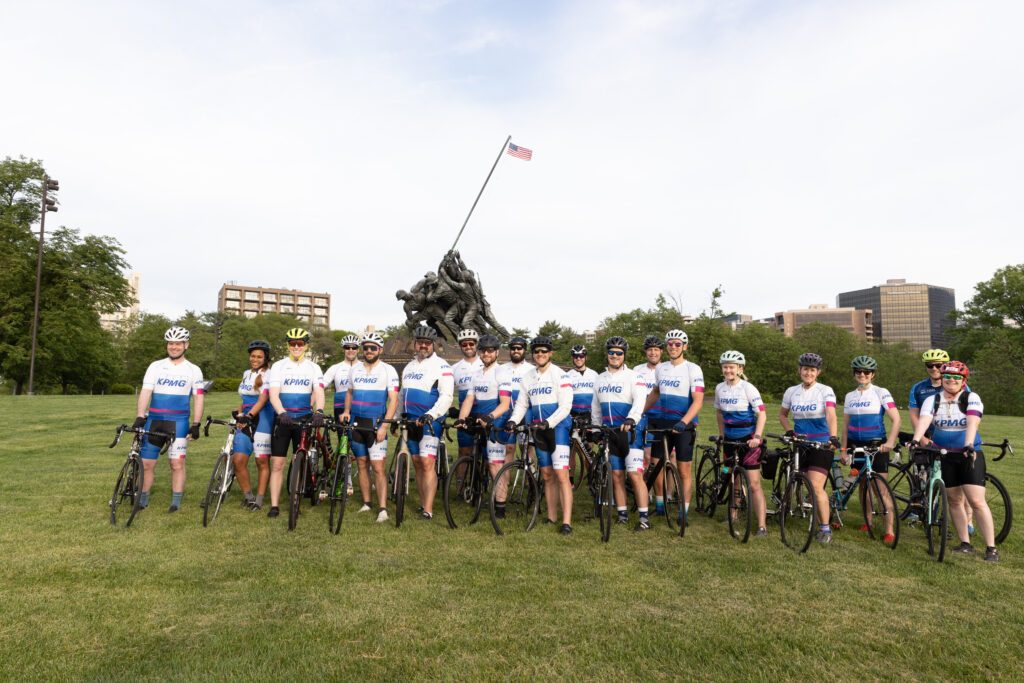 Top 3 Individual Fundraisers (with pictures)
Brian Mitchell | $30,106
Gregory Gadson | $25,166
Mike Beezley | $24,370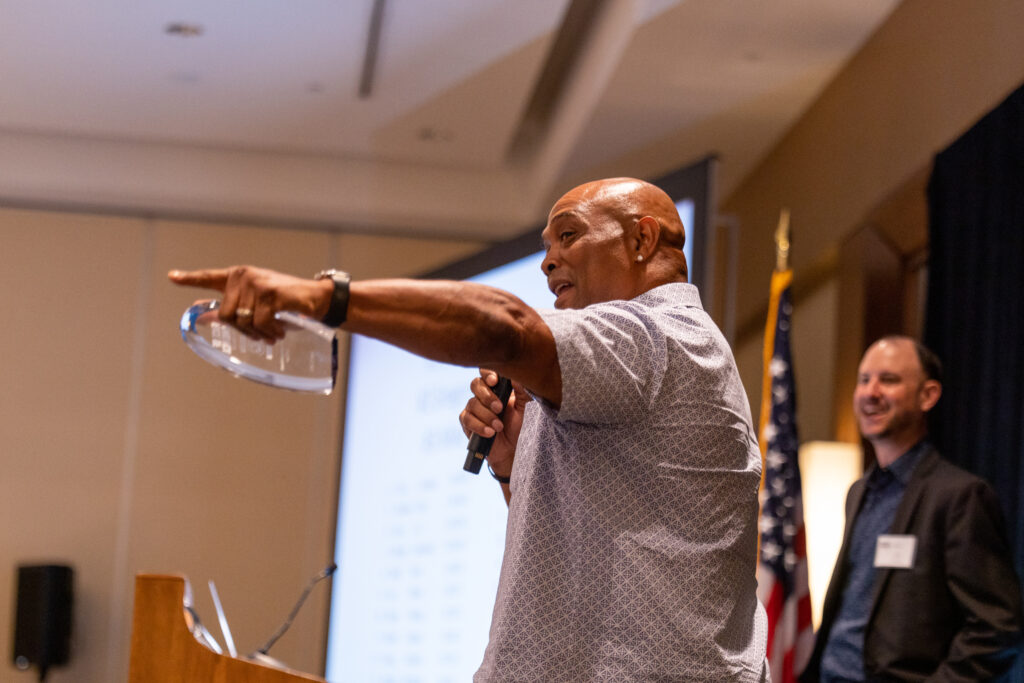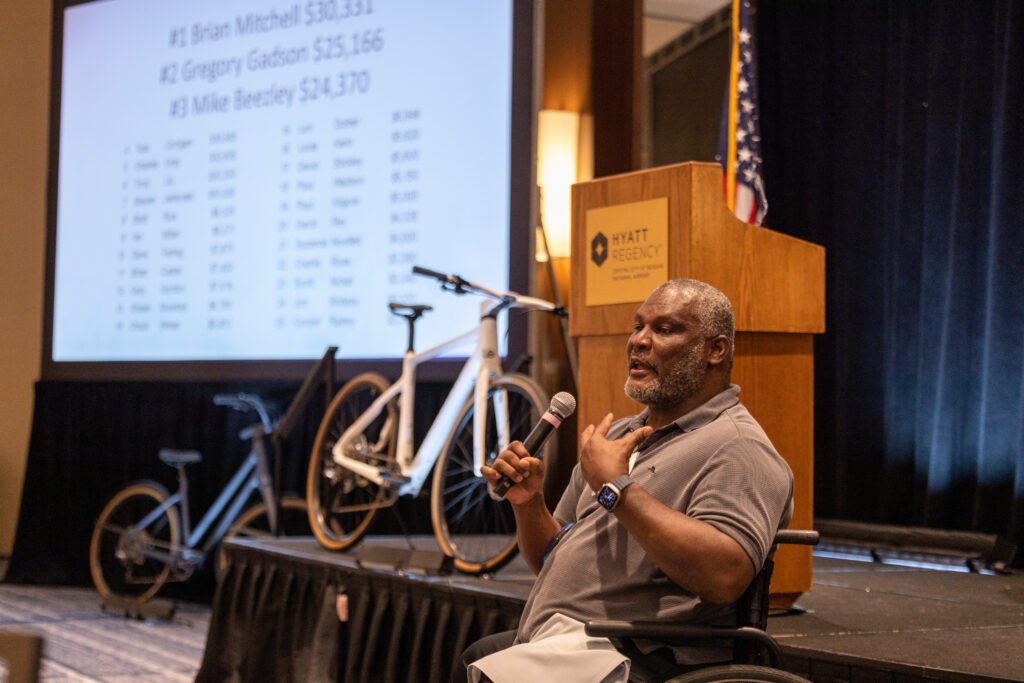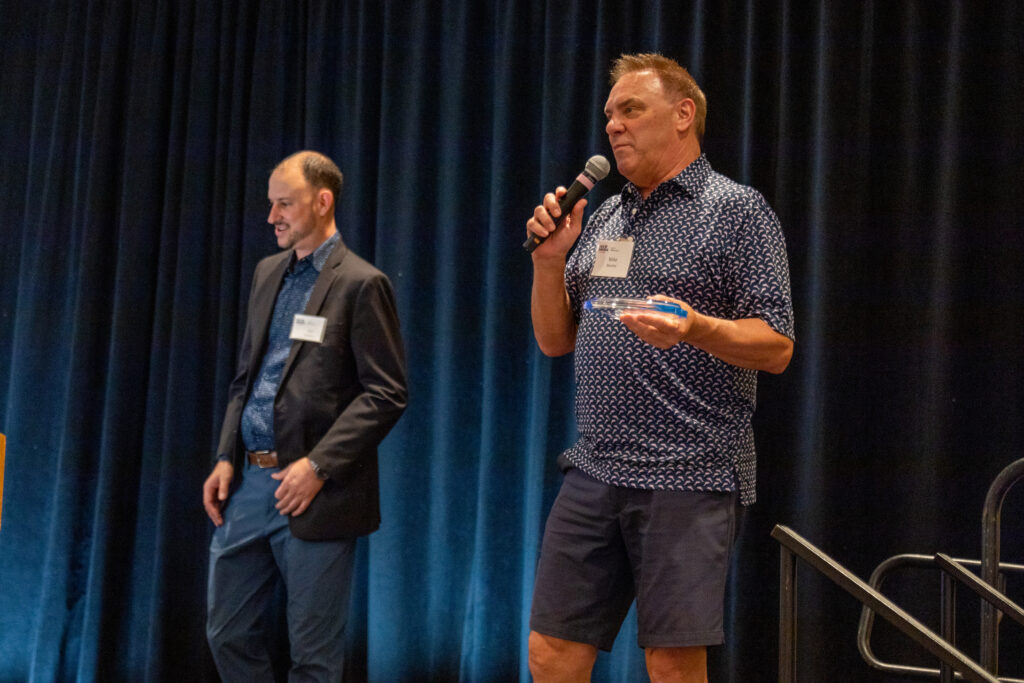 This year saw the return of the Ricky Prine Exceptional Athlete Award. The award, as well as the founding of World T.E.A.M. Sports, was inspired by the friend and schoolmate of WTS Founder and Chairman, Jim Benson and is presented to an athlete, sponsor, volunteer, staff member or donor recognized as an outstanding leader who embodies the World T.E.A.M. mission and dedication to the organization.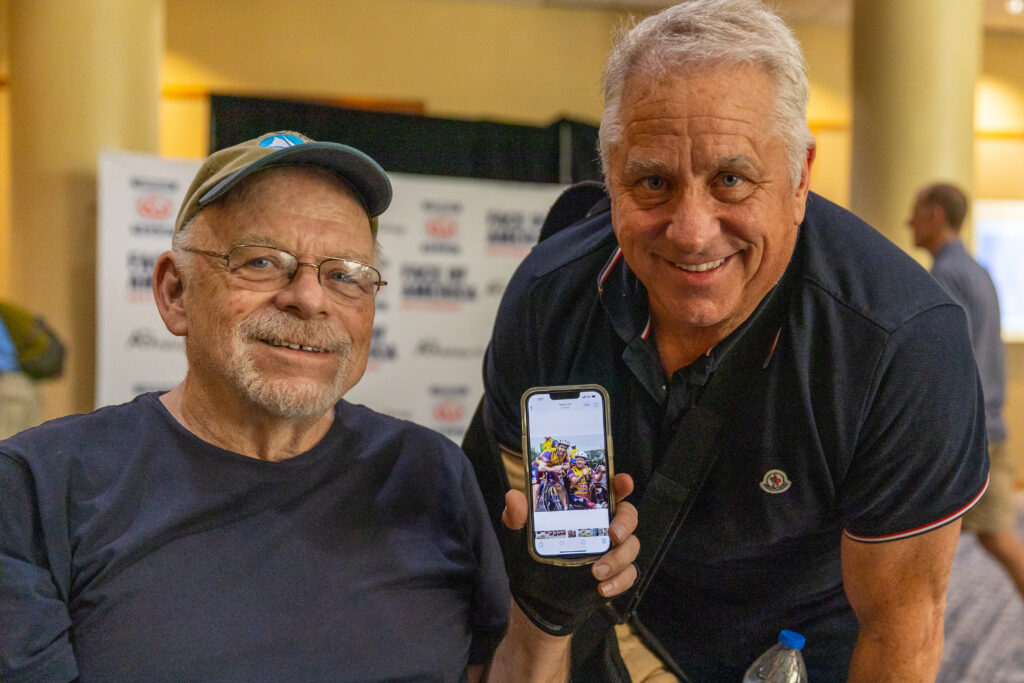 In 1995, Rory McCarthy participated in World T.E.A.M.'s AXA World Ride, along with Tour de France winner, Greg LeMond. As one of the organization's most experienced athletes, Rory has also participated in the 1996 Paralympic Torch Relay from Washington D.C. to Atlanta; the 1997 All Sports Day in Charlotte, North Carolina; the 1998 Vietnam Challenge; All Sports Days in New York City and in Boston; Face of America from the cross-country 2000 inaugural ride, to the 2002 September 11 commemorative ride from the World Trade Center site in New York City to the Pentagon to Face of America Gettysburg rides from 2006 through 2011 and 2016; The February 2008 Kids Skating and Sled Hockey Clinic in Boston; and the inaugural Sea to Shining Sea 2010.
Rory received the Ricky Prine Exceptional Athlete award at Face of America: Gettysburg 2023 to a standing ovation, joining Jim Benson; WTS CEO and President, Jon Brideau,; and Greg Lemond, who attended and spoke at the Friday banquet, on stage.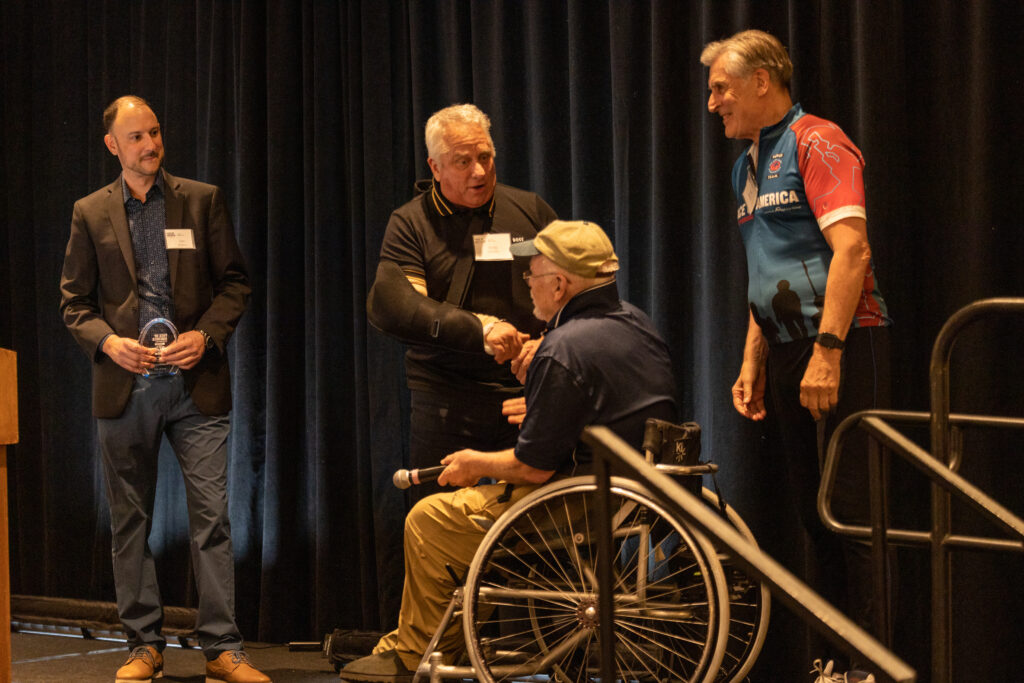 "The thing that's really important," says Rory upon accepting his award, "and one of the reasons why I love coming here are the stories. When you're out on the road, you hear amazing stories from inspiring people. And that's why I love coming back."
Past recipients of the Ricky Prine Exceptional Athlete Award include former WTS President and CEO, Van Brinson, in 2018 and Robert Spotswood Jr. in 2019.