World T.E.A.M. is thrilled to announce former professional cyclist and cycling ambassador, Greg LeMond, will attend this year's Face of America: Gettysburg. Since World T.E.A.M.'s beginning, Greg LeMond has been an avid supporter of our mission and community.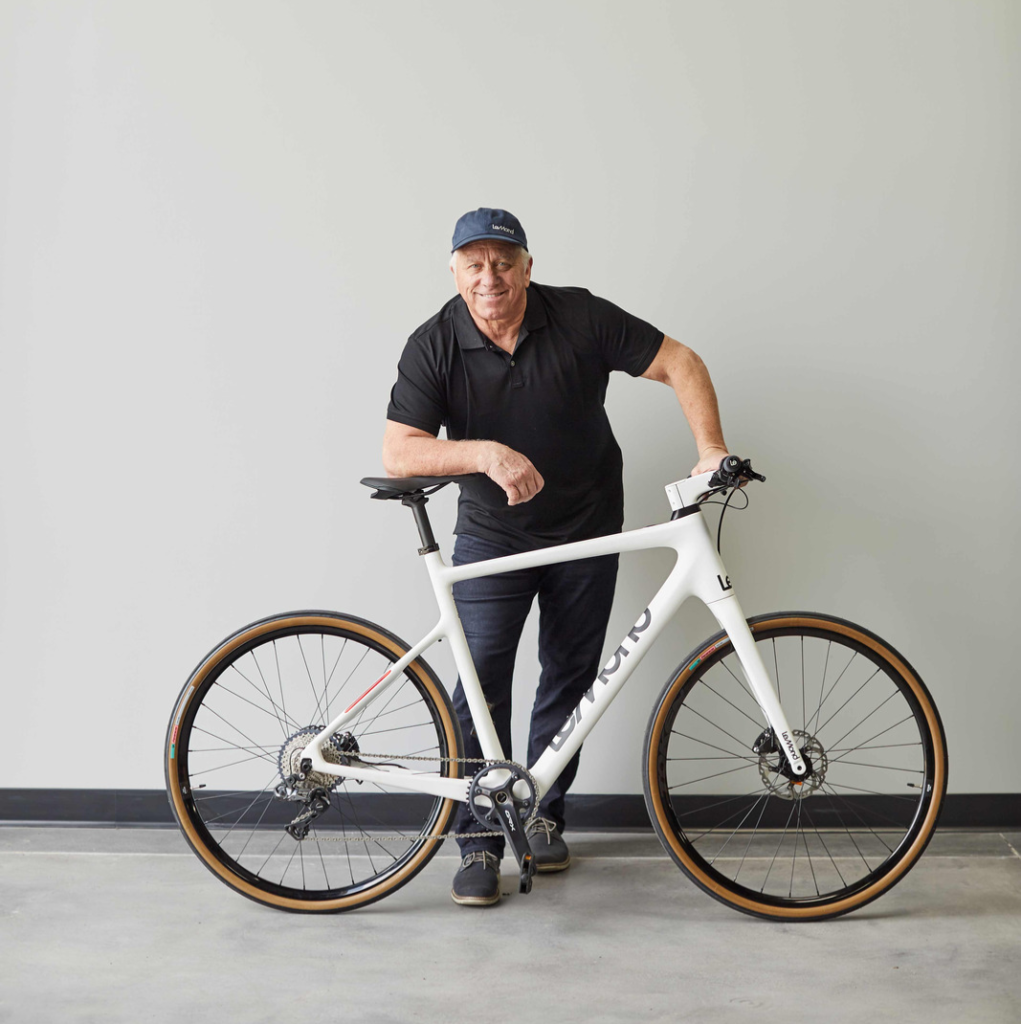 "In 1994 the founders of World T.E.A.M. Sports, Jim Benson and Steve Whisnant, approached me about participating in an event planned to take place in March of 1995." recalls LeMond

"Their goal was nearly unimaginable to me, a ride around the world with six disabled athletes and one able-bodied athlete! The AXA World Ride was to start in Atlanta, Georgia, and finish in Washington, D.C., the following November. The cyclists rode across Europe, Russia, and Mongolia finishing with a ride across the United States. The mileage the riders planned to do in those seven months was close to the same mileage a professional rider does in a year. I joined them for the first and the last days. The energy, enthusiasm, and spirit of achievement felt just like finishing the Tour de France.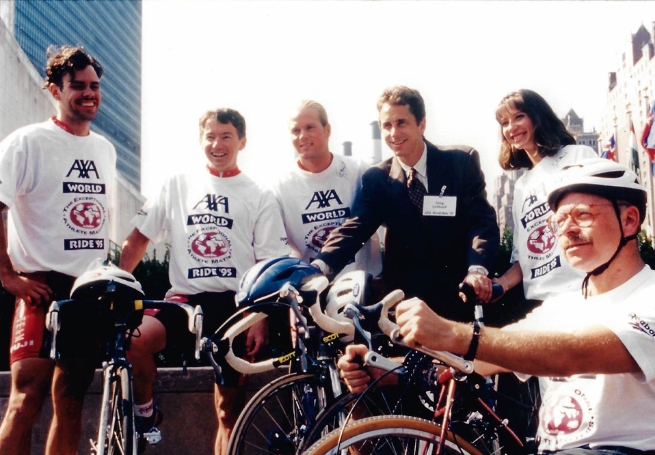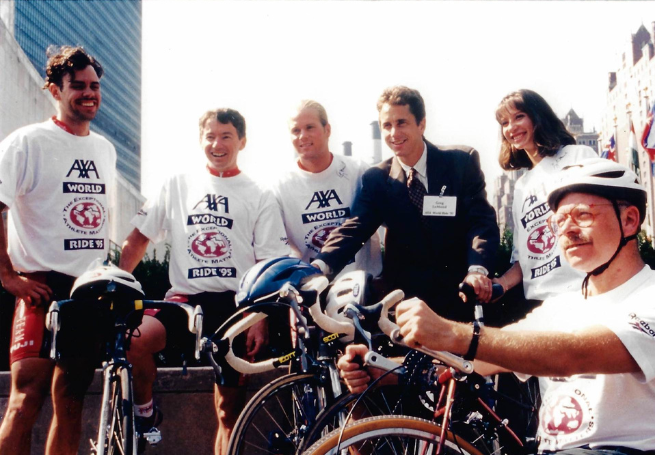 I have attended other World T.E.A.M. Sports events in Vietnam and rides from the World Trade Center to the Pentagon. Every experience that I have had with these athletes and their families has been profoundly moving. I have learned so much from these athletes and I have a deep commitment to supporting World T.E.A.M. Sports and their mission that The Exceptional Athlete Matters."
"We are excited to have our long time ambassador and former board member Greg LeMond join us for Face of America in April." says World T.E.A.M. CEO and President, Jon Brideau. "LeMond has had a long history with our organization, actively participating in our events and has cultivated meaningful relationships with our athletes. Our riders will be thrilled to see him and his amazing e-bikes from LeMond Bicycles."
To celebrate their continuing partnership with LeMond Bikes, World T.E.A.M. has also announced LeMond as the official bike sponsor for Face of America: Gettysburg. Riders who upgrade their fundraising commitment level to $5,000 will be qualified for the LeMond Club. Members of the LeMond Club will experience the same benefits as the Chairman's Club but will also enjoy unique offerings such as the chance to win the LeMond Prolog e-bike and an autographed copy of the book, Greg LeMond: Yellow Jersey Racer.
Face of America: Gettysburg is a two-day cycling challenge that spans 108 miles between Arlington, Virginia and Gettysburg, Pennsylvania. The ride honors America's military heroes— both veterans and active duty, disabled and able-bodied. The ride provides athletes the opportunity to welcome adaptive and able-bodied servicemen and women as teammates and to show them how much we appreciate their service and dedication to the country.