Spring is here which means local bike shops will be very busy with service, so now is the time to get that work done on necessary routine maintenance. If you have not already had your bike tuned and think it may benefit from maintenance, we recommend visiting your local shop as soon as possible. 
Not sure if you need a tune-up? Here are the ABC's of simple bike maintenance that you can review with your bike: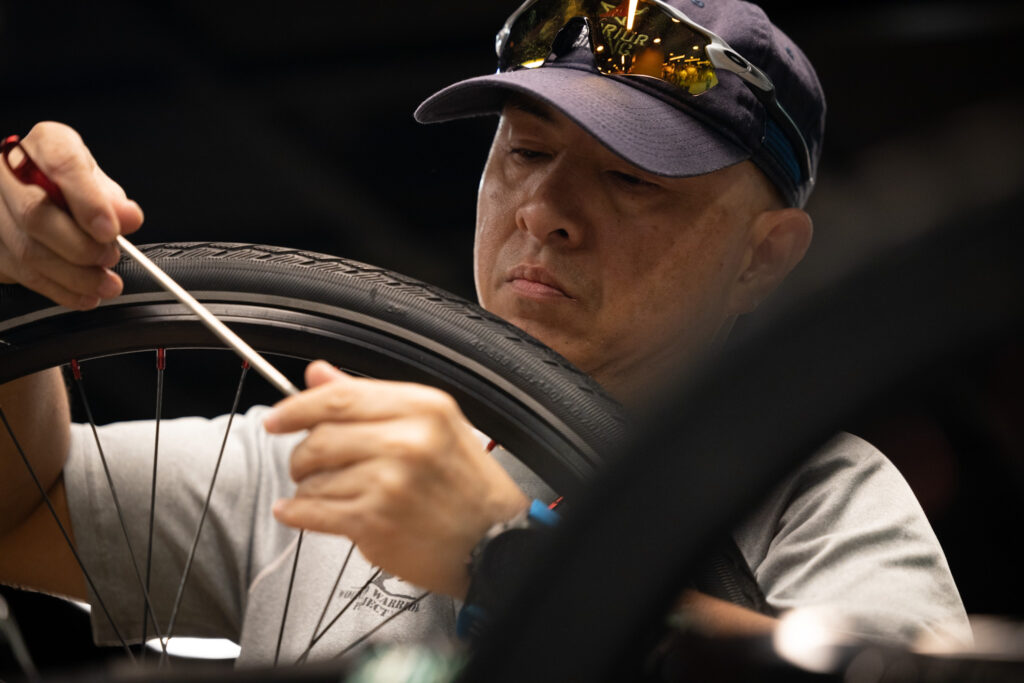 Air
Not just the air pressure in your tire, but the condition of the tire and tubes. If there is significant wear or punctures, time to order new ones! The sidewalls of your tires should not be worn or cracked and there should still be life left on the tread.

Brakes
You need to be able to stop when you have to. Brake pads wear down and need to be replaced. Also check for cables that have stretched or have kinked and need to be swapped. Your brake levers should not be able to be squeezed so far that they touch the handlebar.

Chain
The most commonly neglected but critical part of a bike is the chain. Chains get dirty easily and should be cleaned and lubed regularly. Also, every chain will eventually wear out after considerable miles (1,000-2,000 or more depending on conditions) and will no longer shift properly. Most riders will attribute this to other shifting issues, but it's most likely your drive train (chain and cassette). If you need to replace your chain, you may need to replace your rear cassette at the same time as well.