By Richard Rhinehart
New York, New York, October 4, 2017 – National non-profit World T.E.A.M. Sports' inaugural Face of America Liberty bicycle and hand cycle ride from the United States Military Academy at West Point, New York to the World Trade Center in Manhattan October 8 will include nearly 100 athletes from throughout the northeastern seaboard. These athletes are joining together to honor our nation's military veterans who have been injured or disabled in their national service.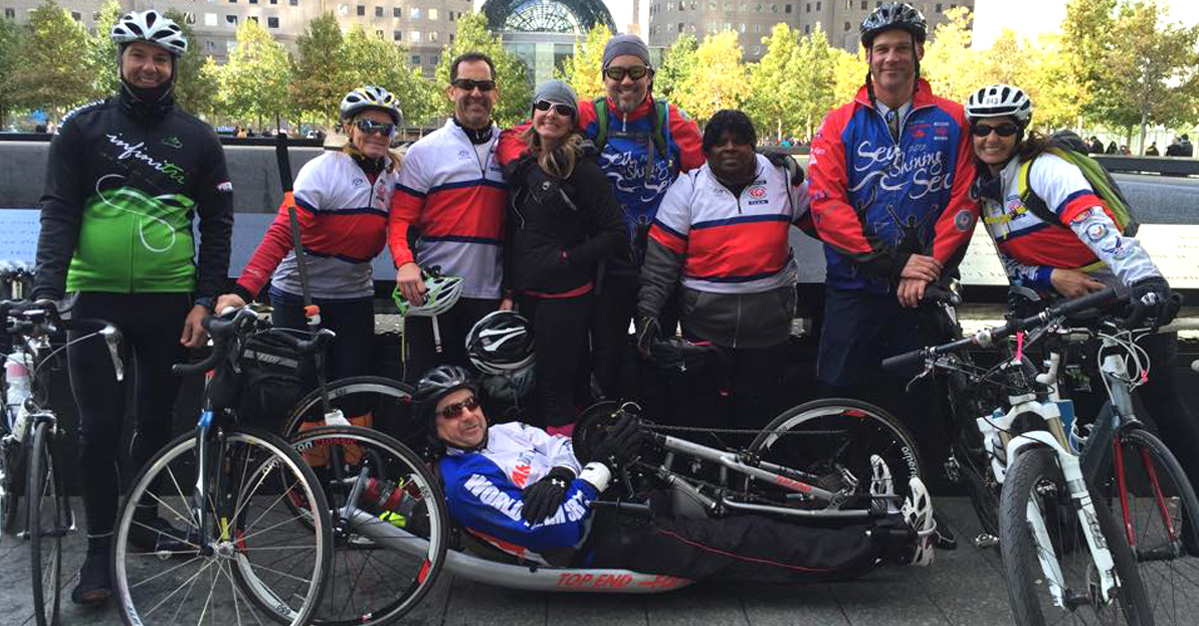 Much like all World T.E.A.M. Sports events, the 54-mile Liberty ride along the scenic Hudson River valley will see adaptive and able-bodied athletes riding together, providing support and assistance to each other along their journey. Veterans, active-duty military and civilians ride as one group in this inclusive sporting event. This inspires not only the participants, but all who see the athletes' exceptional support and comradery.
For many adaptive military veterans, participating in Face of America Liberty will help build new social networks of support. Veterans returning home from active duty often find themselves isolated, even from their own families. Joining in a sporting event can create a new bond between athletes that lasts well beyond the ride's conclusion.
Created and managed by James McCauley Jr., an Armonk, New York financial planning consultant who served in Vietnam, the Face of America Liberty highlights the capabilities of adaptive athletes to participate in a challenging athletic event. A regular participant of World T.E.A.M. Sports' Face of America bicycle ride each April to Gettysburg, McCauley determined a similar event in New York and New Jersey can improve the lives of a greater number of adaptive athletes by offering the option of a one-day ride. These military veterans live with paralysis, loss of limb, Post-Traumatic Stress, Traumatic Brain Injuries and other physical, emotional and mental conditions, yet find the physical activity of cycling to be therapeutic, as well as a means to maintain and improve their physical fitness.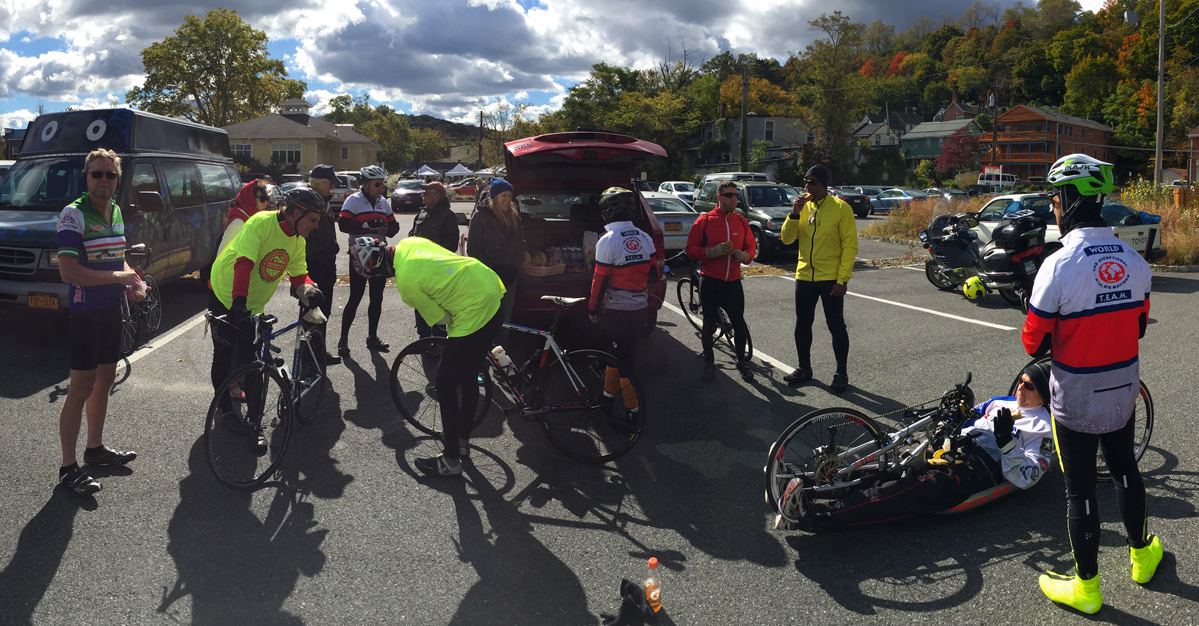 "I am very excited to join World T.E.A.M. Sports this week to launch our Face of America Liberty presented by Northwell Health on October 8," said the organization's recently-appointed Executive Director, Jon Brideau. "Our team will leave West Point and make its way down the Hudson River towards New York City, ending at the World Trade Center Memorial. This inclusive bike and hand cycle event is exactly what makes World T.E.A.M. Sports so special and I can't wait to join our athletes out there on the road!"
Face of America Liberty will be the Long Island-based organization's first return to the city since the successful 2002-2003 Face of America bicycle rides to the Pentagon from Ground Zero in Manhattan. As the official memorial ride for the victims of the September 11 attacks upon America, nearly 2,000 athletes rode the three days to Virginia in the two years. Face of America continues each April, with more than 600 athletes cycling routes from the Pentagon in Arlington, Virginia and Valley Forge, Pennsylvania to historic Gettysburg.
Presented by Northwell Health, World T.E.A.M. Sports' 2017 Face of America Liberty is also supported by partnerships with Cannondale, Hilton Capital Management, Hickory & Tweed, Penske Truck Rental, ProVetus and the Westchester Beemers Motorcycle Club.
Visit our 2017 official event site.