By Richard Rhinehart
Sleepy Hollow, New York, September 24, 2018 – Athletes from ten eastern states are traveling this week to the historic Hudson River Valley community of Sleepy Hollow. Their destination is national non-profit World T.E.A.M.'s September 29 Face of America Liberty cycling challenge. The 56-mile bicycle and hand cycle ride to West Point includes adaptive men and women who served in America's military.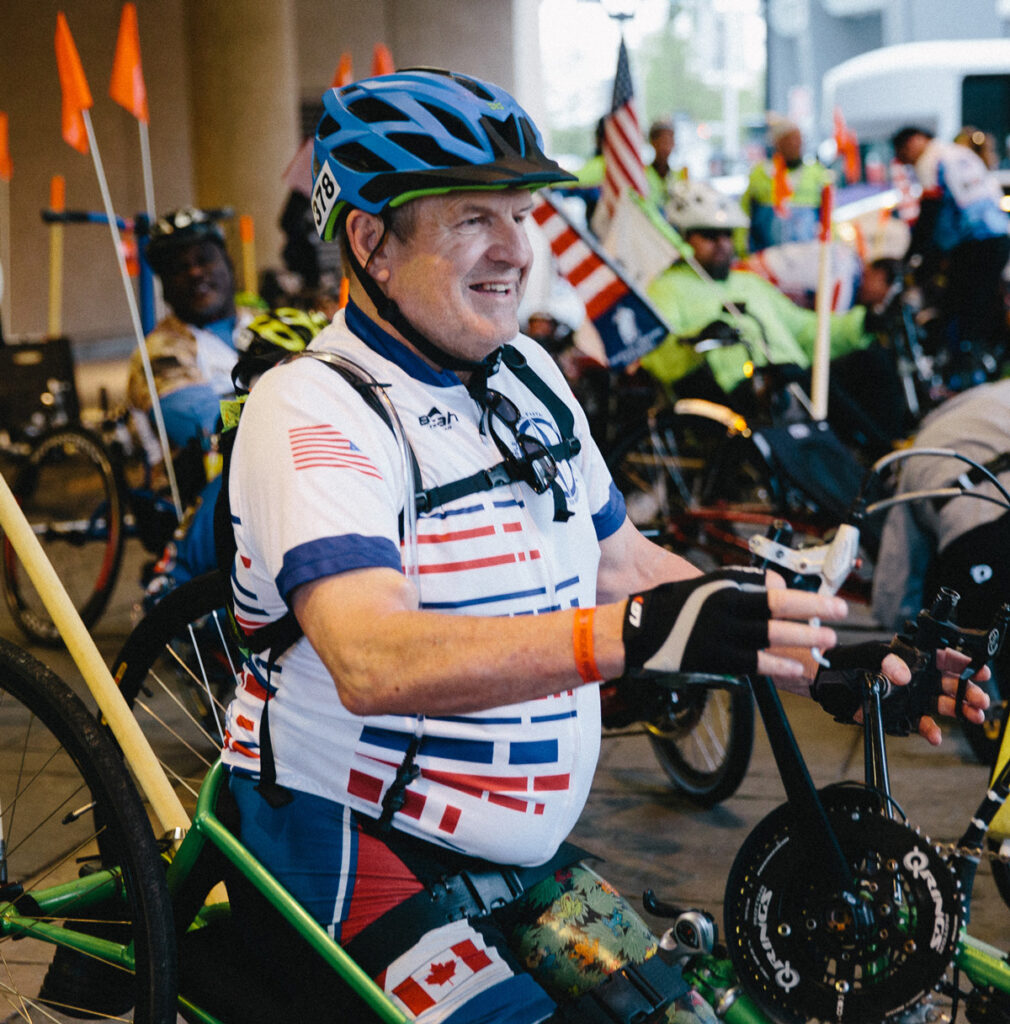 From an early morning start at Phelps Hospital in Sleepy Hollow, riders will pedal a circuitous route to the United States Military Academy. Stops at Northwestern Hospital in Mount Kisco, in Yorktown Heights and south of Garrison will provide athletes with a brief rest before continuing on their journey. Crossing the Hudson River on the Bear Mountain Bridge, athletes should arrive at the academy's scenic Trophy Point for the ride conclusion by mid-afternoon.
Celebrating 25 years in 2018, World T.E.A.M.'s events include both adaptive and able-bodied athletes who join together to complete challenging sporting activities. This empowers participating adaptive athletes to advance their lives through regular physical action, both at organized events and on their own. The resulting engagement creates a community of caring people who build lifelong networks of support.
For participating able-bodied athletes, riding alongside adaptive military veterans through New York's small mid-Hudson communities offers an exceptional opportunity. Athletes can learn more about their country from individuals who sacrificed so much in their national service. Adaptive athletes participating in the ride include individuals who live with loss of limb, Post Traumatic Stress and paralysis.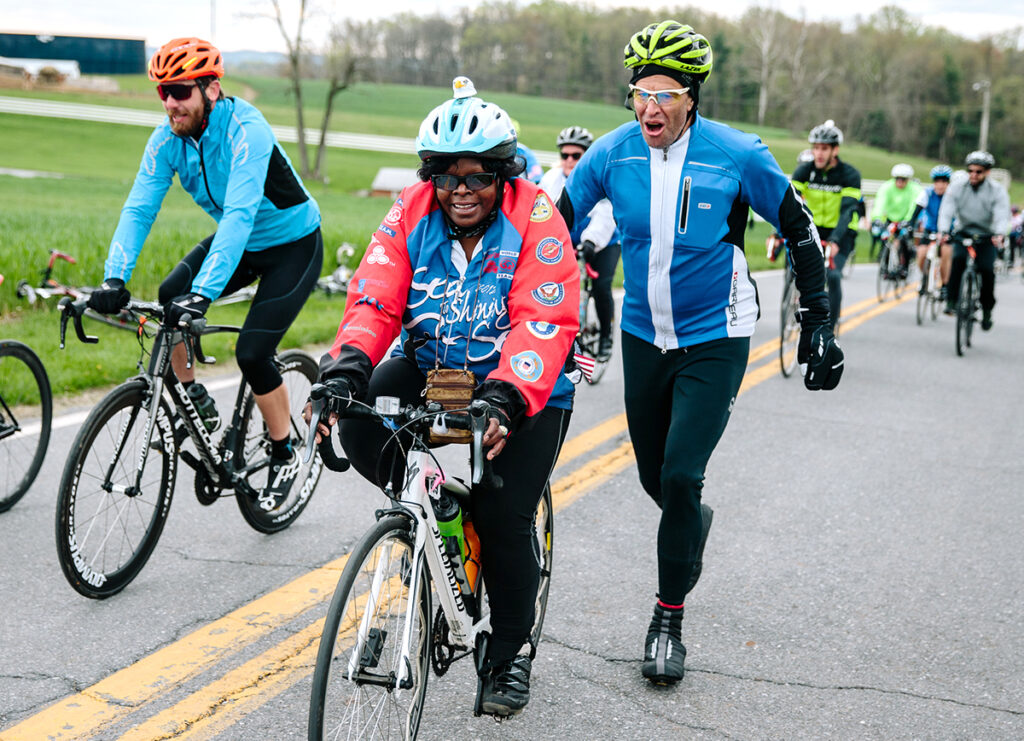 "The connection between everyone as they work together to ensure everyone has the best experience possible" is a highlight of Liberty, said Barre, Vermont Marine Corps veteran David Santamore. A past participant of several World T.E.A.M. events, including the 2014 CanAm Veterans Challenge, Santamore first rode Liberty in 2017.
Army veteran Donna Zephrine of Bayshore, New York is participating in her third Face of America Liberty. A regular rider in World T.E.A.M.'s two-day Face of America cycling challenge to Gettysburg each April, Zephrine rode Liberty in 2015 and 2017. "It was very physically challenging for me, but I am glad I was able to participate and meet many new people," she reported after the 2017 event.
Retired Army Col. Gregory Gadson, a 1989 West Point graduate and three-year co-captain of the Army Black Knights football team, is riding his first Liberty. For the Colonel, this will be his third World T.E.A.M. event of 2018. He rode the 110-mile Face of America and in early September served as a key photography volunteer at Colorado's Adventure Team Challenge. The Bronze Star and Purple Heart recipient is accomplished at photography, which he sees as way to overcome difficulties in his life.
Similar to Face of America's journey across suburban Washington D.C. and rural Maryland to Gettysburg's historic Civil War battlefields, the Liberty cycling challenge recognizes and honors the efforts and determination of adaptive veterans following their military service. More than 5 million military veterans currently live with disabilities, of which nearly 50 percent are under age 35.
The 2018 Face of America Liberty is supported through generous sponsorship and partnerships from Northwell Health, Hilton Capital Management, Phelps Hospital, Northern Westchester Hospital, Penske, Cannondale, Hickory & Tweed and ProVetus.