By Richard Rhinehart
Eagle, Colorado, September 5, 2018 – National non-profit World T.E.A.M.'s inclusive Adventure Team Challenge begins Friday, September 7 in the rugged high Gore Mountains northeast of Eagle. Able-bodied and adaptive athletes from across the United States will compete in the outdoor adventure race that includes mountain biking, river rafting, rock sports and orienteering.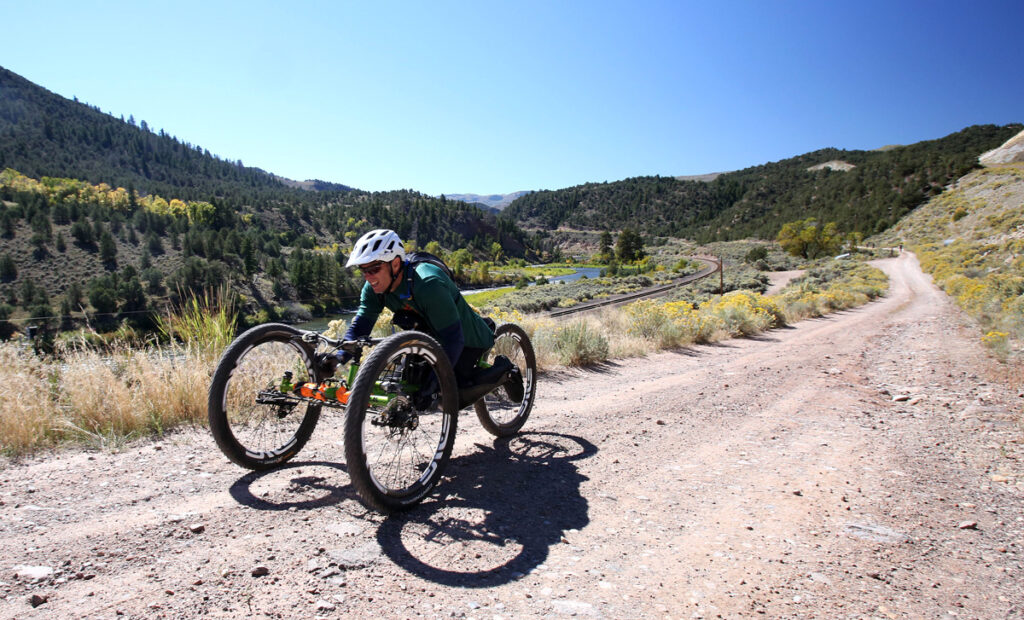 Pearl Meyer, a New York-based executive compensation consultancy and Challenge partner, is sending a team of athletes to compete. Pearl Meyer employees Jason Dionne of Holliston, Massachusetts, Paul Hudson of Santa Monica, California, and Erin Leymann of Atlanta, Georgia are joined by veteran athletes Erik Kondo of Lexington, Massachusetts and Gina Utegg of Tewksbury, Massachusetts as team members. The remote Rancho del Rio resort is hosting the two-stage event.
"It is an honor for me to take part in this year's Adventure Team Challenge," said Dionne. "As a first-time participant, I look forward to competing as part of a team that includes two strong and experienced adaptive athletes. As many of my colleagues who have participated in previous Challenges have noted, we will all push each other's physical and mental boundaries and the event is sure to be difficult for all of us at various times. However, growth never comes from what is easy and I think Paul, Erin, and I are about to join Gina and Erik in an experience we will carry forward for the rest of our lives."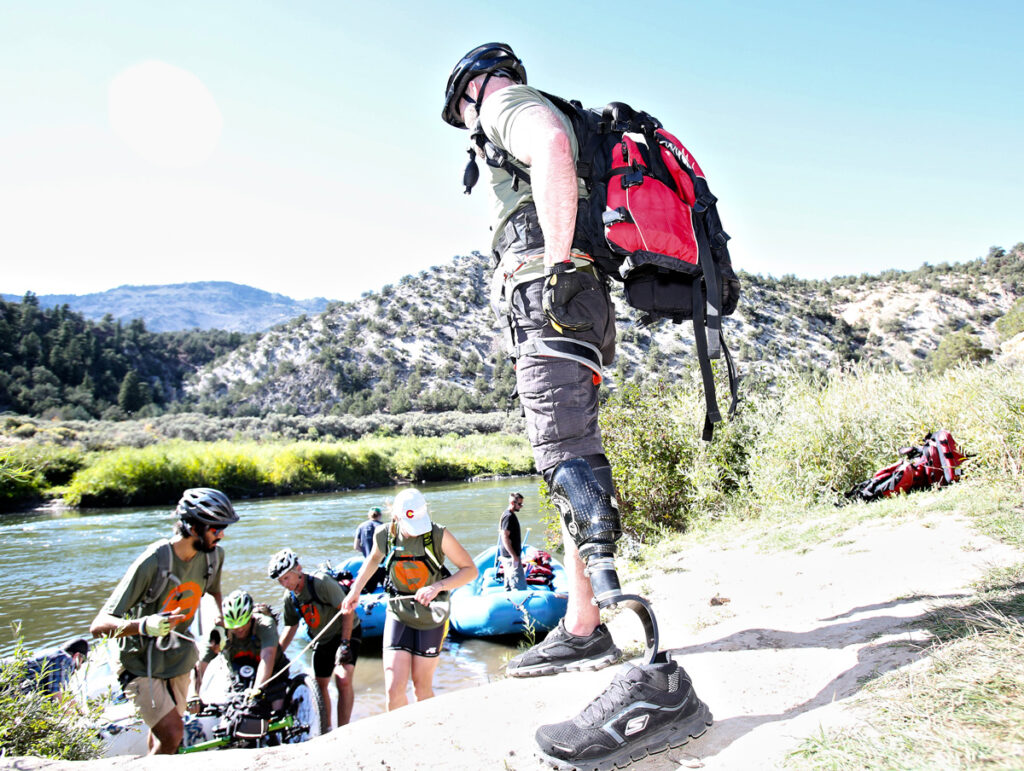 Pearl Meyer is a returning partner for the Challenge, having first participated in 2012. The firm is also sending two employees to assist as volunteers. Michael Romanelli of Boston, who competed in 2017, and Pamela Bayne of New York, New York will travel to Colorado. Volunteers at the Challenge serve valuable roles in managing the event, which includes two nights camping and a course in wilderness terrain along the Colorado River west of the Continental Divide.
Like all World T.E.A.M. events, the Adventure Team Challenge creates a sporting adventure that requires team members to work together to problem-solve, develop techniques, and use technology to succeed. Athletes face physical challenges in the two daily stages. In addition, they also learn that clear communication and cooperation, as well as trust, between athletes builds greater appreciation. A total of nine teams will be competing in this year's Challenge.
Held annually since 2007, the Challenge expands upon adventure sports by joining three able-bodied athletes with two adaptive athletes, one being a wheelchair user. In past years, participants have included paraplegic and quadriplegic athletes. Additional athletes include those with prosthetics, blindness and military veterans with Post Traumatic Stress and Traumatic Brain Injuries. By working together to complete each activity, the athletes grow close and better understand each other.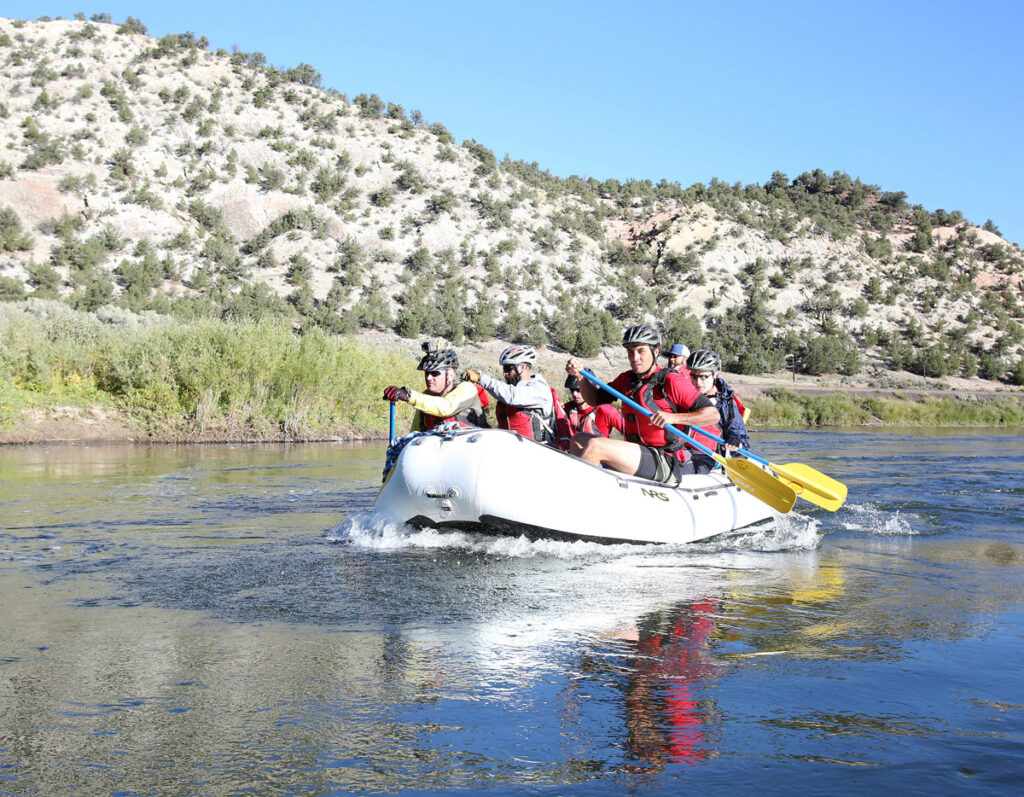 Race directors Billy and Helene Mattison of Vail have many years of experience in creating outdoor team competitions for adults and for children. With the knowledge of what works and what doesn't, they'll stage an event that satisfies both experienced adventure athletes, and casual athletes participating in their first team challenge.
The Adventure Team Challenge Colorado from World T.E.A.M. is supported by American Airlines, Benson Botsford LLC, Cannondale, Pearl Meyer, Penske Truck Rental, Presidential Worldwide Transportation, Rocky Mountain Taco, Sheet Metal Local Union 105, Timberline Tours and Thule.
About Pearl Meyer
Pearl Meyer is the leading advisor to boards and senior management on the alignment of executive compensation with business and leadership strategy, making pay programs a powerful catalyst for value creation and competitive advantage. Pearl Meyer's global clients stand at the forefront of their industries and range from emerging high-growth, not-for-profit, and private companies to the Fortune 500 and FTSE 350. The firm has offices in New York, Atlanta, Boston, Charlotte, Chicago, Houston, London, Los Angeles, and San Jose.