By Richard Rhinehart
Holbrook, New York, October 15, 2018 – National non-profit World T.E.A.M. announced today that American Portfolios Financial Services, Inc., a privately-held, independent broker/dealer that provides services and support to financial advisors throughout the country, is increasing their support for the organization. Through this support, the Long Island-based firm is recognized as the presenting partner for the May 3-5, 2019 Face of America Gettysburg cycling challenge.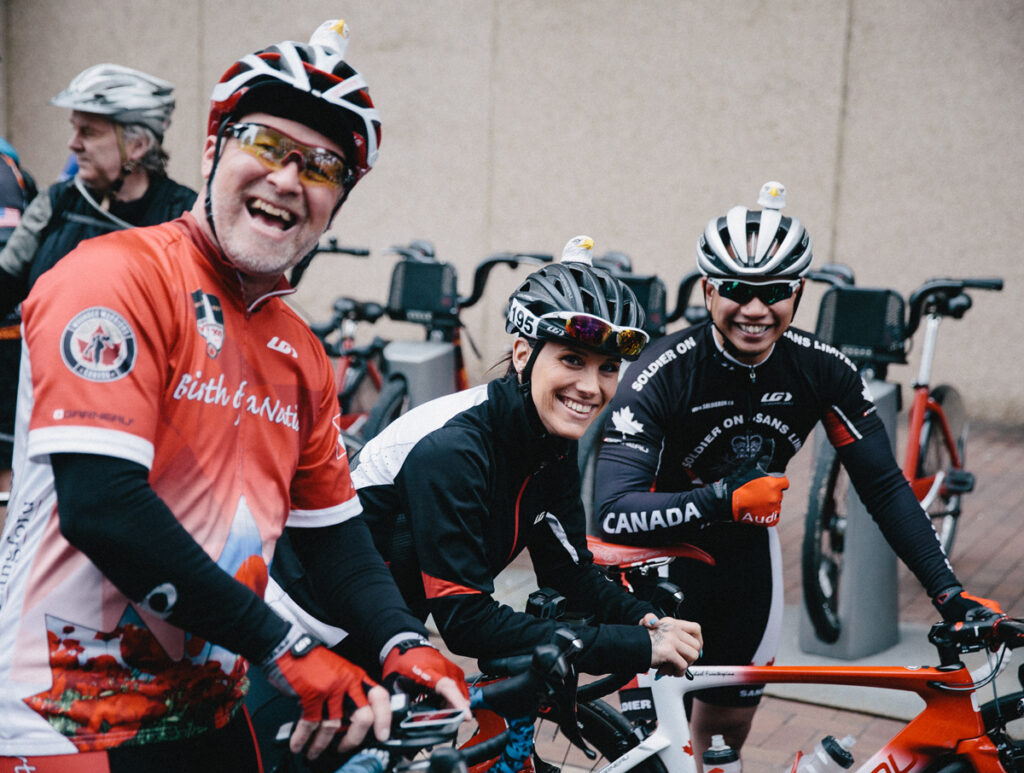 Each year, Face of America Gettysburg honors the nation's adaptive military veterans and their sacrifices in service. The inclusive two-day, 110-mile cycling challenge from Arlington, Virginia to historic Gettysburg, Pennsylvania brings together 600 participating athletes from cities and communities large and small across the United States, Puerto Rico and Canada. The non-competitive ride includes both adaptive and able-bodied military veterans and civilians who pedal together, providing assistance and friendship.
Held annually since 2006, Face of America Gettysburg is one of the highest-attended non-competitive cycling events in the Mid-Atlantic region. Participating adaptive athletes ride on hand cycles, recumbents and standard bicycles. This diverse group include individuals who live with loss of limb, paralysis, blindness, Post Traumatic Stress and Traumatic Brain Injuries. While some adaptive athletes return each year, many are first-time athletes experiencing their first long distance ride.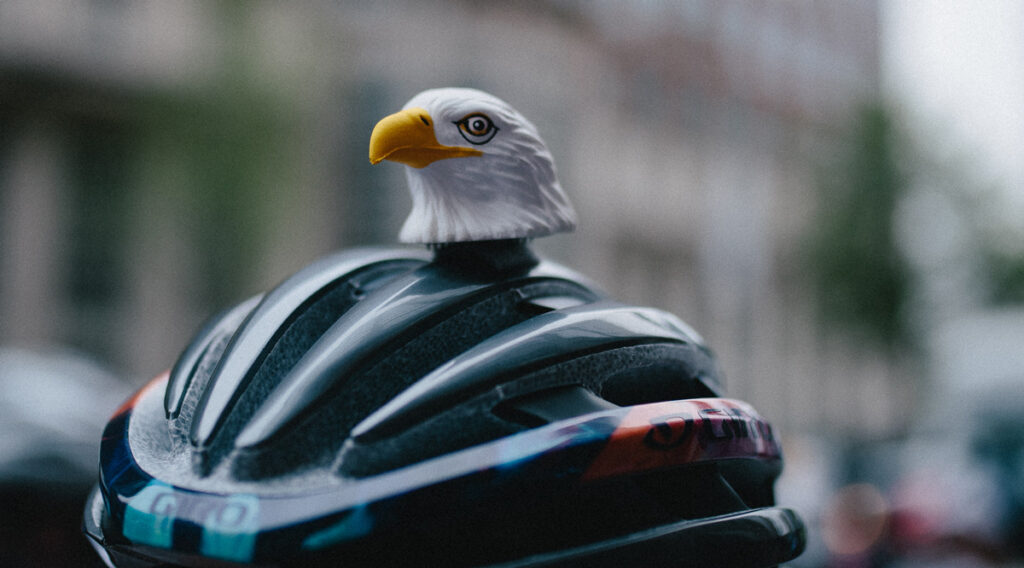 "We are grateful for American Portfolios stepping up as presenting sponsor this year," said World T.E.A.M. CEO and President Jon Brideau. "Team American Portfolios has continued to be our leading fundraising team for many years, traveling as a large group from their headquarters in Long Island, New York. We are excited to bring this event to the next level with their support and leadership of Lon Dolber."
"I've always believed that corporations have a responsibility to give back to the community in meaningful ways whenever and wherever possible," stated American Portfolios CEO and World T.E.A.M. Vice Chairman Lon T. Dolber. "The experiences American Portfolios has had through its association with World T.E.A.M. have been transformative. Being able to share that with employees, affiliated colleagues and partners of the firm is extremely satisfying. Time and again, I've seen participants come away inspired and personally fulfilled when teammates work together, helping one another—both physically and mentally—to achieve what was never thought possible. American Portfolios proudly supports World T.E.A.M.'s commitment to create life-changing experiences through these outdoor challenge events in this elevated sponsorship role."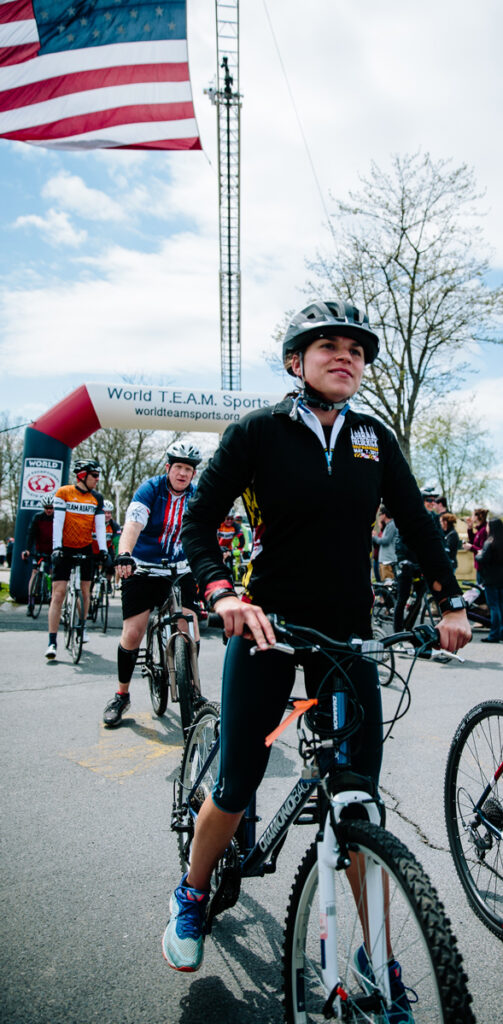 Beginning with 2007's expedition to Kilimanjaro, American Portfolios regularly provides support of World T.E.A.M.'s inclusive events. More than $1 million in direct and shared financial and volunteer support has been provided during this period. This funding supported events such as Face of America Gettysburg, Adventure Team Challenge New York, Coastal Team Challenge, Sea to Shining Sea, CanAm Veterans' Challenge and Face of America Liberty. Through this generous support, World T.E.A.M. creates life-changing experiences that challenge athletes and forge life-long bonds.
"I've had the good fortune of being introduced to World T.E.A.M. through Lon Dolber, who generously gives back to the community in many ways," stated American Portfolios Corporate Receptionist Leader MaryAnn Rosolino. "Lon is the thread that brings the social fabric of the firm together so that we are all become involved, not because we have to, but because we want to follow his good example. Each Face of America Gettysburg ride is a new experience to connect with others and to share our stories. Able-bodied or adaptive, we're all helping each other in one way or another to 'ride the same road.' I am proud to be part of an organization that supports our veterans and has become the leading sponsor."
Online registration for athletes and volunteers for the May, 2019 Face of America is currently open. In 2018, Team American Portfolios, with 62 participants from across the country, raised nearly $100,000 through personal, peer-to-peer fundraising and team fundraisers. This was greater than any other participating team.
Funds raised through Face of America Gettysburg and other World T.E.A.M. events support the organization's commitment to creating inclusive events that bring athletes together. In the last decade, nearly 1,000 adaptive athletes have participated in World T.E.A.M. events across North America.
Face of America is annually supported through generous sponsorship and partnerships. Led by American Portfolios Financial Services, additional partners have included American Airlines, Brioni, Booz Allen Hamilton, Cannondale, Capital One, DELL EMC, Devens Recycling Center, Flying Dog, Forescout, KT Tape, Mt. Airy Bicycle Company, Navy Federal Credit Union, Penske Truck Rental, Pershing LLC, Sila Solutions, SUBWAY of the Walter Reed National Military Center, Tingley and Tom's Creek United Methodist Church.
About American Portfolios
Headquartered in Holbrook, N.Y., American Portfolios Financial Services, Inc. (APFS) is a full-service, independent broker/dealer and member firm of FINRA and SIPC, offering a complete range of financial services, including personal financial and retirement planning, securities trading, mutual funds, access to investment research, long-term care planning, insurance products and tax-free investing. Fee-based asset management is offered through its sister subsidiary, American Portfolios Advisors, Inc., (APA), an SEC Registered Investment Advisor. Both entities, along with technology entity American Portfolios Advisory Solutions, LLC, collectively reside under the legal entity American Portfolios Holdings, Inc. (APH). Full-service securities brokerage is available through a clearing firm relationship with Pershing, LLC, a BNY Mellon firm, the securities of which are held on a fully disclosed basis. The company currently serves 818 independent investment professionals located in 377 branch locations throughout the nation. It was named Broker-Dealer of the Year (Division III) by Investment Advisor magazine in 2015, 2016, 2017 and 2018, as well as one of the top 10 Best Companies to Work for in the state of New York for 2016, 2017 and 2018 by the New York State Society for Human Resources Management (NYS-SHRM) and the Best Companies Group (BCG).