By Richard Rhinehart
New York, New York, October 13, 2017 – The exceptional power of teamwork and collaboration led 65 adaptive and able-bodied athletes to the successful conclusion of the inaugural Face of America Liberty bicycle and hand cycle ride October 8 for the national non-profit World T.E.A.M. Sports.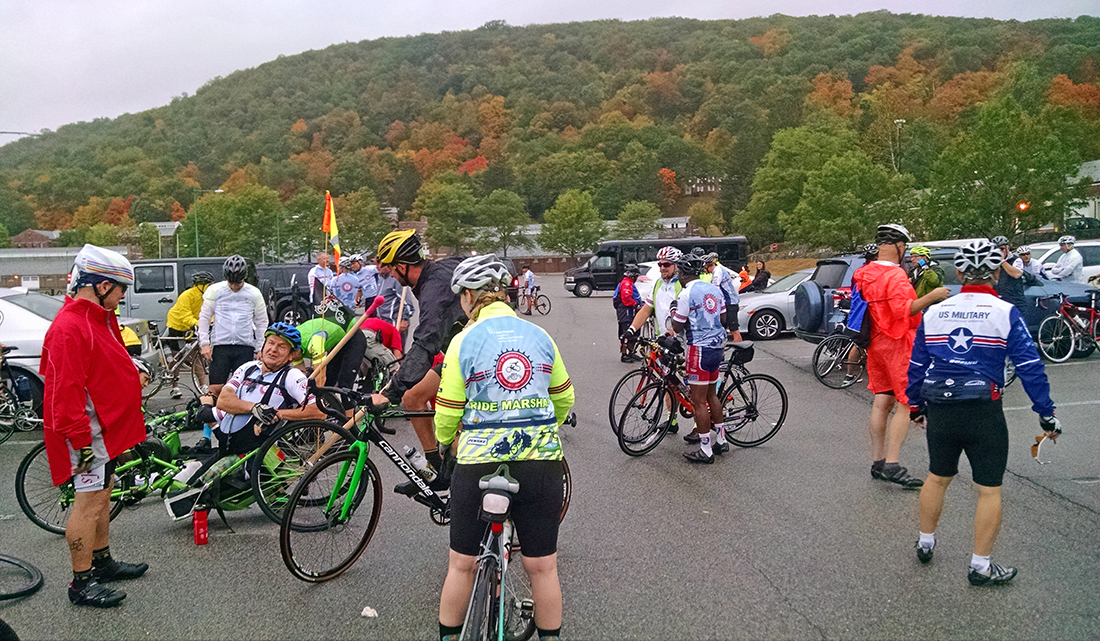 The 54-mile journey from the United States Military Academy at West Point to the World Trade Center in Manhattan offered 15 adaptive military veterans with diverse disabilities the opportunity to ride alongside able-bodied civilians, active-duty military and retired veterans.
Arriving at the Trade Center in the afternoon, the riders relaxed on the steps and reflected in conversations upon their effort with new friends and family and colleagues who met them in New York. Their cycling journey along the Hudson River Valley had begun not long after dawn, and with sometimes-heavy rain showers for the first half of the day, the hazy, warm sunshine in the city was welcome.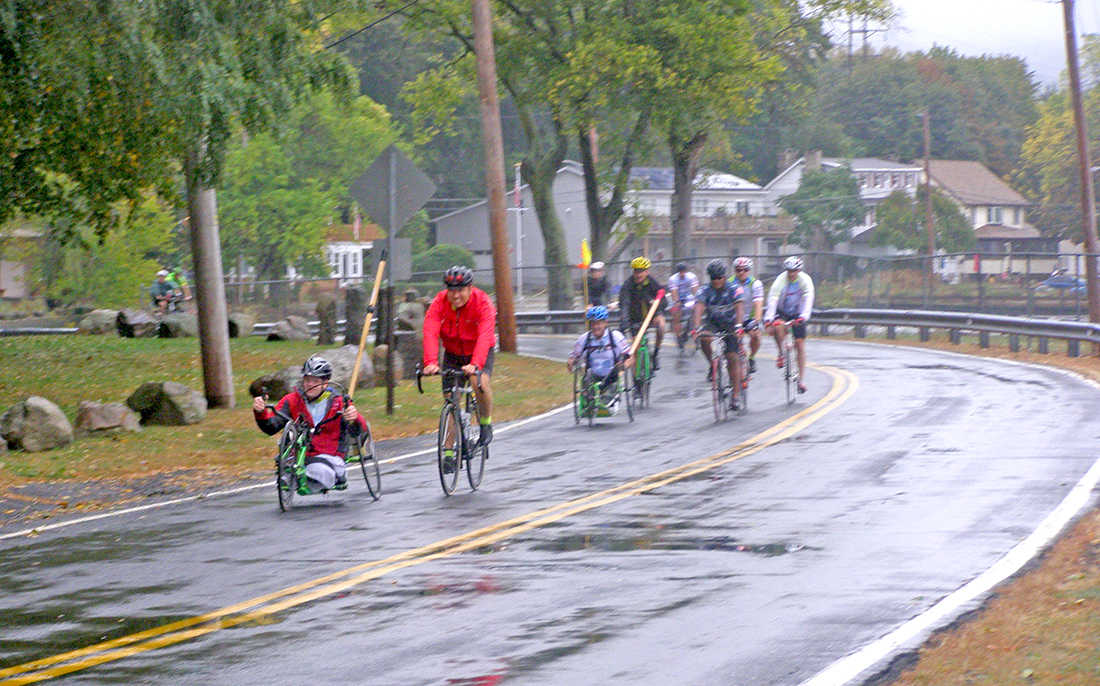 Cycling together, up and down the rolling hills of Bear Mountain State Park, heading along the Hudson to New Jersey, the athletes found that teamwork, and providing a helping hand where necessary, led to the success of all participants. Accompanied by skilled ride marshals on bicycles and a trained moto team on motorcycles to direct vehicular traffic around the peloton, the athletes were able to ride in confidence. One adaptive veteran noted afterward that the "ride gave me an opportunity to slow down, enjoy the ride and the company that I was in. It was such a great experience!"
Participating adaptive athletes included men and women who live each day with paralysis, loss of limb, Traumatic Brain Injuries and Post-Traumatic Stress. For most, improving or maintaining physical fitness is an important part of their lives. Many of these athletes previously participated in World T.E.A.M. Sports' annual Face of America ride to Gettysburg. This two-day ride each April sees more than 600 athletes on two routes, starting from the Pentagon in Arlington and from Valley Forge, Pennsylvania.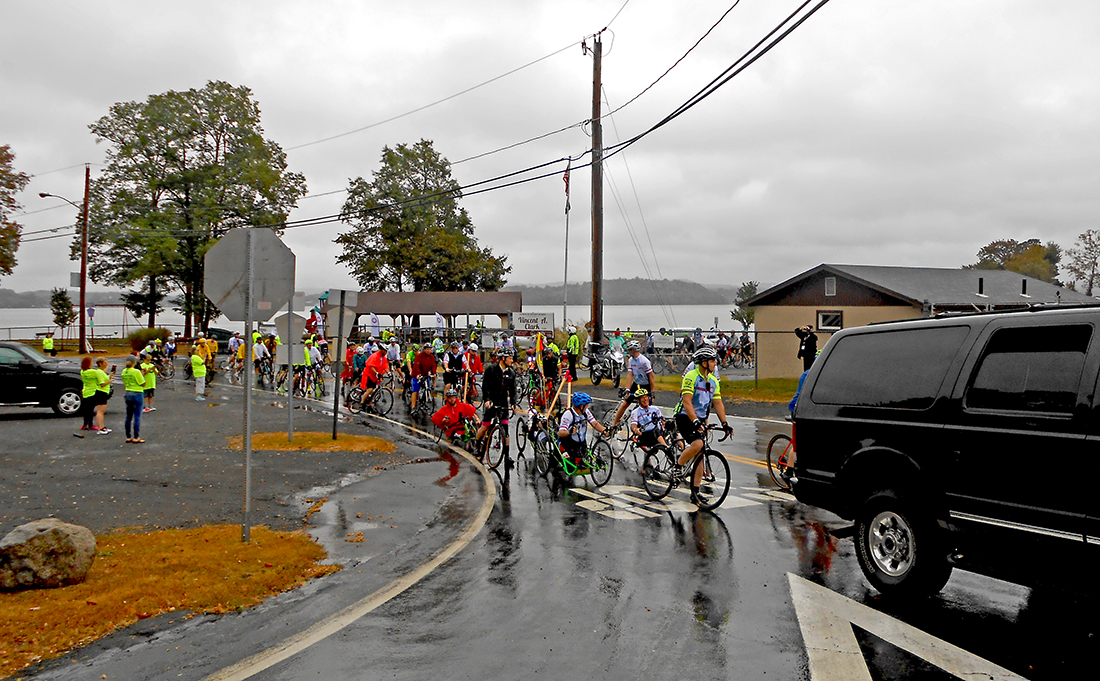 Presenting partner Northwell Health fielded a cycling team for the ride, and also saw employees volunteering for assistance at the two rest stops. Northwell employees also met the ride at the World Trade Center to greet arriving riders and provide assistance. Through their efforts and from the assistance of the ride's other valued partners, the Face of America Liberty was a memorable day of bicycling that inspired all who pedaled to Manhattan.
Presented by Northwell Health, Face of America Liberty was also supported by partnerships with Cannondale, Hilton Capital Management, Hickory & Tweed, Penske Truck Rental, ProVetus and the Westchester Beemers Motorcycle Club.
View World T.E.A.M. Sports' Face of America Liberty 2017 Flickr album.
View Paul Tyler's Face of America 2017 Flickr album.