By Van Brinson
Holbrook, New York, January 29, 2016 – There has been a lot of discussion recently about non-profits and their overhead costs. Each organization is unique in their mission, vision and focus as well as their procedures and policies, and how they serve their chosen community. Though most non-profits provide value to their targeted audience in terms of their mission, there is a great deal of variance as to how these objectives are met.
At World T.E.A.M. Sports our mission is simple. We change lives through sports. We are an experiential organization. We meet our mission by creating unique, inclusive events which pair those with and without disabilities into a team environment working towards a common goal.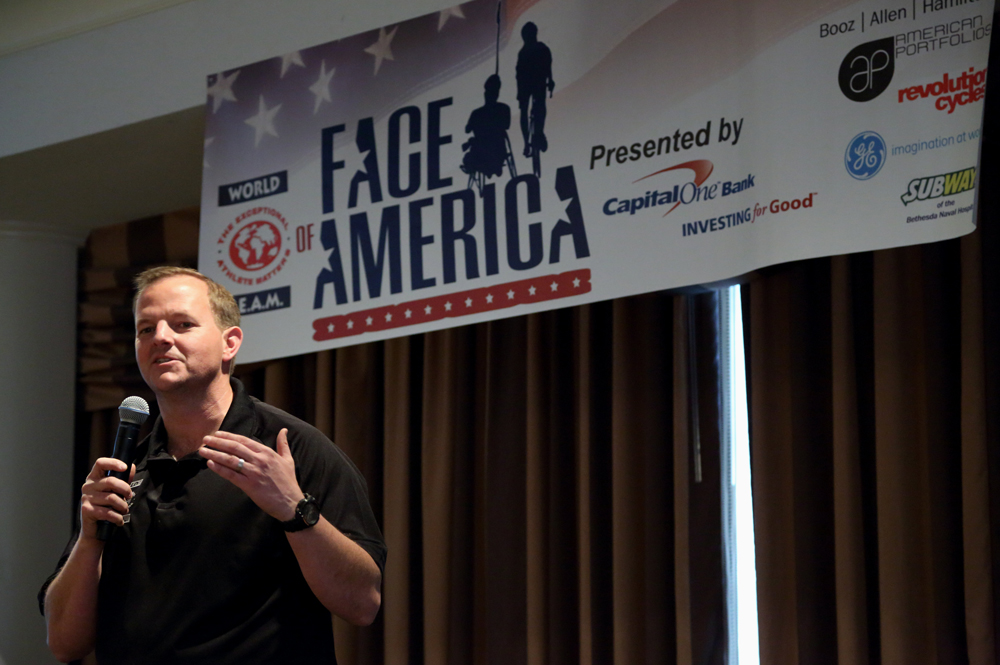 World T.E.A.M. Sports is not a veteran-specific organization. We have found that we achieve better results when we maintain a diverse population of those with disabilities. However, we do host some events each year which are focused on the injured veteran community and through those events we have reached military veterans from the United States, Canada, Vietnam and Europe. We have reached veterans from wars and conflicts including Korea and Vietnam all the way through Afghanistan and Iraq. These include athletes with disabilities ranging from amputation to paralysis to blindness to post-traumatic stress to traumatic brain injury. Our Face of America bicycle and hand cycle ride is an example of one of these events. Since 2007, over 3,400 riders have participated in this event.
In addition to our injured veteran work, we also host events for adults and children with physical and developmental disabilities. Our Coastal Team Challenge (over 40 participants in two years) along New York's Long Island coast and our fully inclusive Adventure Team Challenges in Colorado, New York, Washington, D.C. and North Carolina (over 500 participants since 2008) are examples of these.
All of our events harness the power of the team to motivate people to accomplish things that they didn't think were possible.
Our board of directors determined long ago that a small professional staff assisted by talented and dedicated volunteers was the best and most efficient way to accomplish our mission. To ensure that we are being the very best stewards possible with the precious resources we are given, each year we hire an independent auditing firm review all expenditures. This firm has determined that over 90 cents of every incoming dollar goes towards our programs.
There are more than 40,000 veterans-related non-profit organizations in the United States seeking support through corporate, individual, government and foundation donations. World T.E.A.M. Sports understand the challenges associated with making charitable support decisions and recommend potential donors take the time to research an organization before making a commitment. With this in mind, we post our 990 forms to our website where they can be reviewed at any time.
World T.E.A.M. Sports is committed to careful, long-term stewardship of funds and to producing world class athletic events that change people's lives. With the number of younger veterans increasing owing to recent international conflicts, we will continue to help serve that community and the disabled community at large. For more than 20 years, we have worked to achieve our mission and will continue to do so for many years to come.