By Richard Rhinehart
Valley Forge, PA, April 8, 2016 – On April 23, 600 active-duty and retired military, civilians, and adaptive athletes from across the United States, Puerto Rico, Canada, and Western Europe will set off from historic Valley Forge and the Pentagon in Arlington, Virginia for Gettysburg, Pennsylvania as participants in national non-profit World T.E.A.M. Sports' two-day Face of America bicycle and hand cycle ride.
Nearly 150 military veterans and civilians will ride alongside those who are able-bodied in one of the mid-Atlantic's largest non-competitive bicycle rides, held annually since 2006. This year's ride adds a new 120-mile route from Valley Forge to Gettysburg, where riders will join participants arriving from Virginia on their two-day journey north.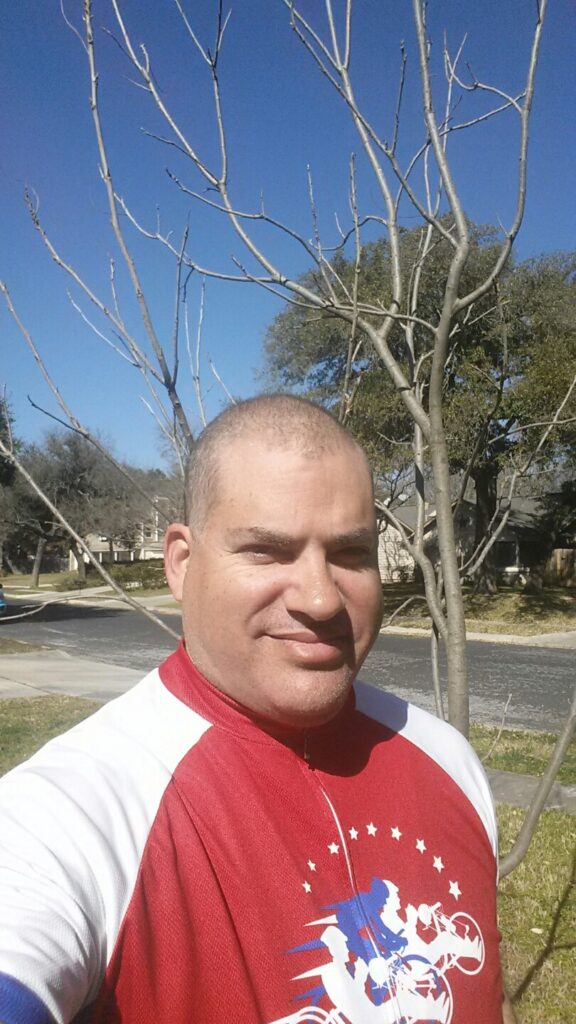 Most of the riders will be traveling the "classic" route from Arlington through Frederick to Gettysburg. A team of about 60 have committed to riding the new route, leading west from Valley Forge through Lancaster and York to the historic Civil War battlefields of Gettysburg. Together, the riders will travel to the conclusion at the AllStar Expo Complex at the Eisenhower Hotel.
Participating athletes include veterans who were disabled through service to their country, or through illness. Retired Army Sergeant First Class Daniel L. Harris from Prospect, Virginia is riding in his first Face of America. Retiring in 2003, Harris served more than 20 years, including service as a Combat Infantry soldier.
"I'm very thankful to have returned alive, but did suffer a few injuries during my many years of serving in the military," Harris said, noting he sustained back, neck, shoulder and leg injuries, as well as Post-Traumatic Stress. "I struggle every day to cope with the past and deal with the present." He is riding the classic route from Arlington, following his goal of participating in multiple overnight cycling trips in 2016.
Air Force veteran Shawn Lamm of San Antonio, Texas is riding the new Face of America route with Operation Comfort from Valley Forge. Married with three children, Lamm served as a firefighter. While at work, Lamm had an episode, and later was diagnosed with bipolar disorder. Although his disability is not physical, Lamm said its symptoms have caused significant impairment in his life and may require hospitalization. He currently takes medications to reduce recurrent thoughts of death and suicide.
"Riding with other veterans boosts self-esteem, releases feel-good brain chemicals, and offers needed social interactions," Lamm said. "Riding is both physical and mental. Being a part of team America has made me a leader and a follower."
Army Master Sergeant Marina Libro from Lanexa, Virginia is a veteran of World T.E.A.M. Sports events, having ridden the 2014 CanAm Veterans' Challenge from Ottawa to Washington and several Face of America rides. Libro retired in 2011 with a full medical discharge after 22 years of service.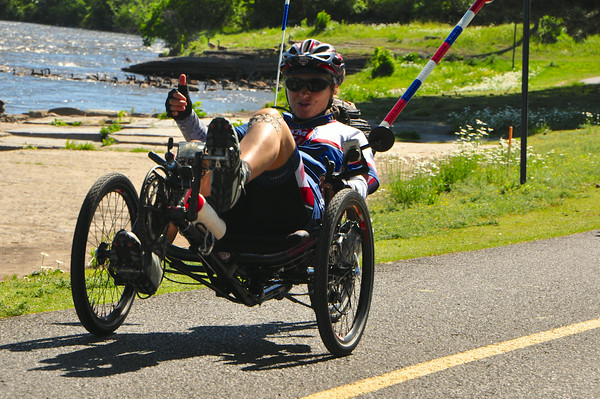 With a variety of injuries ranging from broken bones, tendons, rods in her neck and back, heart surgery, migraines, spasms, Post-Traumatic Stress and Traumatic Brain Injury, Libro spent two years in the Army Warrior Transition Unit. During this time, she recovered from various surgeries as medical professionals tried to determine the virus that was attacking her heart and lungs. Following her discharge, she found her former civilian career as a Virginia State Marine Police Officer was gone. "While they had been very patient for seven years, they did want a fully functioning body, not the broken one the Army was returning to them. So they placed me on full disability as well."
Libro decided to concentrate on physical fitness and cycling, an activity to which she had been introduced by the Warrior Transition Unit. "This is why I ride," Libro said. "Cycling keeps me sane. When I can't ride physically, I am riding mentally. Cycling is my safe place. People say you can't see your soul. I can – every time I look at my trike."
The Face of America was first run by World T.E.A.M. Sports in 2000 as a cross-country journey. In 2002 and 2003, it served as the official September 11 commemorative ride from New York to the Pentagon, honoring the victims of the attacks upon America. In 2006, the ride was redirected to its current route to Gettysburg.
Presented by Capital One Bank, Face of America is supported through sponsorship from American Portfolios Financial Services, Booz Allen Hamilton, Benson Botsford LLC, Brioni, Devens Recycling Center, Freshbikes, Penske Truck Rental, Sila Solutions Group, SUBWAY of the Walter Reed National Military Medical Center, The Melting Pot of Wilmington DE, Three Wire Systems, Vedder Price, and Veteran Corps of America.