By Richard Rhinehart

Arlington, Virginia, March 14, 2016 – The American Bombshells, ambassadors of America's gratitude to our nation's heroes, will return to national non-profit World T.E.A.M. Sports' Face of America annual banquet in Arlington, Virginia April 22.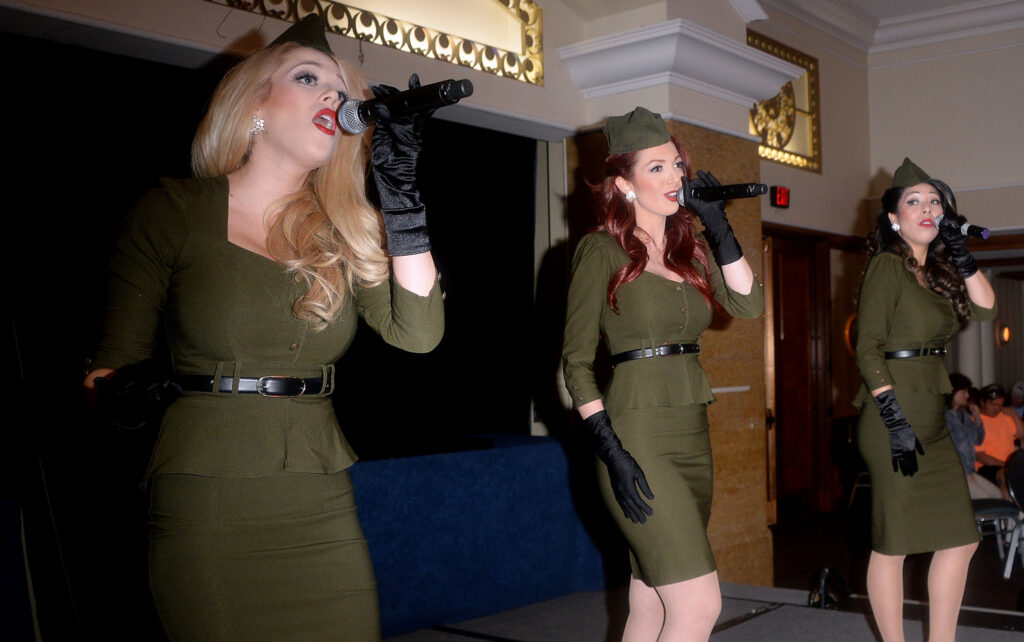 Featuring an upbeat blend of musical entertainment, The American Bombshells offer pinup good looks and a high-energy, interactive presentation that uplifts spirits and inspires.
"This year we will be bringing back some of the patriotic favorites, including the Armed Forces service songs, but will also be adding some new ones," explained Ali Reeder, Founder and CEO of American Bombshells Patriotic Services. "Some examples are 'Where the Stars & Stripes and Eagle Fly,' 'This is My Country,' as well as some other new retro tunes such as 'Alexander's Ragtime Band.'"
The Face of America brings together more than 600 military veterans, active-duty military and civilians for a two-day, 110-mile bicycle and hand cycle ride from the Pentagon in Arlington, Virginia to the historic battlefields of Gettysburg, Pennsylvania. Disabled and able-bodied riders from across the United States, Puerto Rico, Canada and Western Europe ride alongside each other in one of the mid-Atlantic's largest non-competitive rides.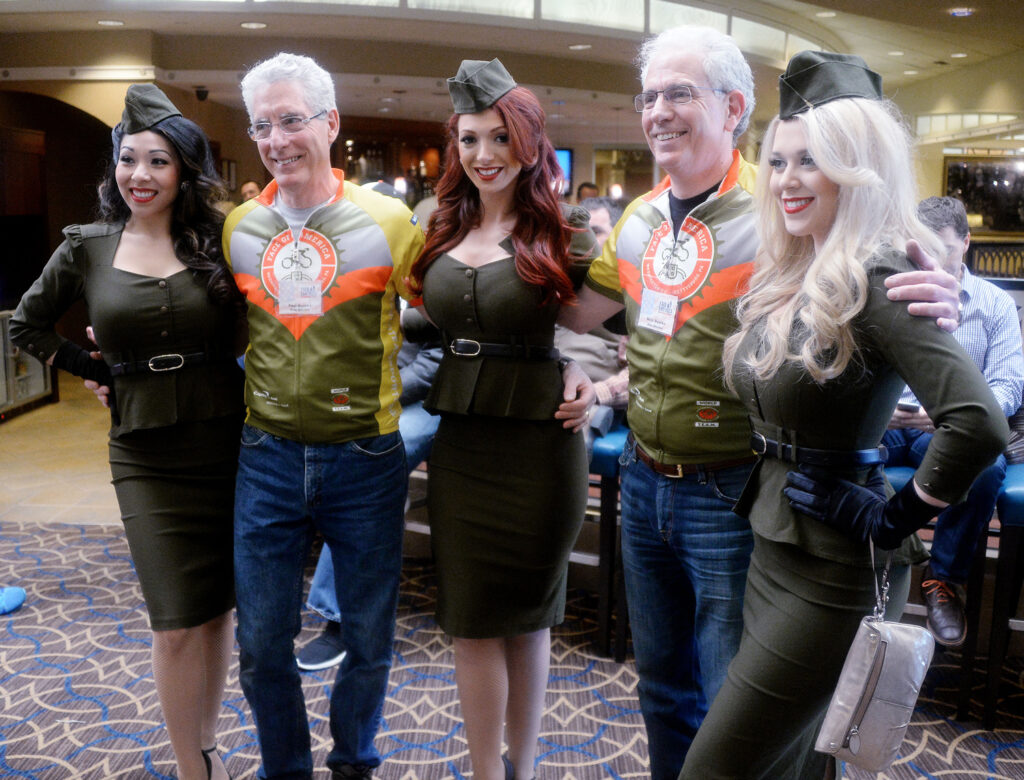 "We are very pleased to welcome back the New York based entertainment group, The American Bombshells. Their patriotic songs are a perfect match for our event," said World T.E.A.M. Sports' CEO and President Van Brinson.
Founded by Reeder, the non-profit organization depends on sponsorships, performance fees and donations to continue their mission to entertain members of the military and particularly injured veterans.
"Our organization continues to grow year by year," said Reeder. "Our patriotic performances and morale efforts are reaching and greater territories as time goes on."
In the last year, The American Bombshells have performed at the Stars & Stripes Film Festival at the Venetian Hotel & Casino in Las Vegas, at New York City's Veterans' Day Parade, and at the U.S. Naval Birthday Ball in Japan. The signers have also made several appearances on the FOX News Network and on the Armed Forces Network.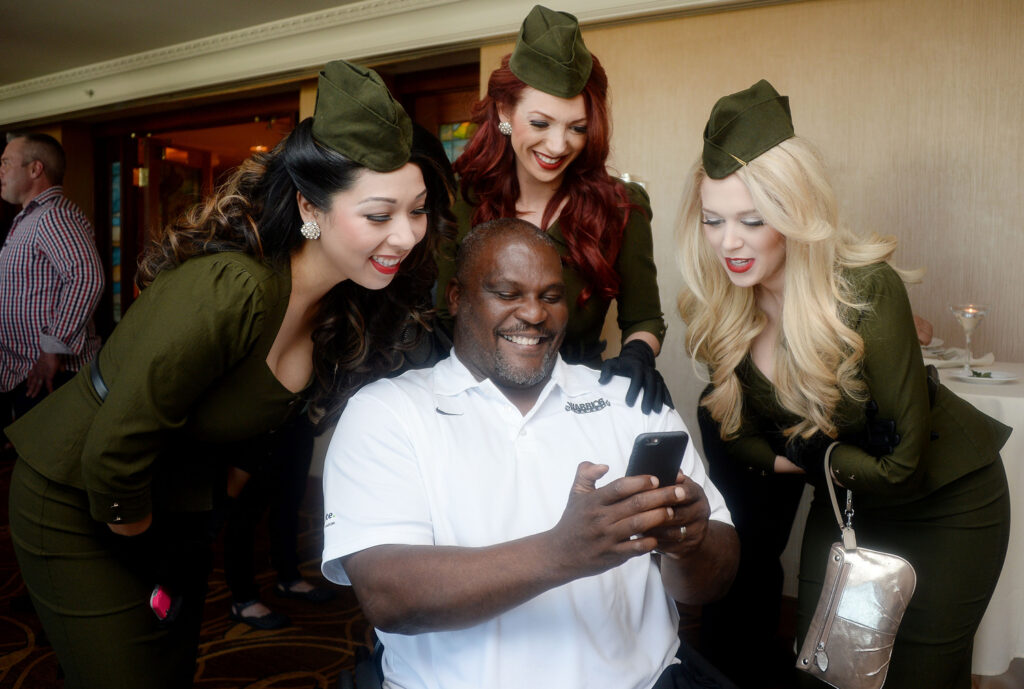 Performing acapella at many of their performances, The American Bombshells offer listeners an emotional connection through family-friendly music. "Last year's Face of America was truly an inspiring event," said Reeder. "All of the entertainers felt the passion of the riders and the camaraderie between both veteran and non-veteran riders alike."
Although the singers enjoy entertaining the Face of America participants, they probably won't be joining the ride anytime soon. "Although skilled in the craft of music and entertainment, The American Bombshells will need to work on their athleticism before we send them on that wild ride," explained Reeder. "However, we sure love to cheer on the impressive riders! We are with them in spirit!"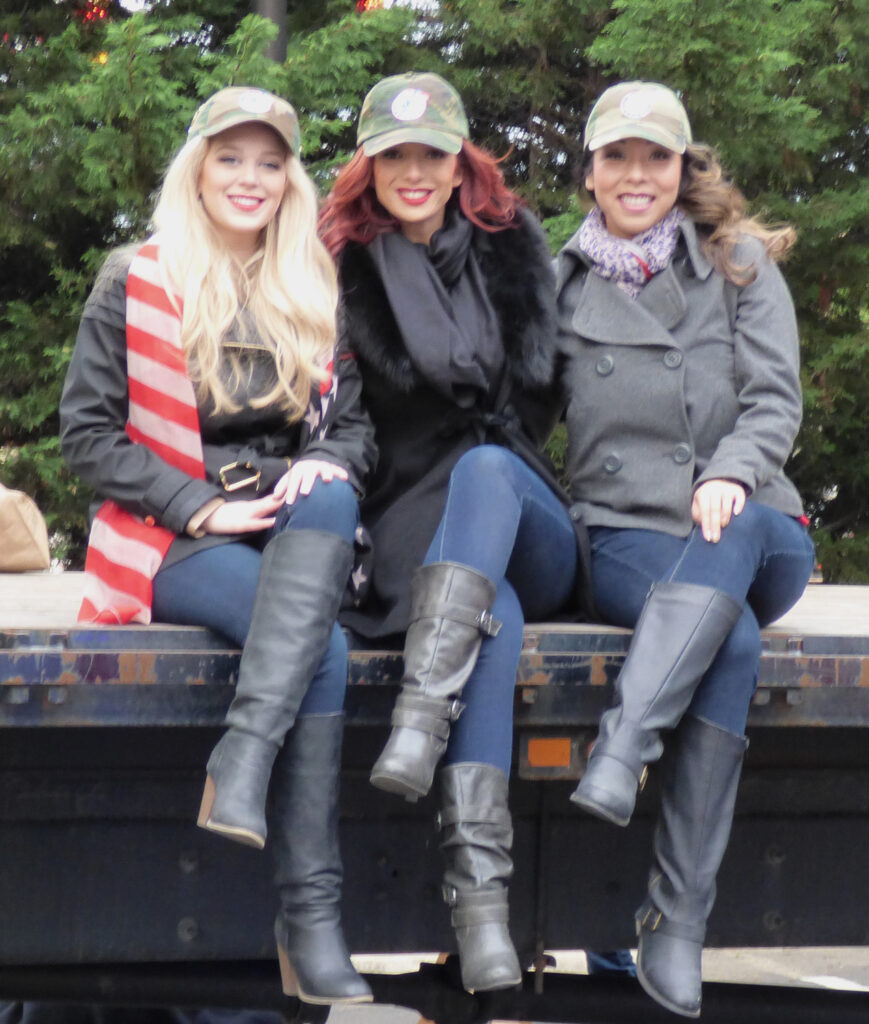 Presented by Capital One Bank, Face of America is supported through sponsorship from American Portfolios Financial Services, Booz Allen Hamilton, Benson Botsford LLC, Brioni, Devens Recycling Center, Freshbikes, Penske Truck Rental, Sila Solutions Group, SUBWAY of the Walter Reed National Military Medical Center, The Melting Pot of Wilmington DE, Three Wire Systems, Vedder Price, and Veteran Corps of America.
About The American Bombshells®
American Bombshells Entertainment, Inc., is a 501(c)3 charity entertainment organization with the mission to provide entertainment to our wounded and disabled veterans along with our troops and patriotic American citizens. We are a civilian organization supported solely by the generosity of individuals, corporations, and sponsorships. Our fundraising shows are dedicated to those who continue to battle for recovery, recuperation, and reintegration. We entertain and travel based on donations and sponsorships to provide support and entertainment to our heroes in hospitals, rehab centers, and anywhere else they may reside. Our heroes should know that they are never forgotten, and that America is eternally grateful for their sacrifices. The mission of this organization is completely dedicated to uplifting spirits in a show of gratitude. If you wish to be part of the American Bombshells family and share in doing something special for our heroes, please feel free to inquire about our sponsorship programs. Contact [email protected] for booking information.