By Richard Rhinehart
Holbrook, New York, March 7, 2016 – Through the dedicated efforts of volunteer motorcyclists such as New York's George Elkin, national non-profit World T.E.A.M. Sports' Face of America bicycle and hand cycle ride to Gettysburg this April 23-24 will be safer for the more than 600 participants from across the country.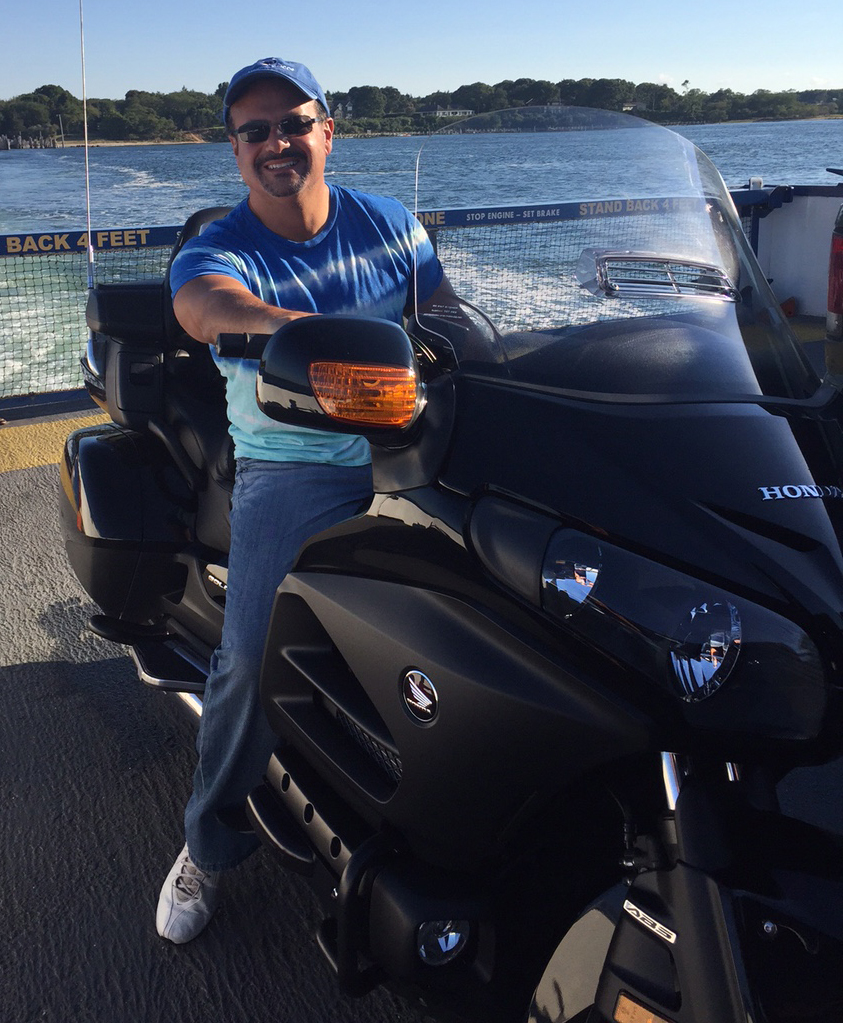 As a member of the event's practiced moto crew, Elkin rides his 2014 Honda Goldwing along and in front of the moving group of bicyclists, temporary closing intersections to cross-traffic and watching for the safety of all participants. With two dozen or more active moto crew members, the team coordinates their actions to avoid any difficulties with motor vehicles.
"The moto crew meets before each day of the Face of America ride to go over the route and highlight key intersections that are particularly busy and dangerous," explained Elkin. "Some intersections may require three or four of us to ensure we can safely control traffic to allow for the safe passage of all of the athletes."
A Senior Managing Director with Long Island's American Portfolios Financial Services, Elkin will be participating in his eighth year as a moto crew member at Face of America. A colleague of World T.E.A.M. Sports' Vice Chairman Lon Dolber since 1993, Elkin was encouraged to apply to the Face of America in 2009.
In communication with moto team leader Herb Manell, Elkin recalls he was asked a series of detailed questions to determine whether he would be a suitable member of the coordinated team. Satisfied with Elkin's answers and his experience in riding a motorcycle, Manell invited him to ride. "I've been honored to participate every year since."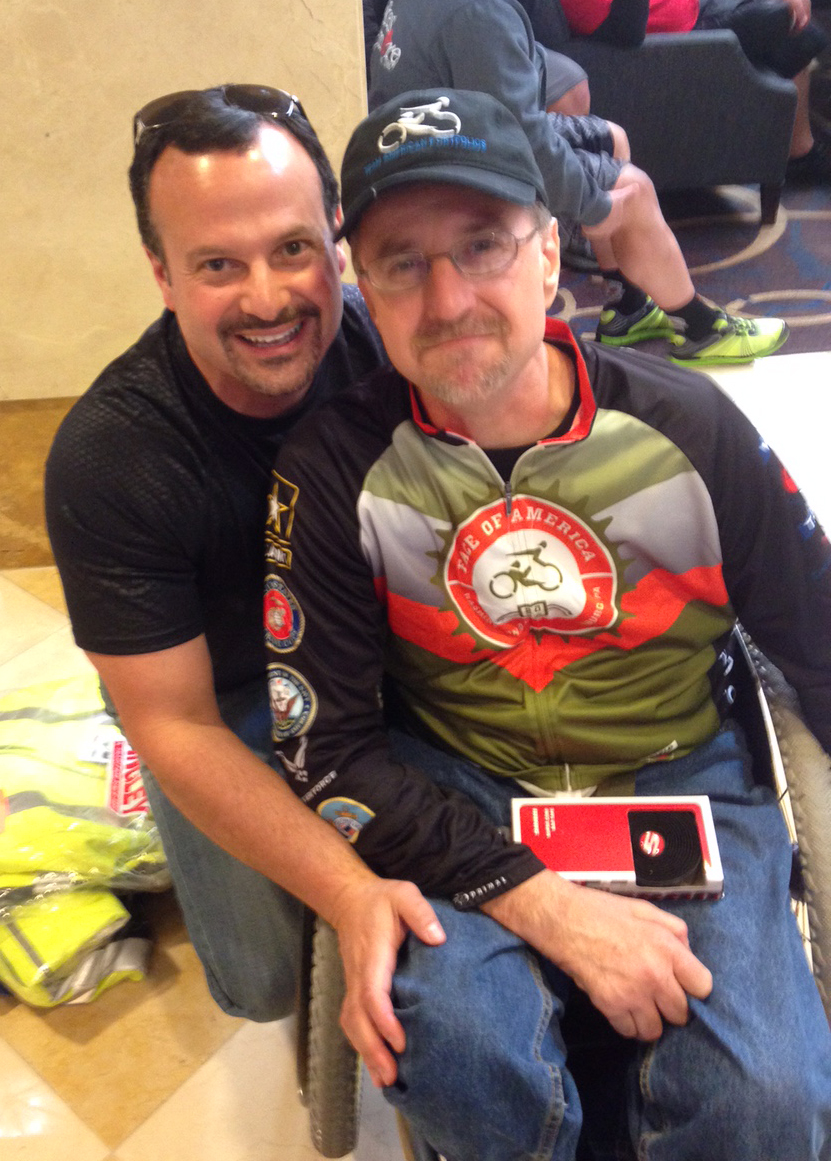 Since joining the crew, Elkin was joined by other American Portfolios colleagues, including Mark Johnson, Gerry Gibbons and Tony Tripi. "We are a committed group," said Elkin.
Like many of the volunteers for the annual ride honoring military veterans who were injured or disabled while in service to their country, Elkin is inspired by the riders who pedal the 110 miles to Gettysburg. "Every year, Face of America leaves me with such a warm feeling of gratitude toward our servicemen and women," he said. "Watching the athletes push through the ride at times in very trying conditions is just simply inspiring. The courage, the drive, the persistence to keep going lifts my spirits every year."
"One of the things that always has a lasting impact on me is the spirit the athletes show to push on. As I am guarding my intersection and cheering them on, thanking them for their service, they are thanking me for volunteering."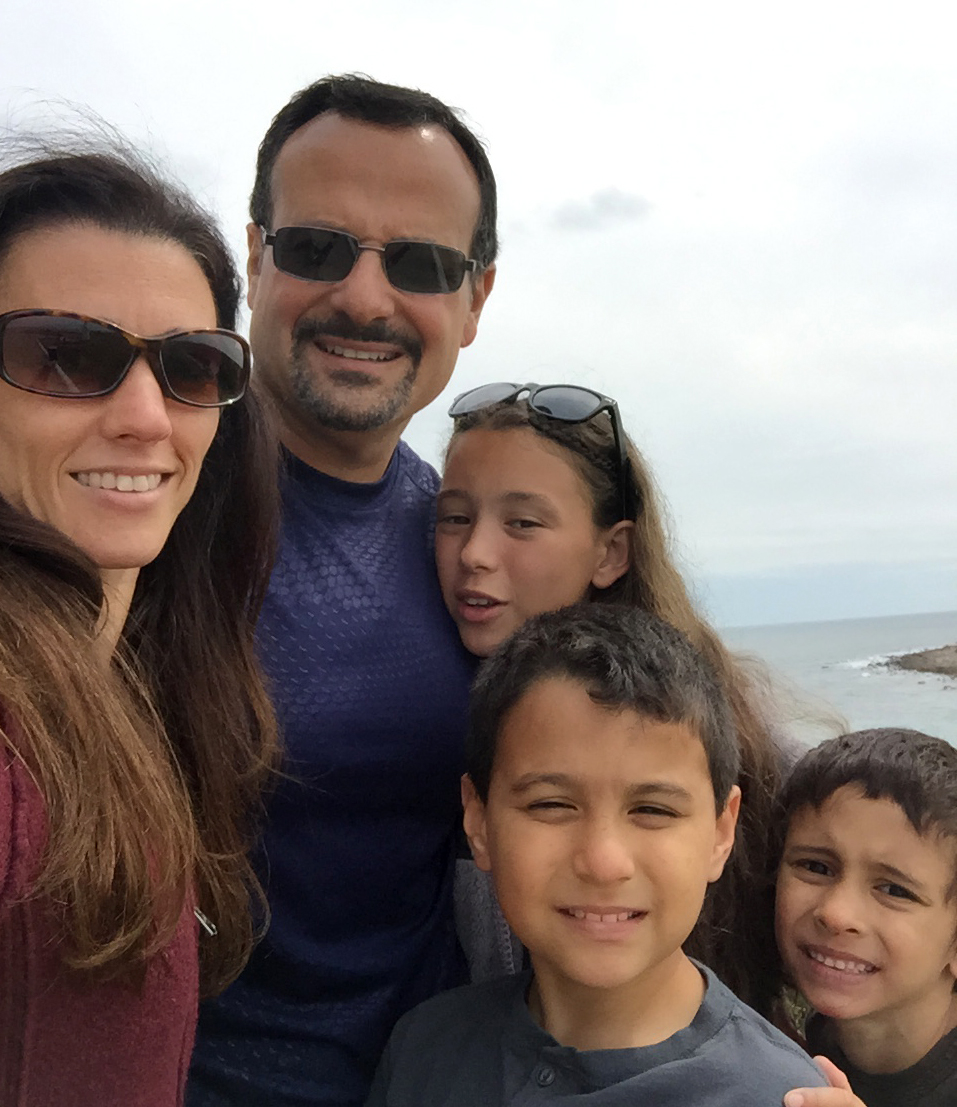 Born and raised on Long Island, Elkin is a Hofstra University graduate who is engaged to be married this June in Grand Cayman. Though he has been busy with preparations for his upcoming marriage, he also has been actively fundraising in support of the Face of America. By early March, he had raised more than $3,500 through the support of his clients. "The response has been overwhelming," Elkin reported.
With routes from Arlington, Virginia and Valley Forge, Pennsylvania this April, the Face of America will depend even more on the skills and knowledge of the moto crews. "The moto crew works very diligently to help ensure a safe ride for all," said Elkin.
"We are proud to have him participate on the motorcycle safety crew again this year," said Manell of his moto colleague. "George has selflessly volunteered his time and energy to ensure that the ride participants enjoy a safe route, no matter the weather or traffic conditions. He has repeatedly placed himself in harm's way at key intersections along the route in order to ensure the safe passage of the ride participants, both able bodied and injured."
Presented by Capital One Bank, Face of America is supported through sponsorship from American Portfolios Financial Services, Booz Allen Hamilton, Benson Botsford LLC, Brioni, Devens Recycling Center, Freshbikes, Penske Truck Rental, Sila Solutions Group, SUBWAY of the Walter Reed National Military Medical Center, The Melting Pot of Wilmington DE, Three Wire Systems, Vedder Price, and Veteran Corps of America. Additional sponsorship support is forthcoming.