By Richard Rhinehart
Holbrook, New York, February 26, 2016 – Seeking to create a unique and effective fundraiser for national non-profit World T.E.A.M. Sports' Face of America bicycle ride honoring injured veterans, two employees of Long Island, New York independent broker/dealer American Portfolios Financial Services turned to laughter.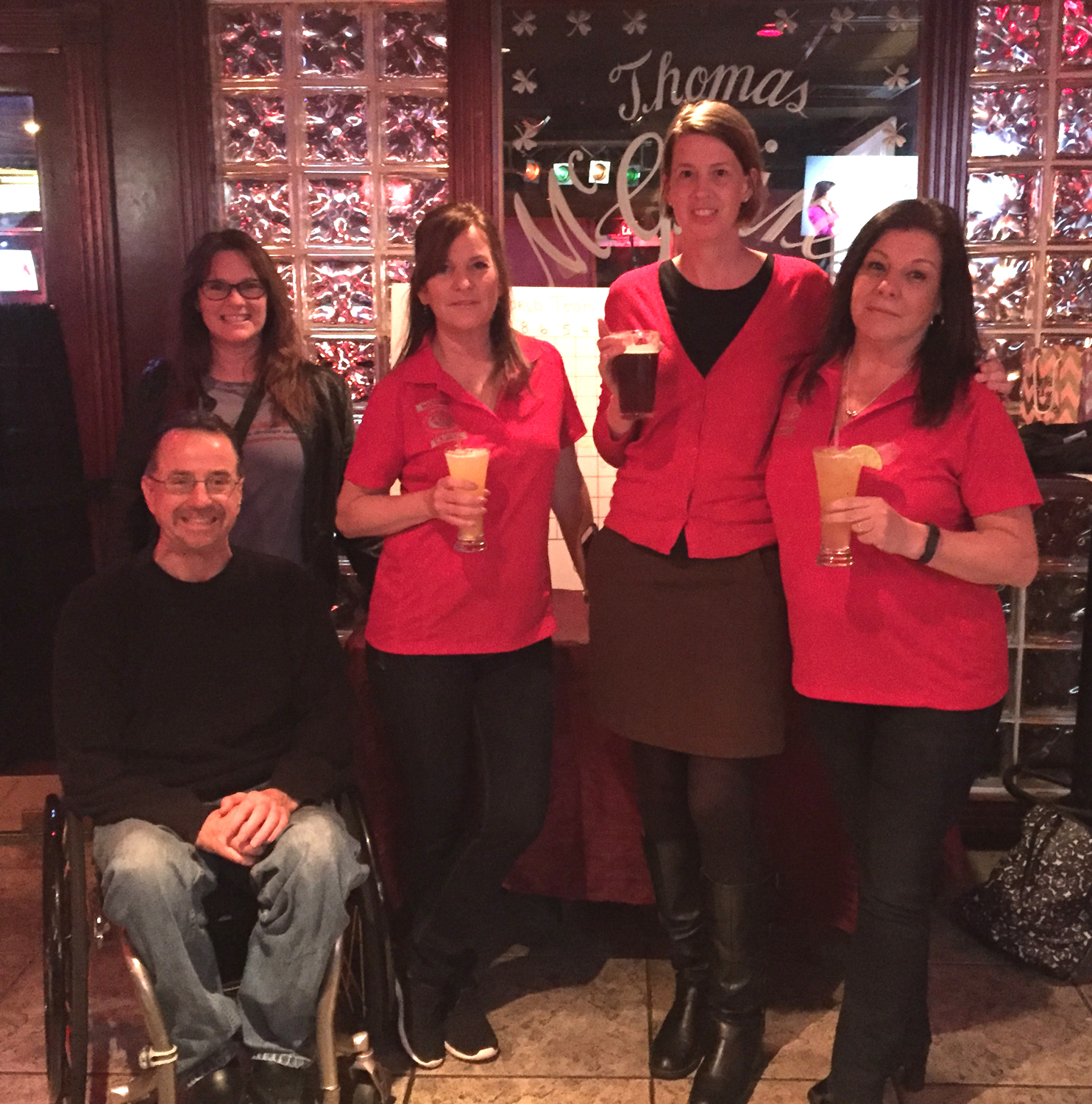 With nearly 70 disabled and able-bodied American Portfolios employees riding in the 110-mile two-day journey from the Pentagon in Arlington, Virginia to the Civil War battlefields of Gettysburg, Pennsylvania, staff members Sandra White and MaryAnn Rosolino wanted to build an appealing event that would effectively help the team meet their fundraising goal. "MaryAnn and I are always looking for different ways to raise money," said White. "We had been to a couple of comedy shows and decided this would be great for us."
Working with Governor's Comedy Club @ McGuire's in Bohemia, New York, White and Rosolino found the management was helpful in creating the February 24 fundraising event. "McGuire's has been very good to us and they are really great people to work with," reported White.
The mother of a Marine who served in Iraq, White felt a need to volunteer as a representative of American Portfolios. "He was very fortunate he came back healthy and in one piece, while others were not so fortunate. This gives me a sense of giving back to others who need these kinds of activities and events to participate in."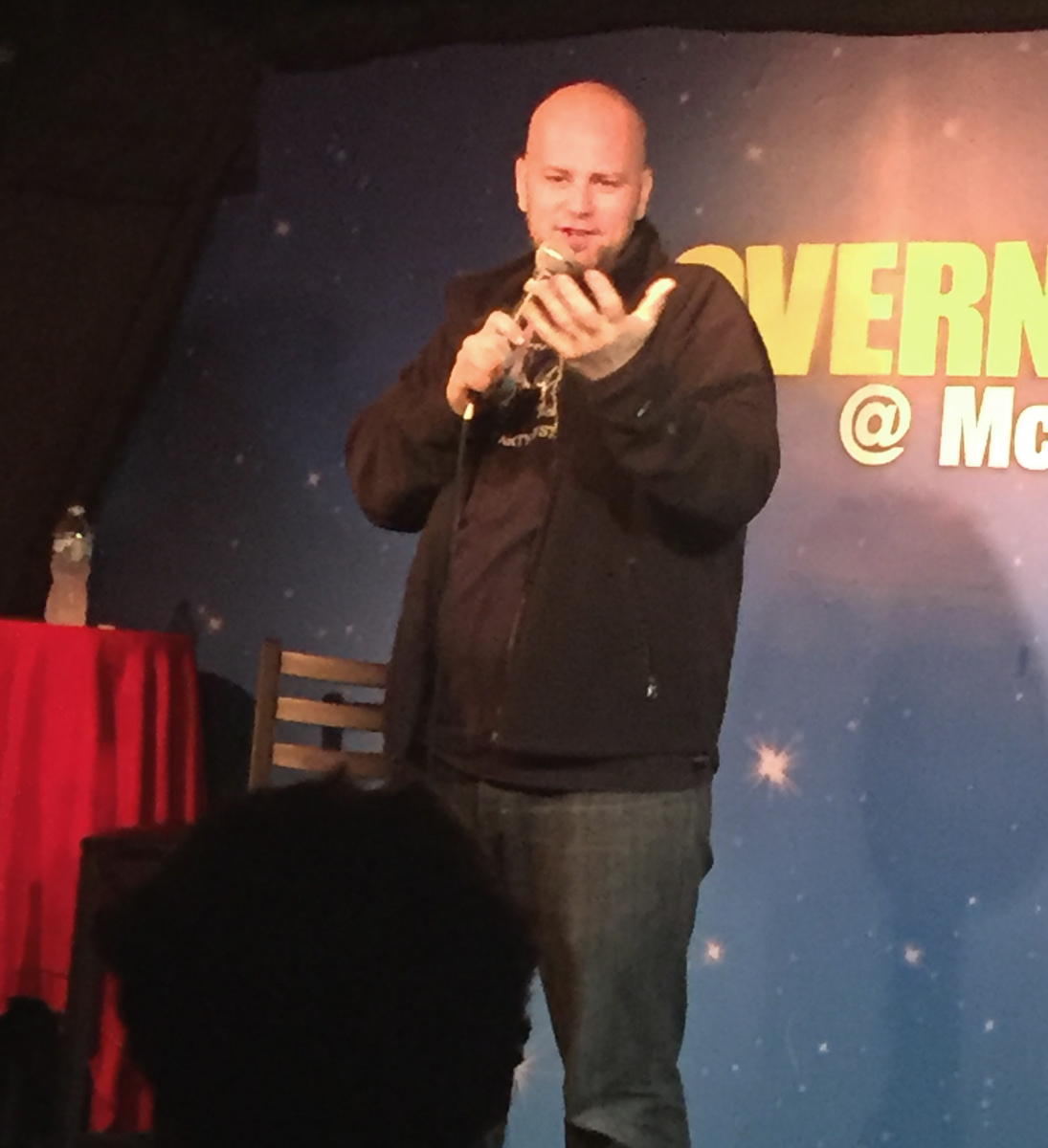 White has volunteered annually since 2010 for World T.E.A.M. Sports' Adventure Team Challenge New York. She also volunteered for the 2012 Sea to Shining Sea cross-country ride, the 2014 CanAm Veterans' Challenge, and the 2015 Adventure Team Challenge North Carolina. Although she enjoys working with older disabled and able-bodied athletes, her favorite is the New York event at Frost Valley. "The look of excitement on the kids' faces is one that I will never forget," she said. "Meeting the incredible parents of these athletes and coming away with some really good friends" provides her with a sense she is helping change lives.
For the 2016 American Portfolios Comedy Fundraiser, White and Rosolino wanted this year's event to be memorable. "This was our sixth comedy show and each year it gets bigger and better," said White.
The evening fundraiser at McGuire's featured comedians Ryan Brook, Rob Colletti, Lori Palminteri, Tim Gage and John Ziegler. Hosted by John Trueson, the program attracted a full house. "It was a lot of fun," said Trueson.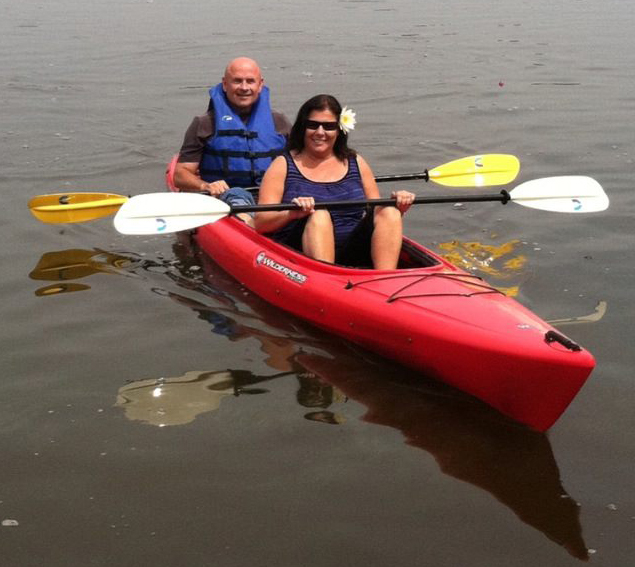 Adding an innovative "Face of America Comedy Bowl" for American Portfolios staff members and a bicycle raffle for a Sea Wind Beach Bike, donated by Ray Mulligan and Emerald Document Imaging, this year's event was particularly effective. "The comedy show fundraiser with bike raffle and Comedy Bowl board took in $7,775.00," said Rosolino. "After expenses, the profit and donation is $7,585.00. That amount is the highest to date."
American Portfolio's business partners helped make the evening a success, Rosolino reported. Partners included Crump Life Insurance Services, Hilton Capital Management, Gerstein Fisher, John Hancock Investments, Congress Asset Management, Nationwide, and Putnam Investments.
With years of experience in creating successful fundraisers for World T.E.A.M. Sports, White and Rosolino believe success is attainable when you determine a plan of action. "It's just a matter of deciding on what you plan on doing," White said.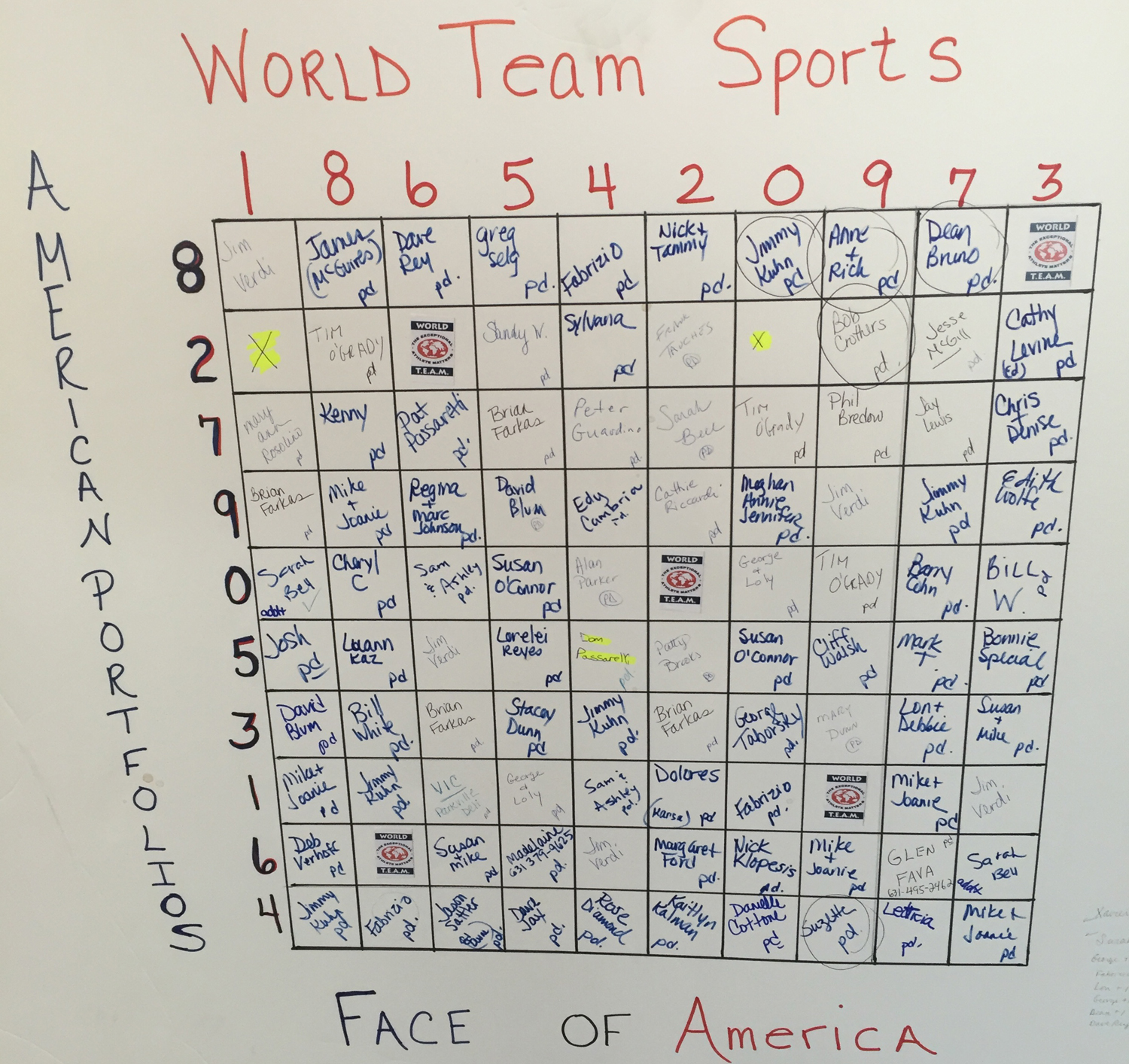 Presented by Capital One Bank, Face of America is supported through sponsorship from American Portfolios Financial Services, Booz Allen Hamilton, Benson Botsford LLC, Brioni, Devens Recycling Center, Freshbikes, Penske Truck Rental, Sila Solutions Group, SUBWAY of the Walter Reed National Military Medical Center, Three Wire Systems, Vedder Price, and Veteran Corps of America. Additional sponsorship support is forthcoming.
About American Portfolios
Headquartered in Holbrook, N.Y., APFS is a full-service, independent broker/dealer and member firm of FINRA and SIPC, offering a complete range of financial services, including personal financial and retirement planning, securities trading, mutual funds, access to investment research, long-term care planning, insurance products and tax-free investing. Fee-based asset management is offered through its sister subsidiary, American Portfolios Advisors, Inc., (APA), an SEC Registered Investment Advisor. Both entities, along with technology division American Outsources, LLC (AO,) collectively reside under the legal entity American Portfolios Holdings, Inc. (APH). Full-service securities brokerage is available through a clearing firm relationship with Pershing, LLC, a BNY Mellon firm, the securities of which are held on a fully disclosed basis. The company currently serves 806 independent investment professionals located in 367 branch locations throughout the nation, and was named Broker-Dealer of the Year (Division III) by Investment Advisor magazine in 2015.
Note: Team captains interested in creating fundraisers in support of their participation in the Face of America from World T.E.A.M. Sports are encouraged to contact Sarah Bell for additional information and examples.