By Richard Rhinehart
Holbrook, New York, February 25, 2016 – Veteran Corps of America, the O'Fallon, Illinois veteran-owned and managed federal contractor, announced today their support for national non-profit World T.E.A.M. Sports' April 22-24 Face of America bicycle and hand cycle ride.
Challenging more than 600 disabled and able-bodied riders on 110 and 120 mile routes from Arlington, Virginia and Valley Forge, Pennsylvania, the two day journey to historic Gettysburg honors military veterans who have sacrificed much in their duty to their country.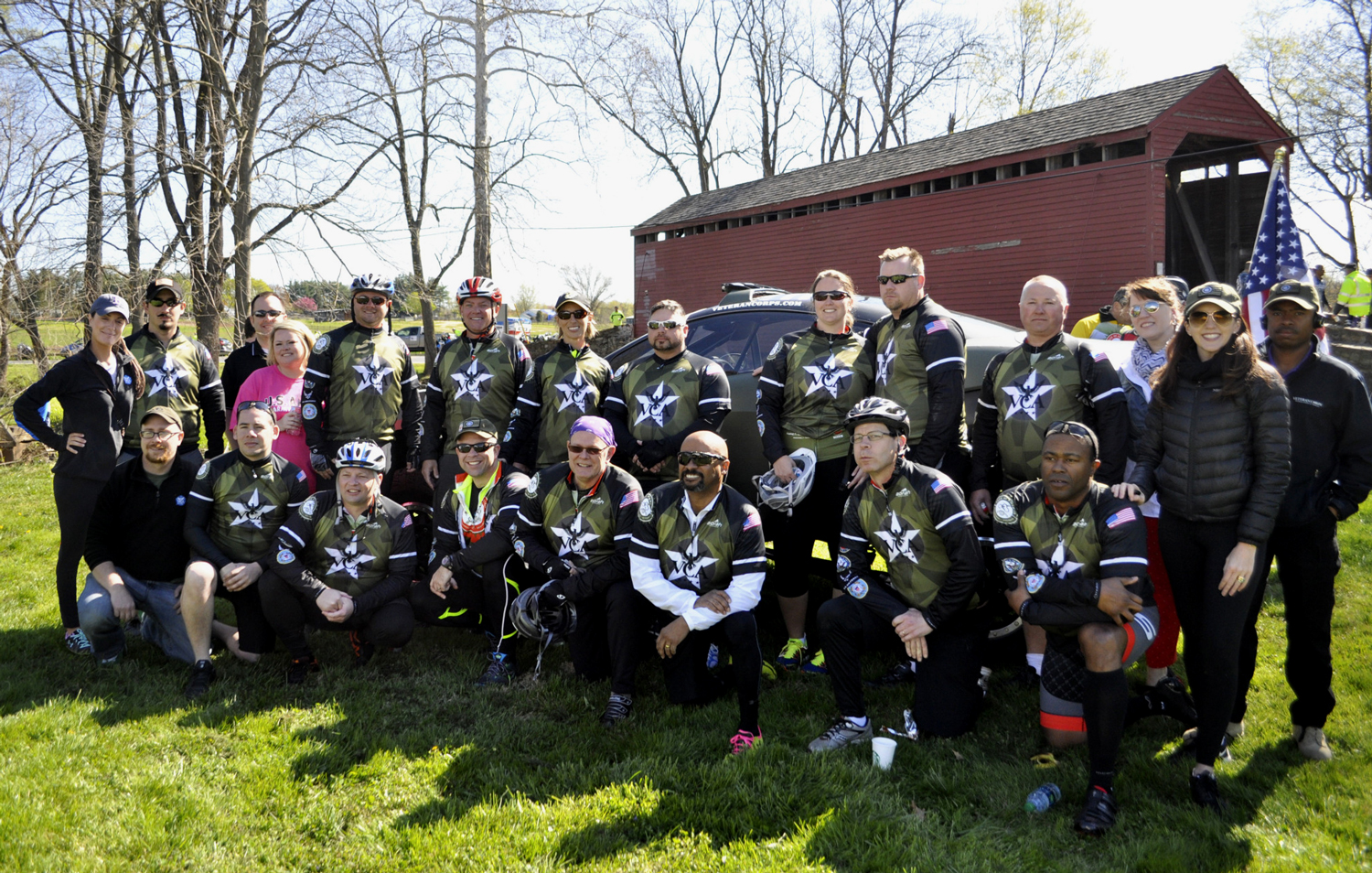 "World T.E.A.M. Sports is proud to welcome Veteran Corps of America back as a supporter of this year's Face of America bike ride," said Van Brinson, a Marine veteran who serves as President and CEO of the organization. "Dedicated sponsors, such as Veteran Corps, are crucial to our ability to 'Change Lives through Sports' and we appreciate their continued support."
As a part of a corporate commitment to provide no less than $1 million in funding to veteran support organizations by 2017, Veteran Corps is not only providing financial support to World T.E.A.M. Sports to host the Face of America, but also is encouraging employees to participate. Veteran Corps has fielded a team in the ride since 2012.
"The Face of America event is organized so that riders of all experience and capability can achieve something inspirational. As a stronger rider, the biggest reward for me is helping others have a good time and feel good about whatever they achieve," said US Navy veteran Michael Kiess, Director of Quality Assurance. "It feels great to honor all who serve as we circle Arlington cemetery and the Gettysburg battlefields. I am grateful for all the folks who come out of their homes to recognize and encourage us as we pass."
When Bill and John Wheeler founded Veteran Corps in 2005, they wanted to become something more than just another government contractor. Instead, they recognized their family's military heritage and supported men and women who have sacrificed much in support of the United States. Today, Veteran Corps' ongoing efforts to hire veterans, contribute time, and to provide funds to national and local organizations supportive of veterans and their families helps define the company.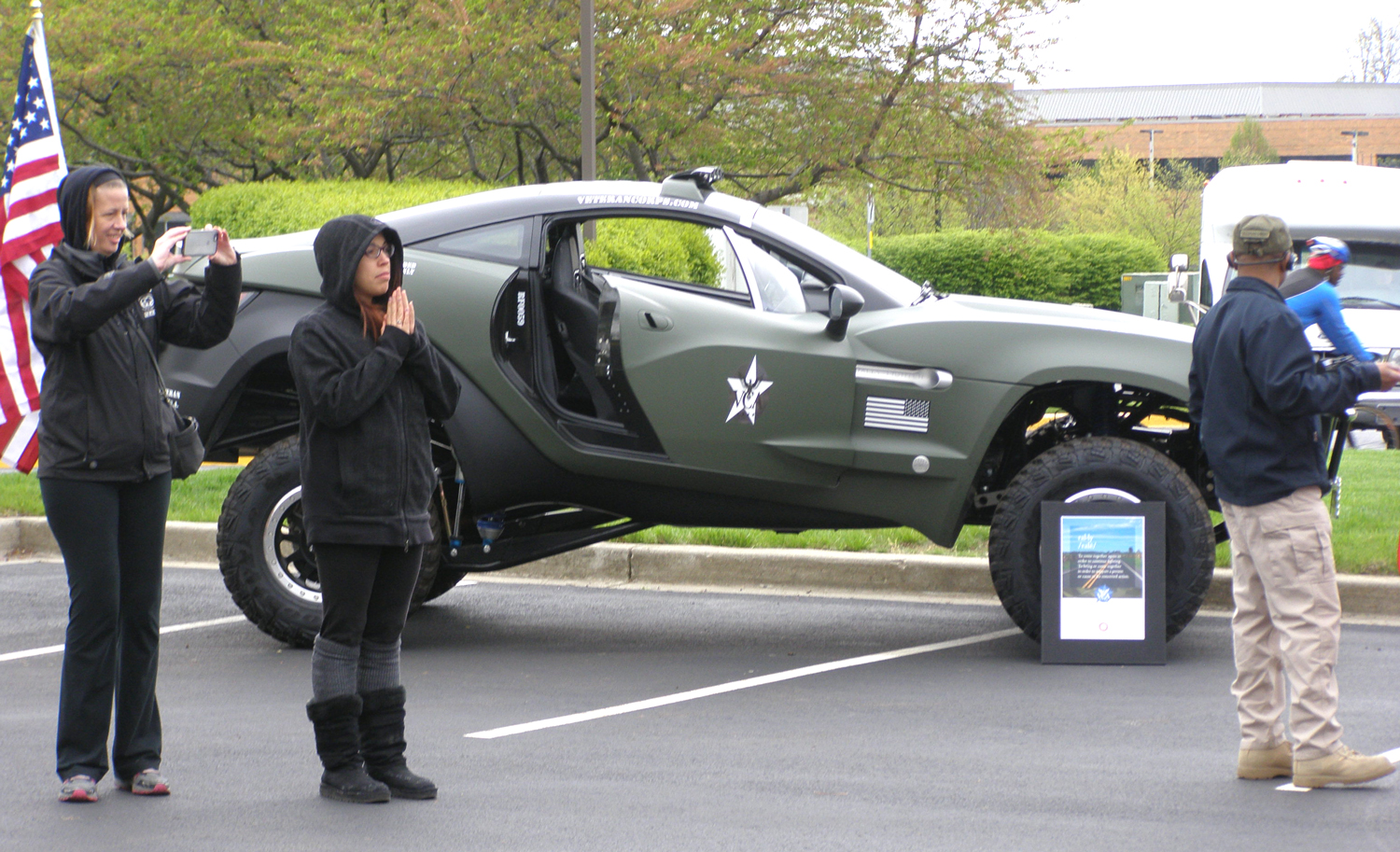 "The Face of America event is inspirational and rewarding on many levels. The main message is about giving back to those who served and in many cases were injured doing so. Face of America does an outstanding job raising awareness on what these inspiring individuals had to endure and overcome," said Seth Chouinard, a CBRNE Subject Matter Expert for Veteran Corps.
Veteran Corps' Director of Human Resources and Administration Thomas Mitchell is an Air Force veteran with combat tours to Iraq and to Afghanistan who rides Face of America. "The ride can be demanding, but the hardest part for me is knowing first hand, not all riders participating have visible wounds. When I help a physically-challenged rider, people recognize the obvious – able-bodied rider helping a disabled rider. What they don't see are other less outward benefits like connecting America's veterans to each other and their community through physically challenging events."
Keiss finds the Face of America to be inspiring. "The best part for me is getting to know all of those people who are riding next to you. Seeing the support from the community and the level of dedication added by the support staff is humbling and often emotional."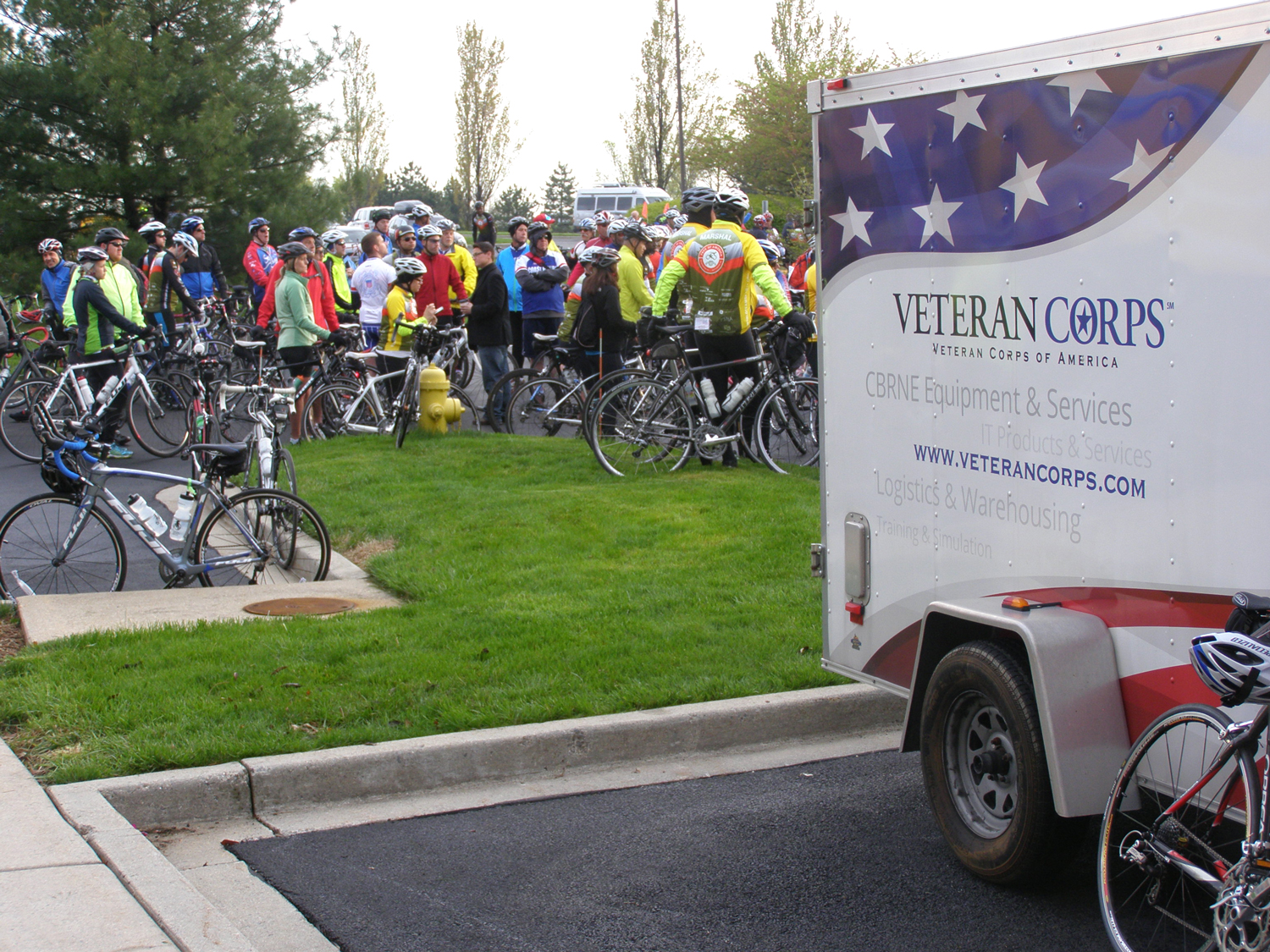 In 2015, Veteran Corps brought their rally car to Face of America, providing participants the opportunity to examine this unique vehicle. "We look forward to seeing what they have in store for us this year," said Brinson.
Presented by Capital One Bank, Face of America is supported through sponsorship from American Portfolios Financial Services, Booz Allen Hamilton, Benson Botsford LLC, Brioni, Devens Recycling Center, Freshbikes, Penske Truck Rental, Sila Solutions Group, SUBWAY of the Walter Reed National Military Medical Center, Three Wire Systems, Vedder Price, and Veteran Corps of America. Additional sponsorship support is forthcoming.
About Veteran Corps of America
The Veteran Corps of America (VCA) is an industry leader in providing the full spectrum of Chemical, Biological, Radiological, Nuclear and Explosive (CBRNE) products and services; logistics and warehousing; IT products and solutions; training and simulation; and strategic program management. VCA's mission is to offer exceptional services to our clients that consistently exceed customer satisfaction. We achieve this through responsive, intelligent, proactive, customer-focused support in all of our partnerships. As a Service-Disabled Veteran-Owned Small Business (SDVOSB), we are committed to supporting veterans and their family members through veteran advocacy and support. VCA was founded on a family military legacy, inspired by six-year Chairman of the Joint Chiefs of Staff (1964-1970), General Earle G. Wheeler. Today, three-fourths of VCA employees are decorated military veterans or immediate family members of those who have served in the U.S. Army, Navy, Air Force and Marine Corps. "We are Veteran Enabled!" is more than a company motto, it guides us in our daily approach and work ethic. We are proud to support organizations that value the ongoing service and sacrifice of military veterans and their families.