By Richard Rhinehart
Bethesda, Maryland, March 17, 2016 – Each day, SUBWAY of the Walter Reed National Military Medical Center provides meals for patients, staff and visitors to the nation's medical center. This April 23, SUBWAY team members will prepare 750 sandwiches for athletes in national non-profit World T.E.A.M. Sports' Face of America bicycle and hand cycle ride from the Pentagon in Arlington, Virginia to the historic battlefields of Gettysburg, Pennsylvania.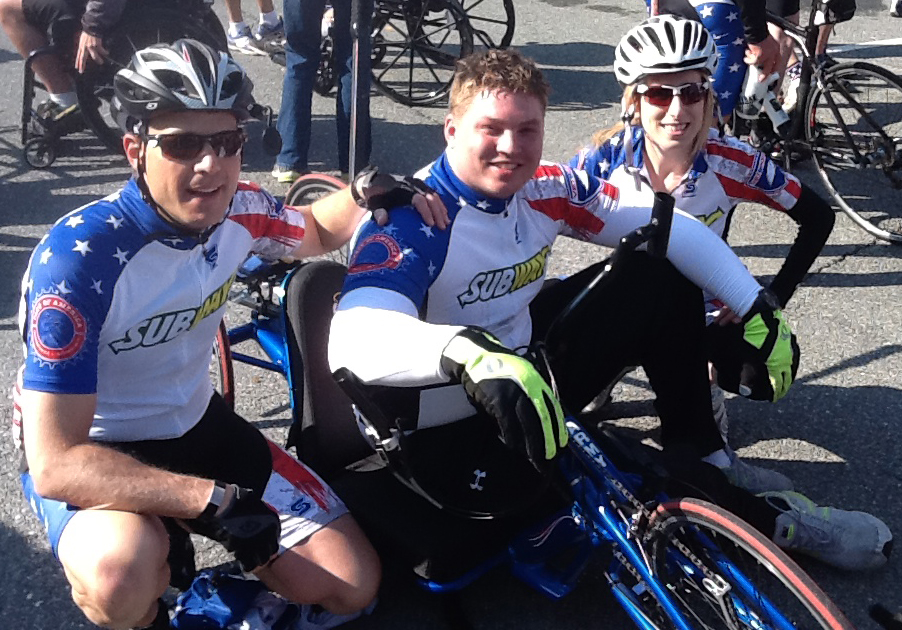 Delivered to the Upper Montgomery County Volunteer Fire Department in Beallsville, Maryland, the sandwiches, chips and cookies will provide a nutritious lunch for the hungry disabled military veterans, retired military, active-duty military and civilians. More than 600 riders and event staff members are anticipated to arrive in Beallsville, following 36 miles of riding that morning.
"We are very grateful to our military men and woman for their service," said Lauren Eden, Director of Business Development for the PBE Group, a family-owned restaurant group which is celebrating 20 years of service in 2016. "We really want to support those who have sacrificed for the safety of our country. As a very active family, we believe in the physical and mental healing effects of sports. Face of America was the perfect opportunity for us to get involved."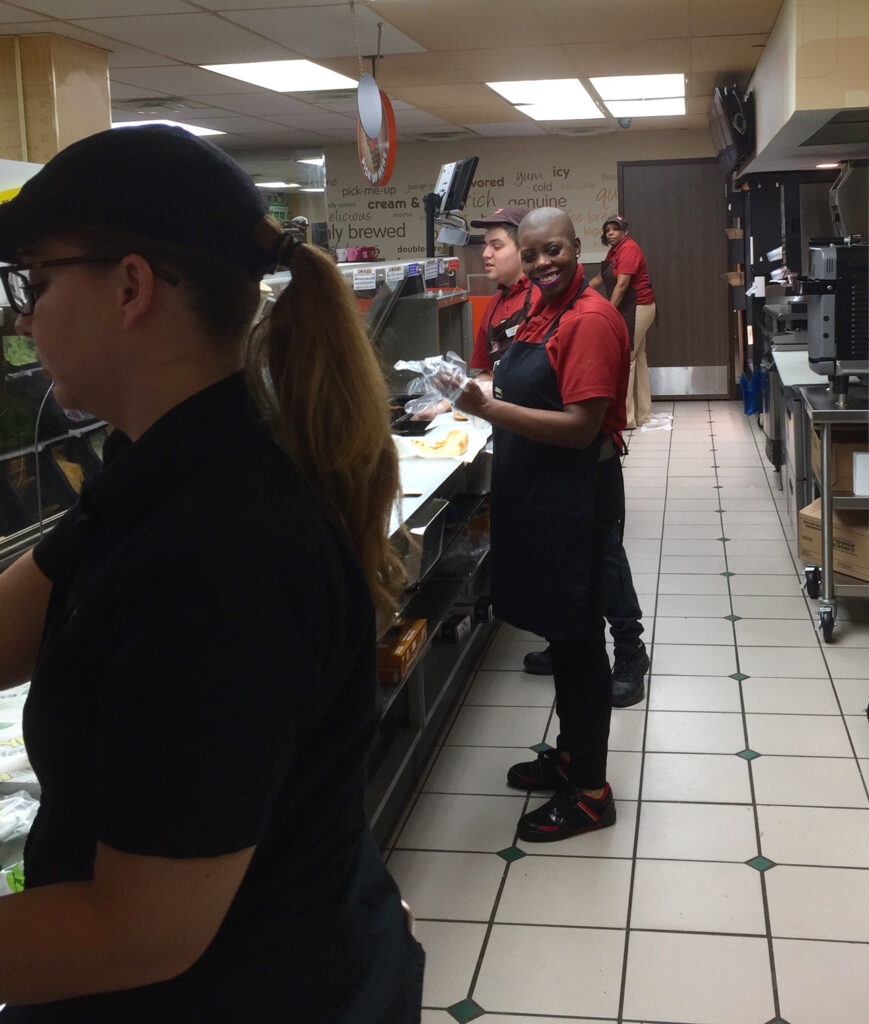 Following contact with a Face of America team captain in early 2012, the PBE Group has been providing at no cost SUBWAY meals to Face of America riders. Ride participants come from across the United States, Puerto Rico, Canada, Western Europe and Australia.
Eden explained it takes ten staff members four hours to create and package the five varieties of submarine sandwiches. It's a big order for the team at the Walter Reed National Military Medical Center, but according to Eden, worth the effort to recognize the sacrifices and commitment by military veterans.
A frequent Face of America participant, Eden recalled her first ride into Gettysburg in 2012. A figure skater for 18 years, the 110 miles from Arlington was her first – and longest – bicycle ride. "I was hot, tired, and wasn't sure I was going to make it – I did!" she recalled. "I was so inspired by the other athletes; that is what got me through. There was so much comradery and energy."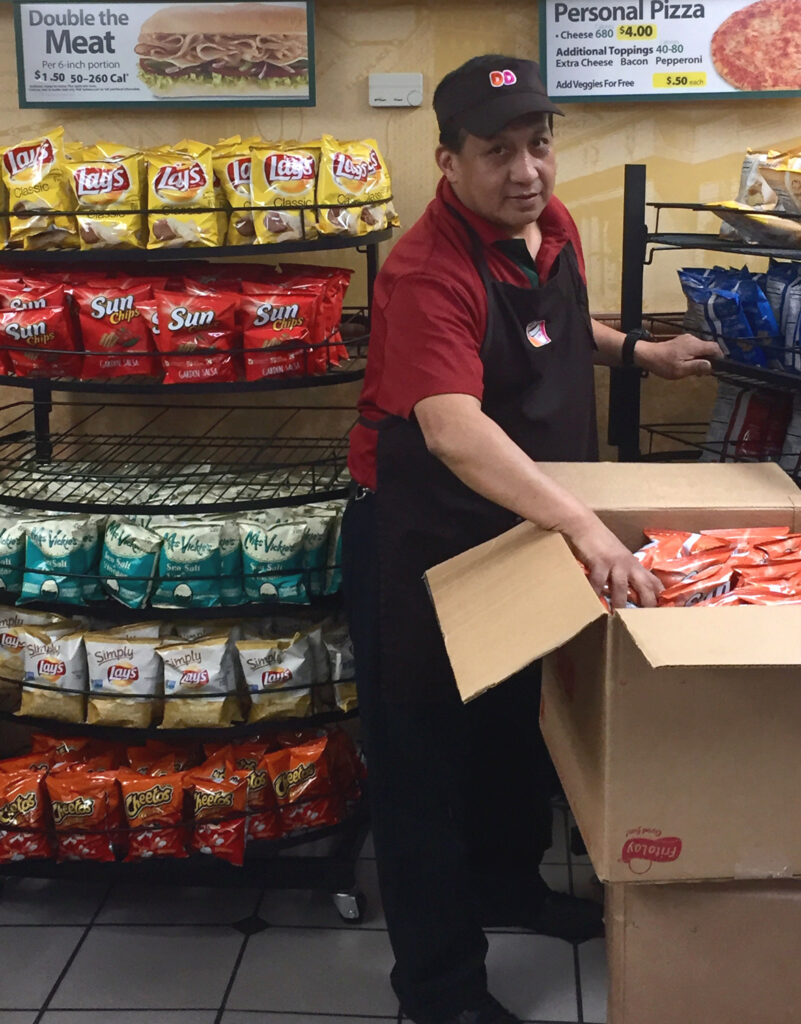 This April, approximately 160 injured military veterans from all service branches will ride the classic route from Arlington, along with a new route from Valley Forge, Pennsylvania. Participating veterans include athletes with amputations, paralysis, Post-Traumatic Stress, blindness, deafness and Traumatic Brain injuries.
Presented by Capital One Bank, Face of America is supported through sponsorship from American Portfolios Financial Services, Booz Allen Hamilton, Benson Botsford LLC, Brioni, Devens Recycling Center, Freshbikes, Penske Truck Rental, Sila Solutions Group, SUBWAY of the Walter Reed National Military Medical Center, The Melting Pot of Wilmington DE, Three Wire Systems, Vedder Price, and Veteran Corps of America.
About SUBWAY® of the Walter Reed National Military Medical Center
With a mixture of fresh ingredients, a whole lot of customer service, and a dash of innovation, the SUBWAY® brand continues to be the leader of providing nutritious and delicious sandwiches the whole family will love. SUBWAY® of the Walter Reed National Military Medical Center is committed to providing a wide range of great tasting, healthier food choices while reducing our environmental footprint and creating a positive influence in the communities we serve. We know that it takes more than just good food to nourish a strong people and build a vibrant community. It starts with taking care of people, the heart and soul of the SUBWAY® experience. We value the cultural richness and breadth of ideas resulting from the diversity that is fostered in who we are and what we do. We are dedicated to building strong business relationships through open communication, respect and with each other as well as by serving our customers and our neighborhoods; much like we do within our own families. We draw on the strong entrepreneurial spirit and passion that exists throughout our organization to help shape and grow our business. We strive to and create opportunities for people within the communities in which serve. We continually challenge each other to succeed through teamwork, against shared goals & benchmarks, and to be accountable for our actions. We take great pride in our business and are committed to being good global citizens; to encouraging healthy, active lifestyles and to making a difference where we live and work.