By Richard Rhinehart
Holbrook, New York, September 1, 2016 – National independent advisor Pearl Meyer was welcomed today as a returning sponsor for World T.E.A.M. Sports' Adventure Team Challenge, scheduled for September 23-25 in the high desert near Grand Junction, Colorado.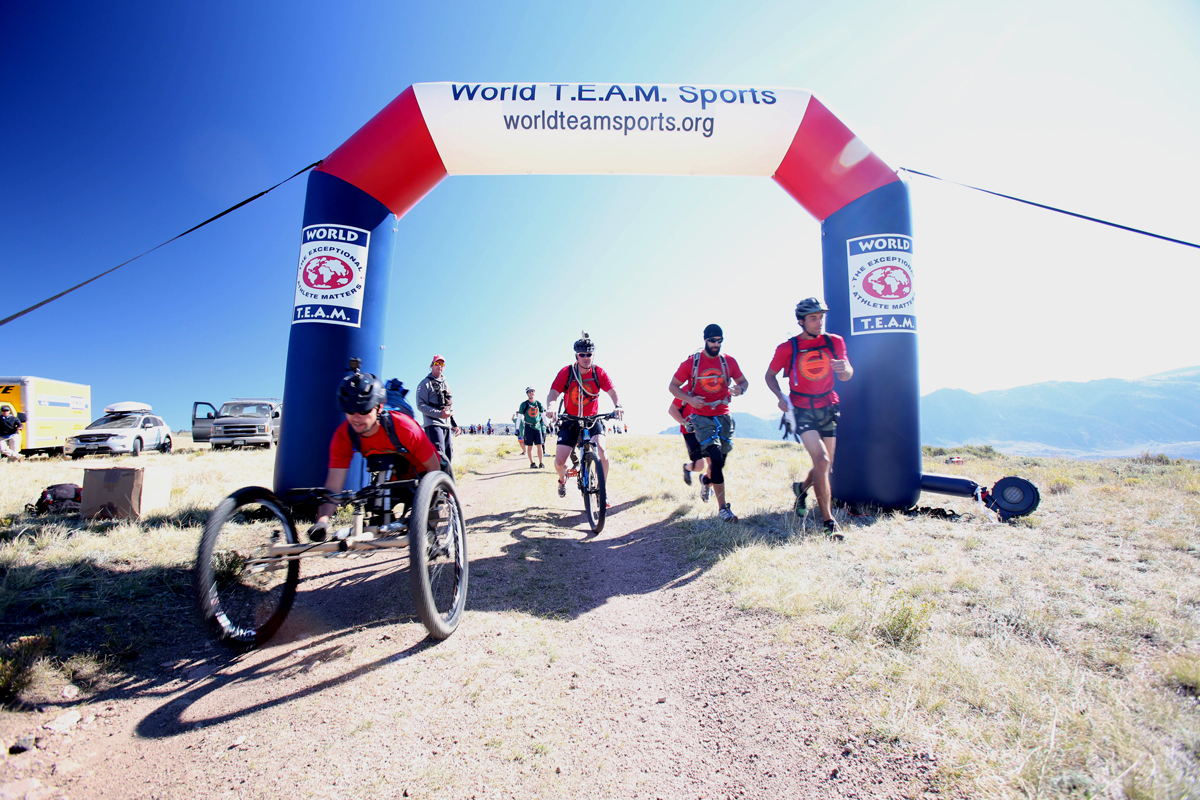 "World T.E.A.M. Sports is proud to welcome Pearl Meyer back to the Adventure Team Challenge Colorado event for their fourth year," said World T.E.A.M. Sports CEO and President Van Brinson. "This event presents every participant with a unique leadership and team building opportunity and I am certain the Pearl Meyer athletes will gain a new perspective from their experiences. We welcome their participation and look forward to partnering with them on future Challenges."
Hosted by the national non-profit organization at Highline Lake State Park and McInnis Canyons National Conservation Area west of Grand Junction, the Challenge brings together teams of five athletes – two being adaptive, one being a wheelchair user – for a weekend of off-road bicycling, river rafting, rock climbing and orienteering. For each participating team, the challenge is not only physical, but in developing cooperative practices that sees each member safely through the three stages and to the finish line.
Michael Enos, Chief People Officer for Pearl Meyer, notes the strong support within the company for the Challenge. "With this being our fourth consecutive Adventure Team Challenge, it is an event that Pearl Meyer tremendously values and we are proud to help sponsor. The experience is life-changing and I can't think of a single event that inspires, builds camaraderie, and pushes participants physically and mentally in the way that the Adventure Team Challenge does."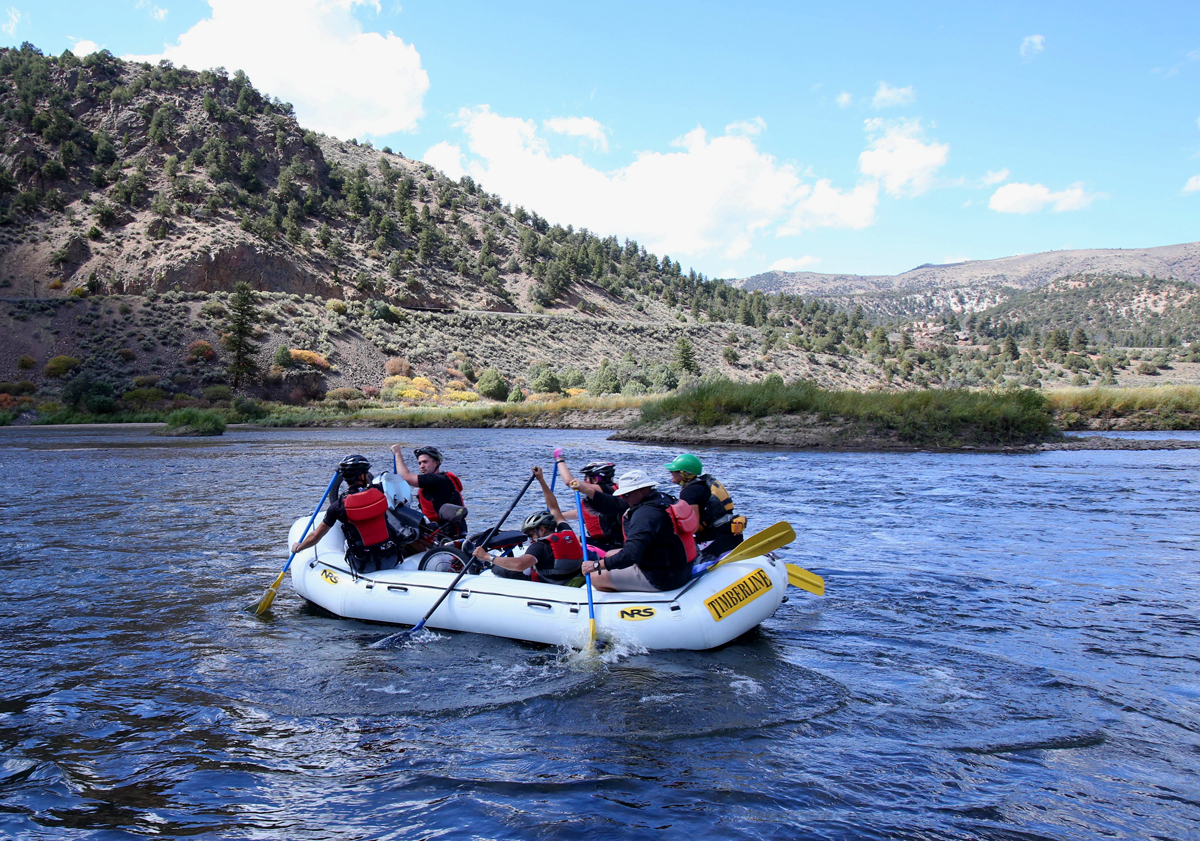 Adaptive athletes in the Challenge include military veterans who have been injured in the line of duty, along with civilians and first-responders who have experienced life-changing accidents or illnesses. Participants have included paraplegics and quadriplegics, amputees, blind and deaf athletes, and athletes living with traumatic brain injuries and post-traumatic stress.
With a mixture of men and women, younger and older athletes, and first-time and returning athletes, the Challenge brings together a diverse group. Though many are experienced in off-road bicycling, water sports and other outdoor activities, some athletes will be riding rafts and orienteering through the desert wilderness for their first time. It is through this diversity that the Challenge gains its strength, as each athlete brings experiences and knowledge that will benefit their colleagues.
The 2016 Adventure Team Challenge from World T.E.A.M. Sports is supported through partnerships from American Portfolios Financial Services, Audubon Orthotic & Prosthetic Services, Devens Recycling Center, Ernst & Young, James Benson, LIM Innovations, Napier Park Global Capital, Pearl Meyer, Penske Truck Rental, Presidential Worldwide Transportation, Rutgers University – Department of Athletics, Sila Solutions Group, and Timberline Tours.
About Pearl Meyer
For 25 years, Pearl Meyer has served as a trusted independent advisor to Boards and their senior management in the areas of compensation governance, strategy and program design. The firm provides comprehensive solutions to complex compensation challenges for multinational companies ranging from the Fortune 500 to not-for-profits as well as emerging high-growth companies. These organizations rely on Pearl Meyer to develop global programs that align rewards with long-term business goals to create value for all stakeholders: shareholders, executives, and employees. Pearl Meyer maintains U.S. offices in New York, Atlanta, Boston, Charlotte, Chicago, Houston, Los Angeles, San Francisco and San Jose, as well as an office in London.