By Richard Rhinehart
Harris, New York, August 16, 2016 – National non-profit World T.E.A.M. Sports' popular Adventure Team Challenge New York returns to Harris and the grounds of The Center for Discovery September 8-9. Bringing together teams of developmentally-disabled athletes and able-bodied coaches, the annual outdoor sporting event features bicycling, water sports, mountain climbing, geocaching, and a multi-activity obstacle course.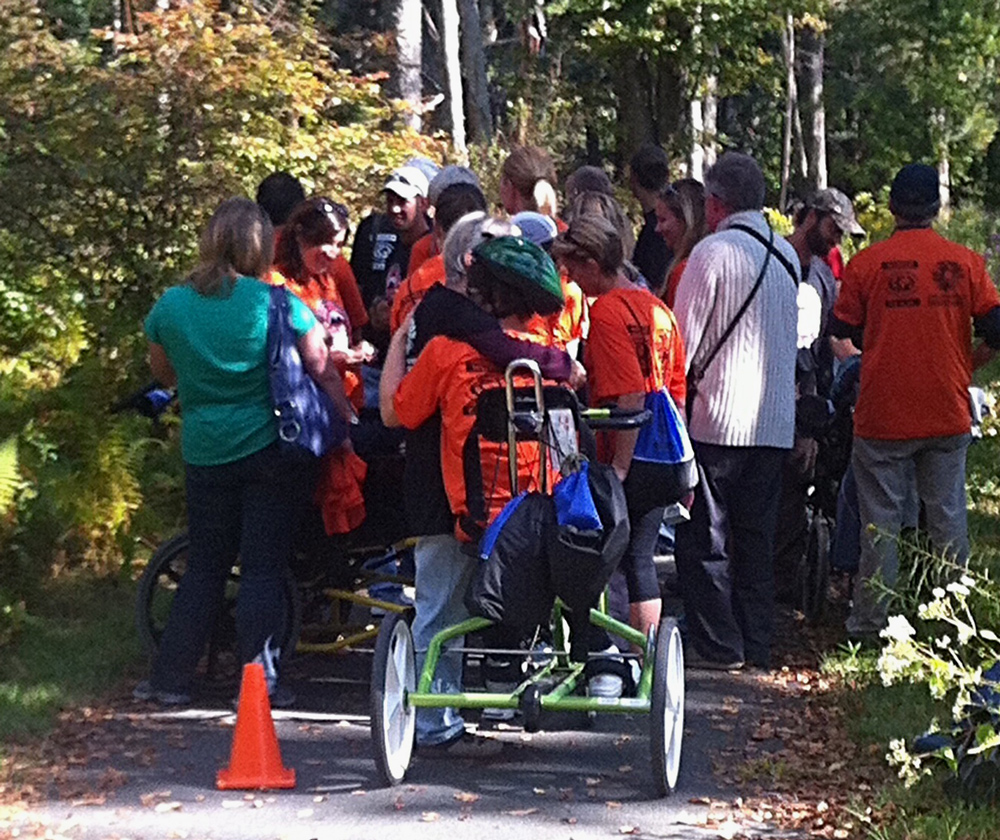 "World T.E.A.M. Sports is proud to once again bring the Adventure Team Challenge back to New York," said Van Brinson, the organization's CEO and President. "This is the seventh year we have held this event and we hope to continue it for many years to come. This event directly impacts the lives of the participants."
With 78 participating athletes and coaches, the 2016 Challenge will include 32 adaptive athletes from the non-profit Center for Discovery's residence homes. Many of these athletes have not previously participated in outdoor sporting activities, so assistance and support from the coaching team will be invaluable. Coaches include staff from The Center for Discovery, employees from the Holbrook, New York American Portfolios Financial Services, and skilled athletes who have participated in other inclusive World T.E.A.M. Sports sporting events.
American Portfolios' Chairman Lon Dolber created the New York event following his participation in World T.E.A.M. Sports' 2008 Real Deal Inclusive Sports Adventure in Colorado's high mountains. In the six years since its inaugural 2010 running, more than 120 developmentally-disabled athletes have participated in New York. While the adaptive athletes greatly benefit from completing the three stages of the Challenge, the coaches also gain an appreciation of the exceptional dedication of the athletes and their drive for success. In addition, the athletes' enthusiasm creates an enjoyable and supportive atmosphere that will be remembered by all participants long after the Challenge is completed.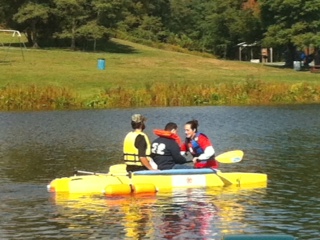 Although most athletes will compete in all stages of the two-day event, this year, four adaptive athletes will concentrate on another goal. In the early morning hours of September 9, they will travel 34 miles northeast into the Catskill Mountains. With support and guidance from coaches, they will set off on foot to gain nearly 1,900 feet in the three mile climb of Slide Mountain, the highest peak in the Catskills with an elevation of 4,190 feet.
For athletes and coaches not climbing Slide Mountain, they travel to The Town of Fallsburg's Morningside Park for the annual Regatta Challenge September 9. Teams will use canoes and paddleboats to complete a water sports stage on Morningside Lake.
In addition to the sporting activities, many athletes will camp the evening of September 8 on the grounds of The Center for Discovery. Participants will enjoy an outdoor dinner hosted by The Carrus Institute and a musical concert before retiring to their tents for the night.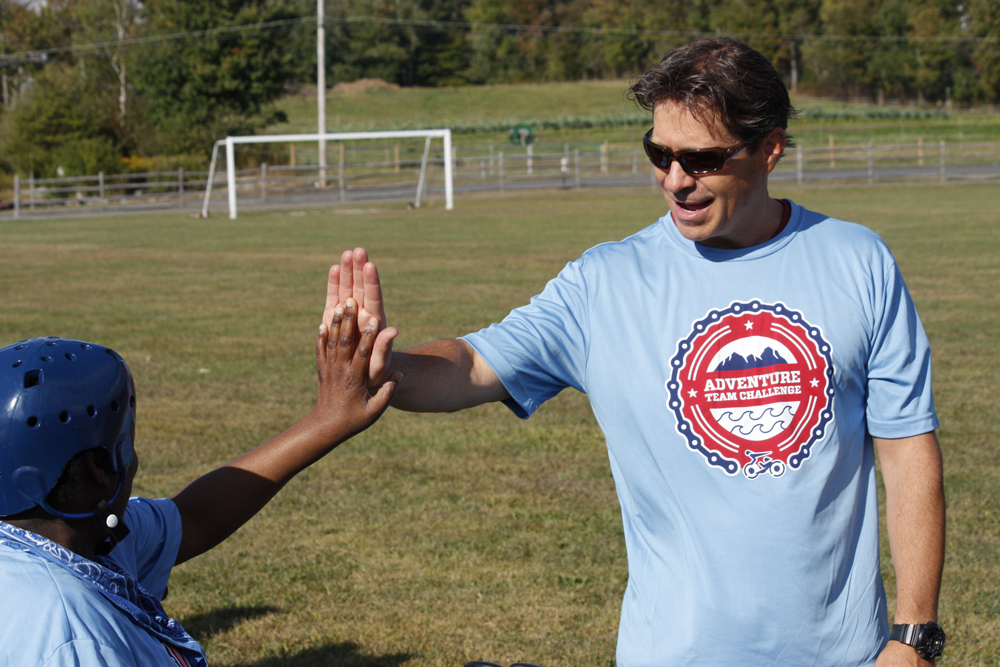 The 2016 Adventure Team Challenge New York is co-directed by Lon Dolber and Richard Humleker, Vice President for Development for The Center for Discovery. American Portfolios' Sandy White and MaryAnn Rosolino are serving as event coordinators. Sponsorship for the Challenge is by American Portfolios Financial Services Inc., a Holbrook, New York independent brokerage and financial service corporation founded in 2001. The event is presented in partnership with The Carrus Institute and The Center for Discovery, a non-profit Harris, New York organization that has provided educational, health, residential and family support for children and adults with severe disabilities for more than 60 years.
About The Center for Discovery
The Center for Discovery is a Harris, New York-based community of care that enables and encourages people with disabilities by attending to all the aspects of a productive, meaningful, and happy life, by creating a model of an inclusive and welcoming place to belong that supports the well-being of all its members, enriches the regional economy, creates valued work opportunities on Main Street and safeguards and enriches the health and well-being of individuals and the land that sustains us.