By Richard Rhinehart
Grand Junction, Colorado, November 14, 2016 – Videographer Ed Shank has released three new videos featuring action from World T.E.A.M. Sports' inclusive Adventure Team Challenge Colorado. The videos, including interviews with participating athletes, are part of a series of short films Shank is creating in support of the challenging event.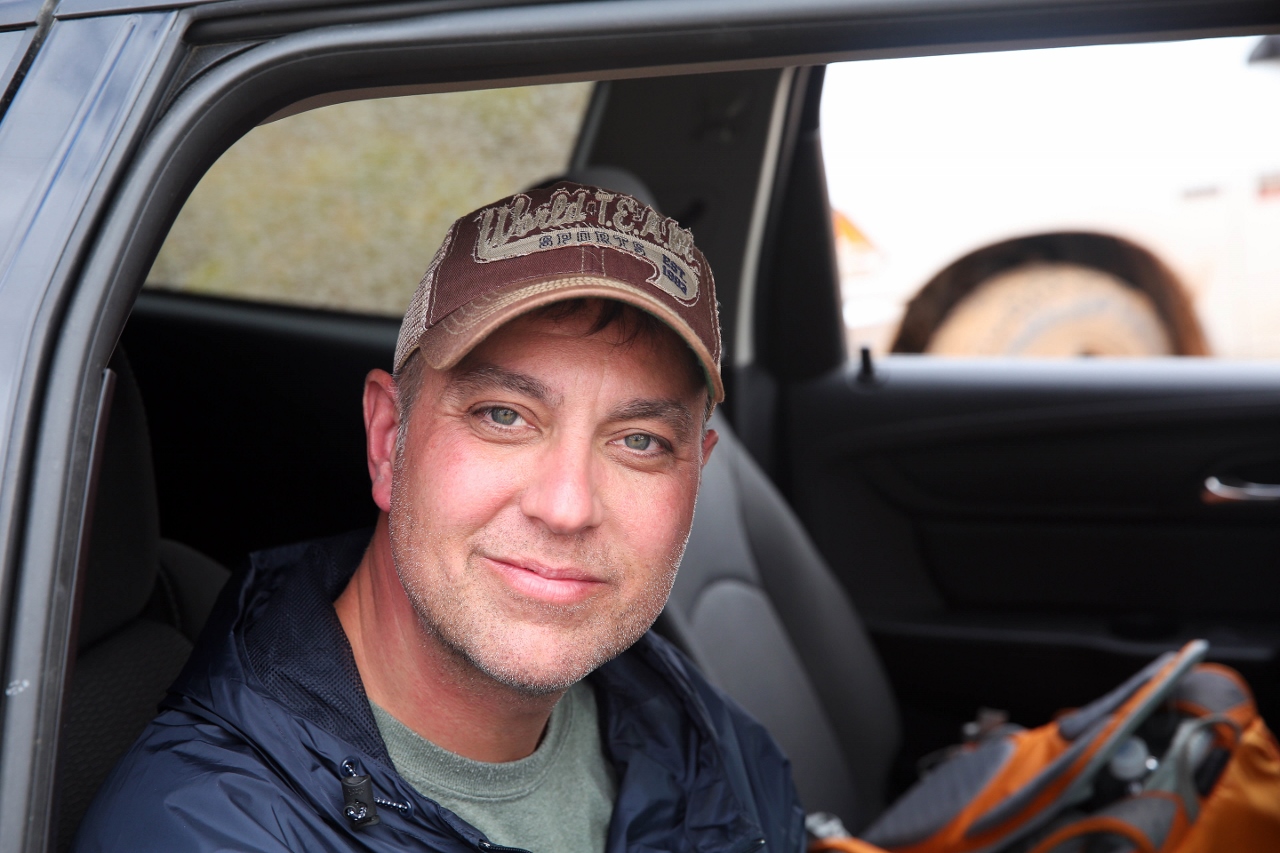 Held in the high Colorado desert west of Grand Junction September 23-25, the Adventure Team Challenge featured 12 teams of five athletes, two on each team being adaptive with disabilities ranging from loss of limb to paralysis to Post-Traumatic Stress. Teams work closely together to successfully complete each stage, using teamwork, innovation and creativity. During the weekend, teams rode mountain bikes off-road, rafted the Colorado River and Highline Lake, climbed a red sandstone monolith and navigated by map and compass through back country terrain.
"I've never done extreme sports in my life," explained George Burnard, a British-born athlete from San Francisco-based LIM Innovations. Yet, Burnard was impressed by his colleagues in the competition. "I've never seen anything like it."
Robert Spotswood, another LIM Innovations athlete from California, noted the Challenge was the "most amazing two days I've had in a long time." Through collaboration with his fellow team members, Spotswood said at the Challenge conclusion that it is "a remarkable experience – I'm so proud to be a part of this."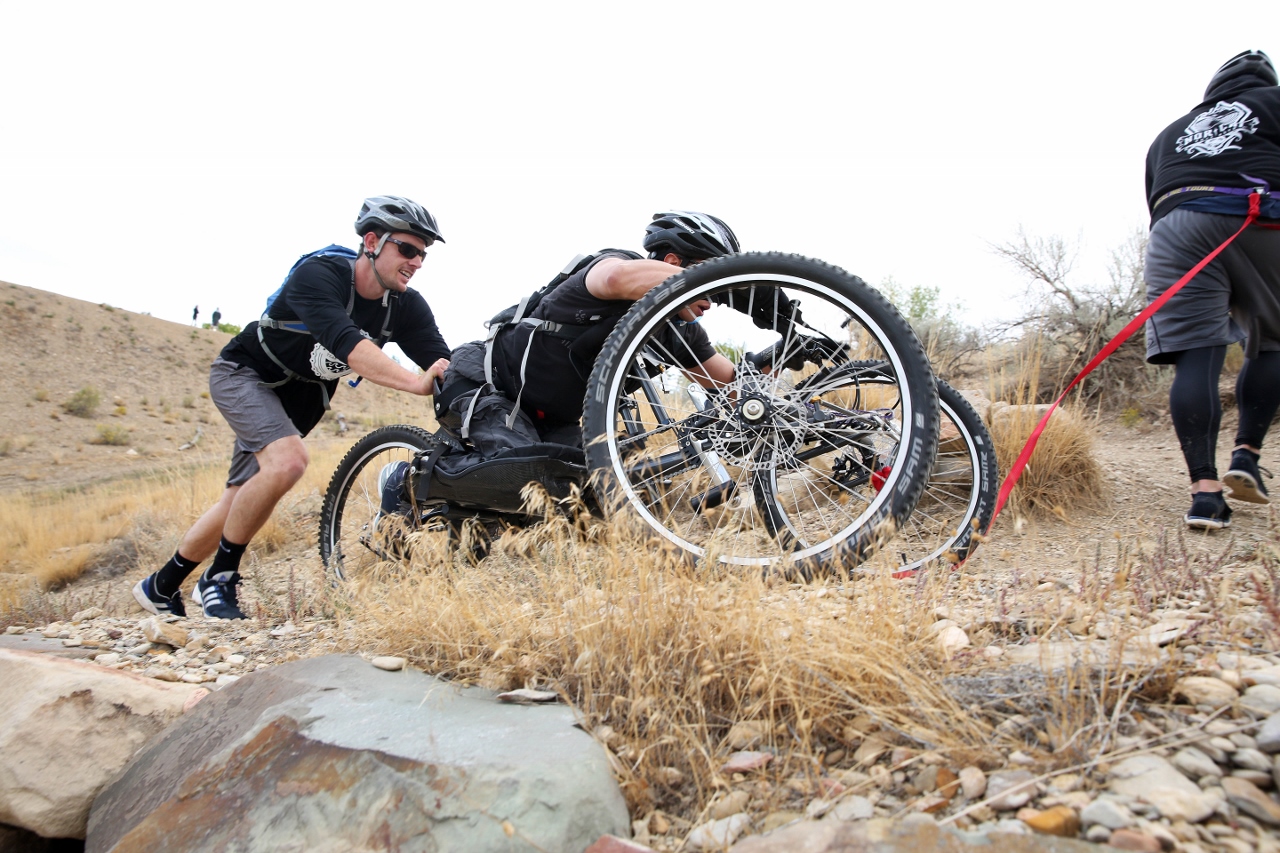 Shank's short videos include action from the Challenge along with athlete interviews. "I looked for interesting stories and perspectives that highlight the uniqueness of this event," explained Shank. "As much as possible, I tried to use the movement of individual athletes shot from interesting angles."
A military public affairs officer with 30 years of service, Shank has experience as a combat journalist. "Much of that time has been spent telling stories about U.S. service men and women around the world, including two tours in Iraq and one in Afghanistan," he said. For the Adventure Team Challenge, Shank filmed and photographed to document, but to also provide support for later education and marketing efforts. "We focused on trying to capture as much of the feeling and excitement surrounding the Challenge in order to educate people who know nothing about the organization, as well as to document activities for those who participated."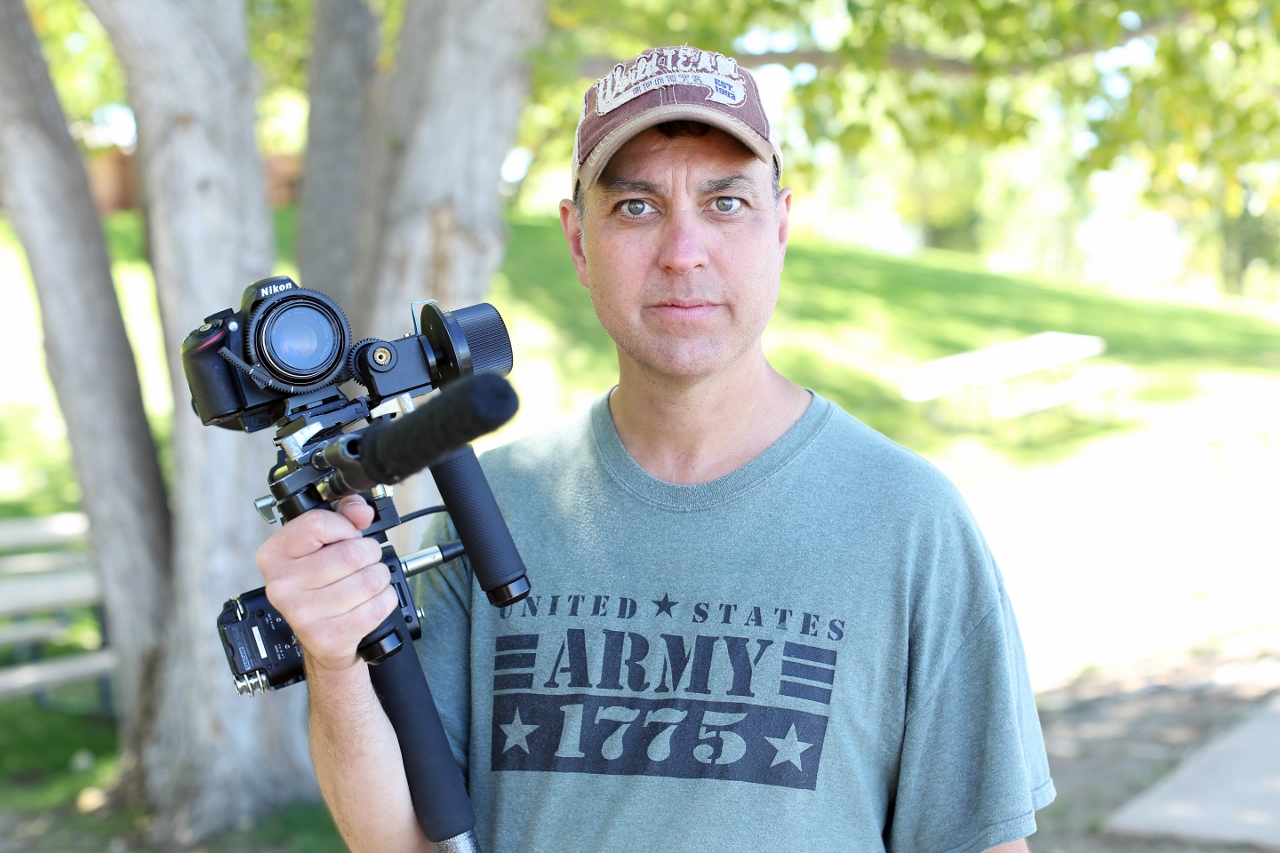 Encouraged to contribute as a member of the event's media team by U.S. Marine Col. Jim Kuhn, Shank said he found the Challenge to be compelling. "I think the thing that impressed me most was seeing teammates who had never met being introduced for the first time, then filming them hugging and cheering each other on by the last day of the race. I've never seen individuals become so close so quickly in any environment other than combat."
Though the remoteness of the Challenge – held in primitive regions of the Bureau of Land Management's McInnis Canyons National Conservation Area near the Utah state border – results in limited interest by television and print media, Shank believes the media will come on board in coming years. "Your biggest recruiters are those who have participated or volunteered to support the Challenge," he explained. "Their enthusiasm is totally infectious! And, with free social media readily available, I wouldn't be surprised if stories from this year's event spread to both media outlets and organizations around the world who say 'I want to be a part of that.'"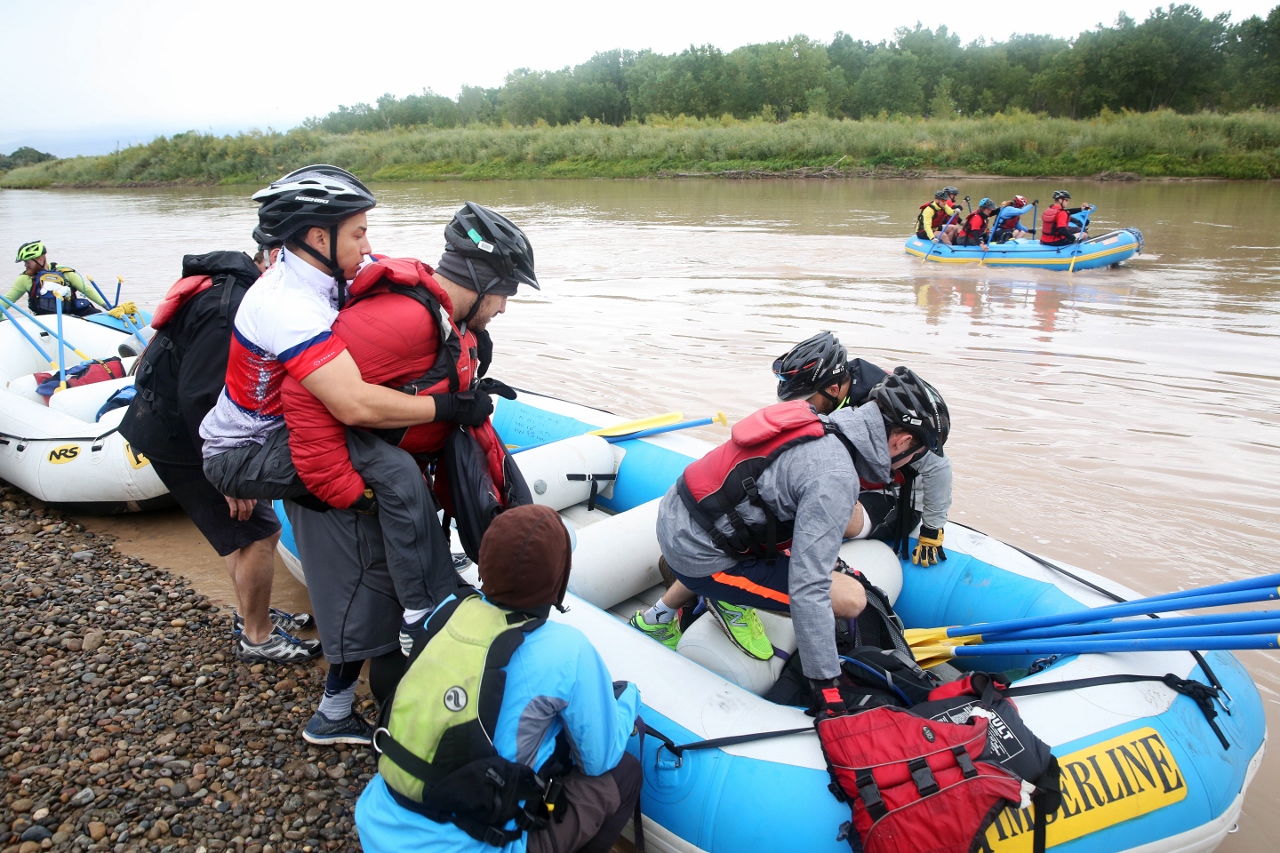 For adaptive athletes like LIM Innovation's Ranjit Steiner, the Adventure Team Challenge impressed him. Noting he participated in the event with a team of office colleagues, he found the Challenge was "the next level of any competition we've really been a part of, especially as a group."
The 2016 Adventure Team Challenge Colorado from World T.E.A.M. Sports was supported through partnerships from American Portfolios Financial Services, Audubon Orthotic & Prosthetic Services, Devens Recycling Center, Ernst & Young, James Benson, LIM Innovations, Napier Park Global Capital, Penske Truck Rental, Presidential Worldwide Transportation, Rutgers University – Department of Athletics, Sila Solutions Group, and Timberline Tours.