By Richard Rhinehart
Holbrook, New York, December 29, 2016 – World T.E.A.M. Sports' vice chairman Lon Dolber is a regular participant of the national non-profit's annual Face of America bicycle ride with adaptive military veterans to Gettysburg. His first event with the organization was very different, however – a life-changing ascent of Africa's Kilimanjaro with seven developmentally-disabled athletes in January, 2007.
Kilimanjaro towers over the surrounding countryside at 19,341 feet. The highest free-standing mountain in the world, routes to the summit gain over 16,000 feet elevation.
Invited by World T.E.A.M. Sports' chairman James Benson to participate, Dolber learned the expedition was a return to the mountain by Gary Stubblefield, Steven Sepulveda, Steve Hickey, Damon Parker, Diane Williams, Patrick Hulsbus and Tim Shorten. Each had been a member of an early World T.E.A.M. Sports expedition in 1990 that saw only five of the 12 participating adaptive athletes reach the summit, the majority being turned back by the worst winter storm in many decades.
"Traveling with this particular group of seven Special Olympic athletes on their return opportunity to complete the Mt. Kilimanjaro climb they began 17 years ago was a rare and inspirational opportunity," remembered Cynthia Gentry, a member of the 2007 support team. "Even though the seven athletes had not seen each other on a regular basis during the last 17 years, their sense of team spirit, and love for each other, was incredibly strong. Their goal for reaching the top was a group goal, not an individual one."
Having recently climbed Washington's Mt. Baker with his 16-year-old son in support of the Intrepid Fallen Heroes Fund, Dolber was intrigued with climbing Kilimanjaro. He felt it was an opportunity he could not pass up and so accepted Benson's invitation. Beginning his physical training in the fall of 2006, the Chief Executive Officer and President of Long Island's American Portfolios Financial Services began keeping a climb diary, documenting his experiences in the expedition.
"I am a firm believer in charitable giving and taking an active role in the community," Dolber noted in his diary. "It should be said that the professionals at American Portfolios have also been extremely generous in their support of these charities, as well as the time they give towards doing work in their own communities."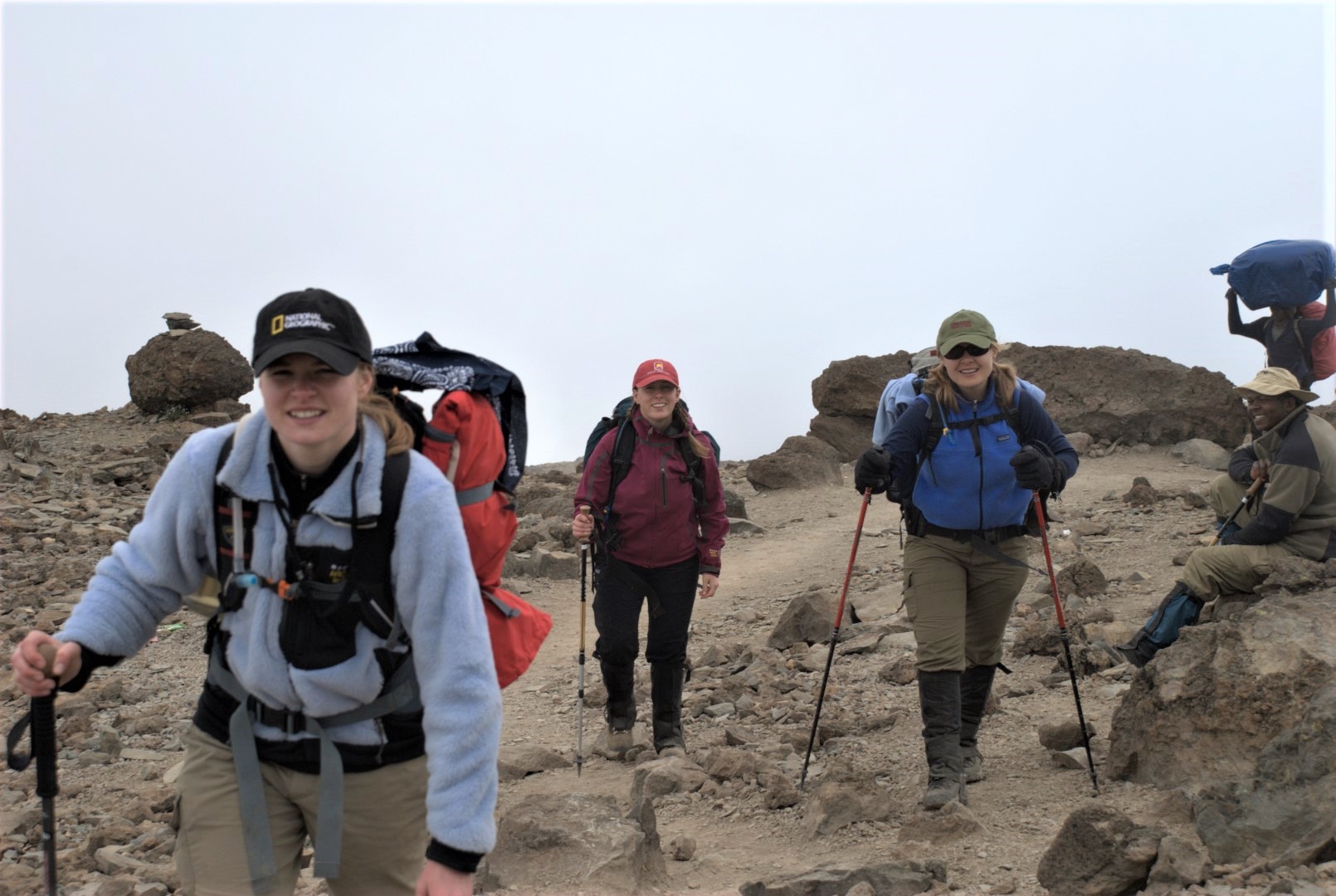 "This experience strengthened my determination to pursue higher goals and remain persistent with my endeavors…believing in my true self," said Gentry. "I became more aware and appreciative of diversity within individuals, cultures and nature's magnificent beauty. As on the trail, simplicity of life has become my focus."
Athletes, the support team and a film crew from Wild Life Productions traveled to Tanzania on January 20, 2007. They spent the next two weeks successfully climbing Kilimanjaro and returning safely to its base, providing the "magnificent seven" athletes a satisfying conclusion to their unsuccessful 1990 attempt.
Throughout the 2007 climb, Wild Life's cameras captured the breathtaking alpine scenery, as well as the emotional journey of the athletes. The resulting documentary, "Elevation," by Devon Chivvis and J. Mark Fowler, was released in 2009 but saw only limited festival showings. Today, the producers are working to add the film to an online screening service so the public can view the inspirational expedition.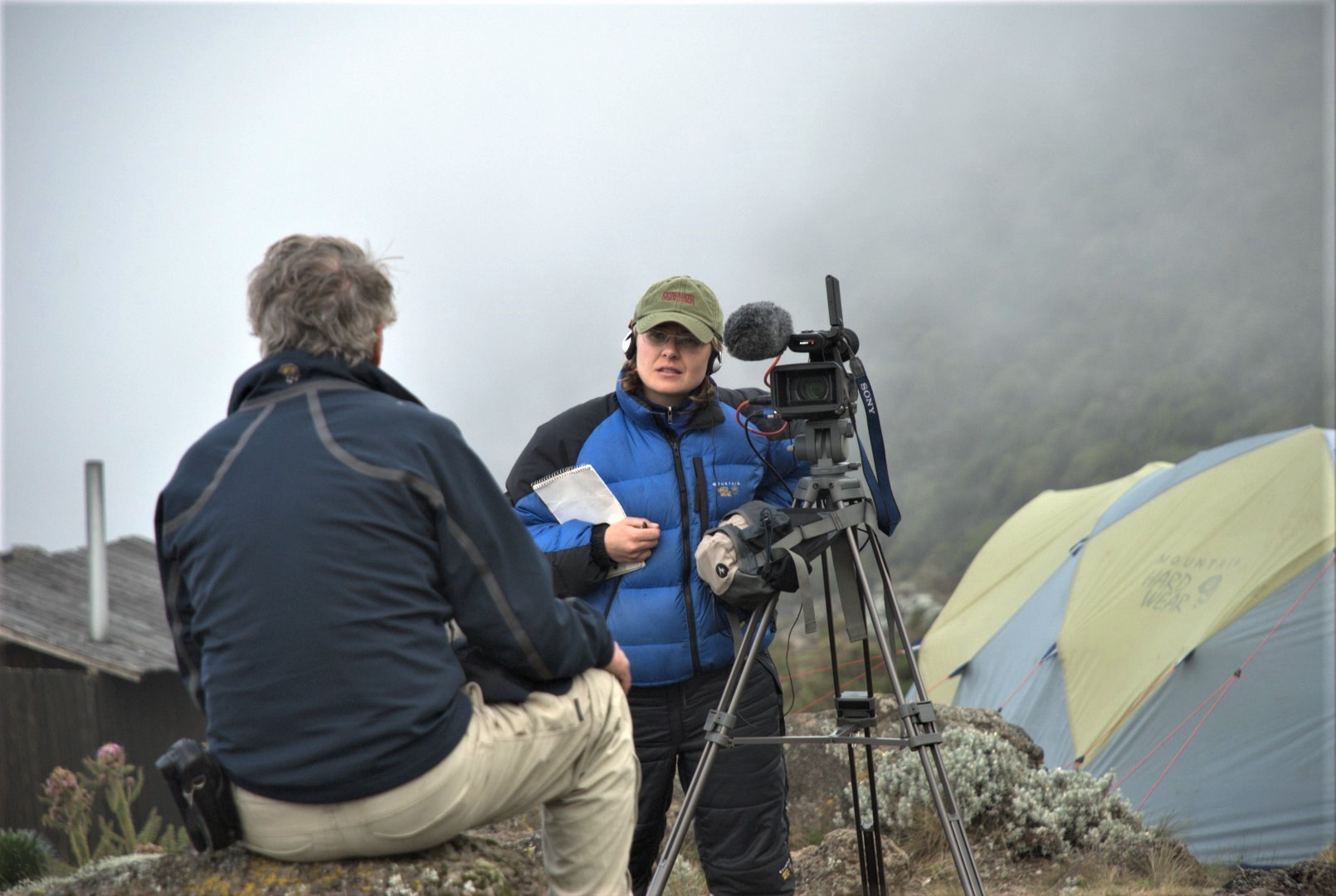 Like all World T.E.A.M. Sports events, Return to Kilimanjaro demonstrated that athletes with disabilities can accomplish exceptional achievements. Teamed with able-bodied coaches, the adaptive athletes proved they could successfully climb one of the planet's highest peaks. A decade later, Gentry remembered with fondness the immense satisfaction of "sharing the emotional release of the seven athletes as they reached the summit 17 years after their original climb."
For a participating able-bodied coach like Dolber, experiencing the joy of the ascent and the determination of the participating adaptive athletes, his life was changed. Since returning to Long Island from Africa in late January 2007, Dolber has joined as an athlete and often as a sponsor of numerous World T.E.A.M. Sports events, inviting colleagues from American Portfolios to share in the experience.
"We seem to focus so much on our differences," Dolber observed at the end of his Kilimanjaro climb and reported in his diary. "We waste our time focusing on the things that separate us, that keep us farther from one another. In the end, maybe it takes a lifetime to realize that all we have is each other."
Extra: Read Lon Dolber's Kilimanjaro Climb Diary.
Extra: View World T.E.A.M. Sports' Kilimanjaro 2007 photo gallery.