By Richard Rhinehart
Holbrook, New York, August 6, 2018 – Developmentally-disabled athletes from non-profit Independent Group Home Living Program will join with able-bodied athletes in national non-profit World T.E.A.M.'s Coastal Team Challenge August 14-15. The ocean based athletic endeavor will see 32 athletes maneuvering two-person sea kayaks 16 nautical miles along the waters of Long Island's southern coast.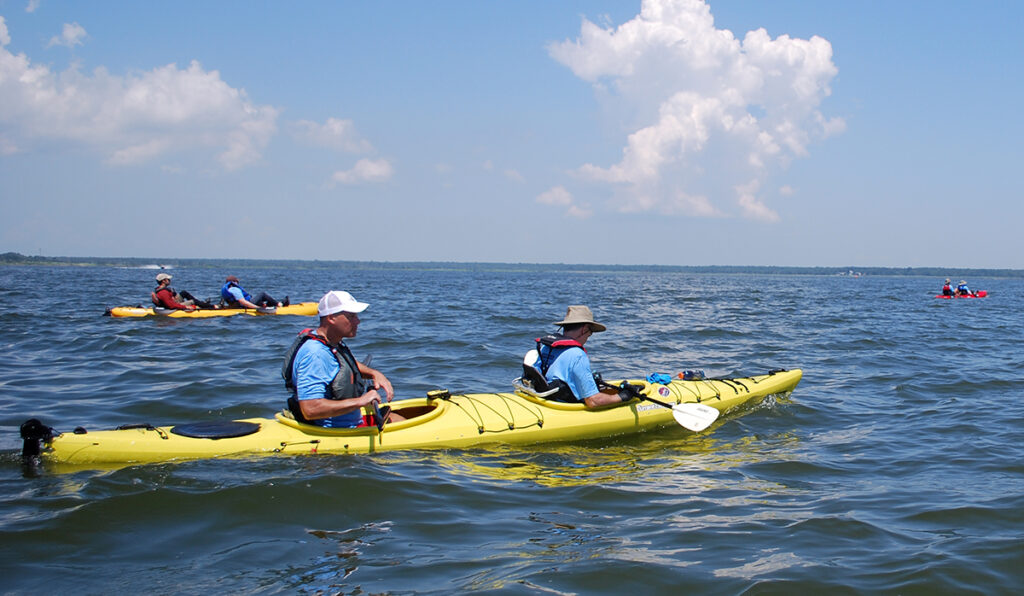 "This unique two-day challenge brings a smile to all of our developmentally-disabled and able-bodied athletes," said World T.E.A.M. CEO and President Jon Brideau. "I am looking forward to seeing all of our participants again and hope for great weather and smooth seas!"
First held along the northwestern Pacific coast in 2009 with adaptive military veterans, World T.E.A.M. relaunched the Challenge in 2014 with New York's Independent Group Home Living Program. This partnership provides Program athletes the opportunity to explore the coast and camp overnight at Smith Point County Park at the mid-way point.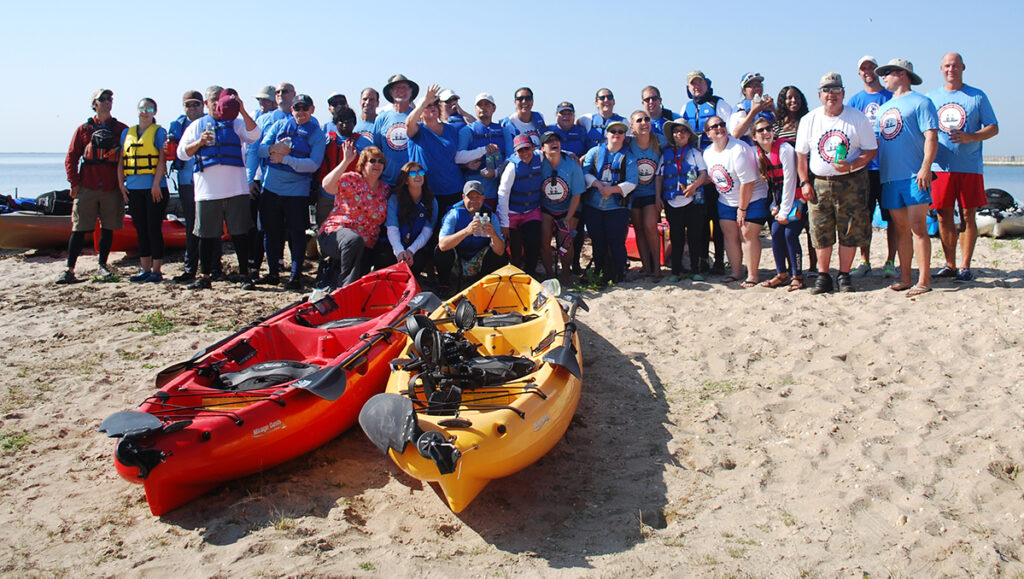 Teams of two athletes direct 15-foot ocean kayaks along the coastal waterway. Participants can paddle with oars or pedal with their feet to turn the kayak's propulsion system. Together, the athletes will undertake the challenges of open water boating. Rising and lowering tides, fast-moving summer rain showers and wakes from passing boats and ships will all present challenges once they depart from the Patchogue Beach Club. Close teamwork and cooperation will be critical to each team's successful arrival at East Moriches the following afternoon.
Long Island's TimeCapital Investor Advisory Services is again serving as the Challenge organizer and leading sponsor. Alex Rohman, a TimeCapital partner who serves as event chair, participates regularly with World T.E.A.M.'s Face of America cycling challenge to Gettysburg. As a volunteer, he takes time each summer to manage the organization's Coastal Team Challenge.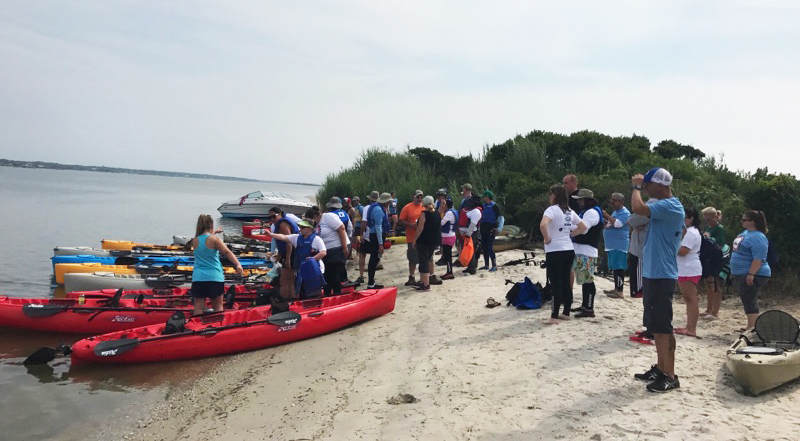 "The land crew, kayakers and chase boats are all ready for this incredible event," said Rohman. "Kayaking with these extraordinary IGHL participants is life-changing for everyone involved."
Like all World T.E.A.M. athletic events, the annual Coastal Team Challenge changes lives through welcoming adaptive athletes to outdoor sports. Participating adaptive athletes encourage other athletes with disabilities to take up sports, while able-bodied athletes are inspired with the dedication and perseverance of their adaptive colleagues.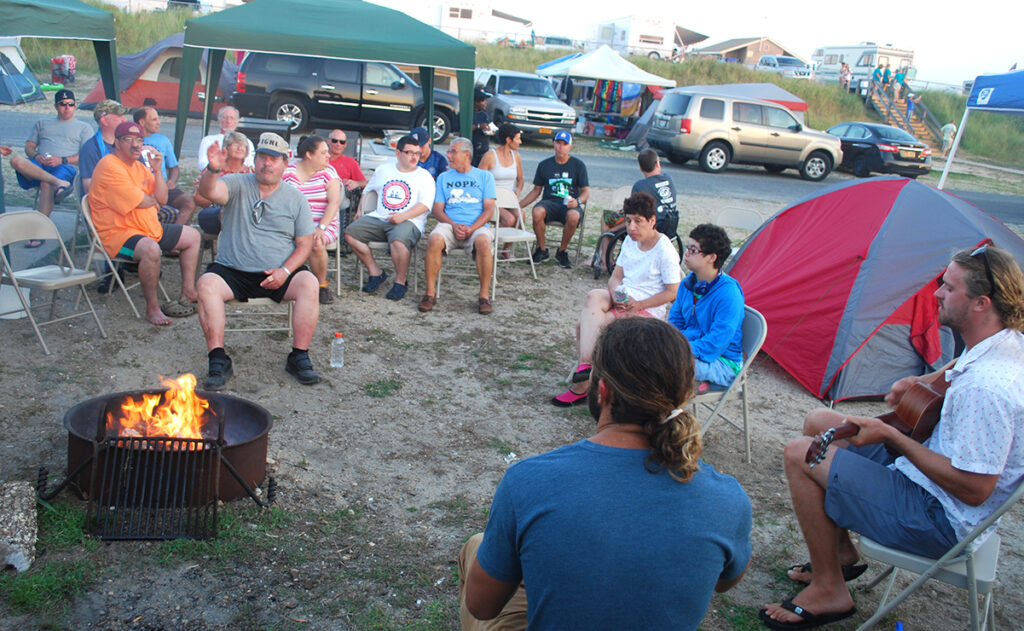 Rohman is one who is inspired each year by the effort and skills of the adaptive athletes. "I want to thank their families for giving us the opportunity to spend time with them."
World T.E.A.M. Sports' Coastal Team Challenge is sponsored by TimeCapital Investor Advisory Services and presented in partnership with Long Island, New York's Independent Group Home Living Program.
About TimeCapital Investor Advisory Services
A Registered Investment Advisor based in Port Jefferson Station, New York, TimeCapital Investor Advisory Services manages client portfolios directly and in conjunction with a network of specialized money managers. The ability to draw on both internal and third-party investment management resources as desired provides a strong foundation for diversification – a hallmark of TimeCapital's investment methodology.
About Independent Group Home Living Program
Independent Group Home Living Program (IGHL) is a not- for-profit agency in Eastern Long Island dedicated to the enrichment of the lives of people with intellectual disabilities. Today, IGHL operates over 50 group homes and day habilitation centers, as well as a 60,000 square foot Opportunity Center.