By Richard Rhinehart
Arlington, Virginia, January 15, 2016 – A record 160 military veteran and civilian athletes with disabilities from across North America are scheduled to participate in national non-profit World T.E.A.M. Sports' April 22-24 Face of America bicycle and hand cycle ride to Gettysburg, Pennsylvania.
Participation by all riders in the annual non-competitive ride has steadily increased this last decade, growing from 129 in 2006 to an anticipated 650 this April. As recently as 2009, only 22 athletes with disabilities joined the two-day journey. For this year's ride, registration for the disabled athlete categories filled within 48 hours.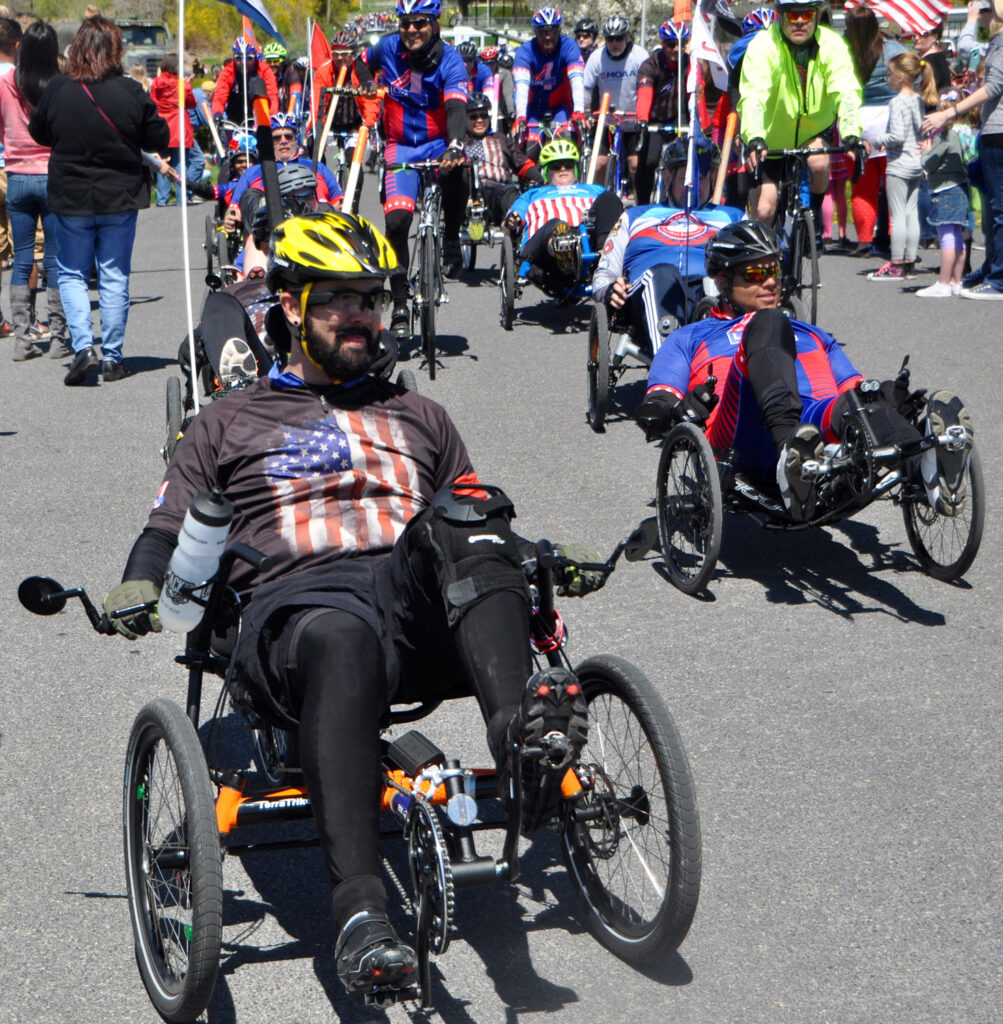 Featuring two 110-mile routes from the Pentagon in Arlington, Virginia and the historic Valley Forge National Historical Park near Philadelphia, the Face of America will bring together disabled and able-bodied riders to ride to Gettysburg's AllStar Events Complex at the Eisenhower Hotel. Family, friends, colleagues and local residents will welcome the riders to Gettysburg with a gala celebratory outdoor lunch.
Honoring the commitment and dedication of military veterans who defend our nation, the Face of America began in 2000 as a cross-country bicycle ride with teams of cyclists from both coasts meeting under the Gateway Arch in St. Louis. In 2002 and 2003, it served as the official ride of remembrance for the victims of the September 11 attacks upon America and brought together thousands for the ride from Ground Zero in New York to the Pentagon. This April, as it has annually since 2006, the Face of America will end at the solemn battlefields of Gettysburg, where Union and Confederate troops fought in the Civil War.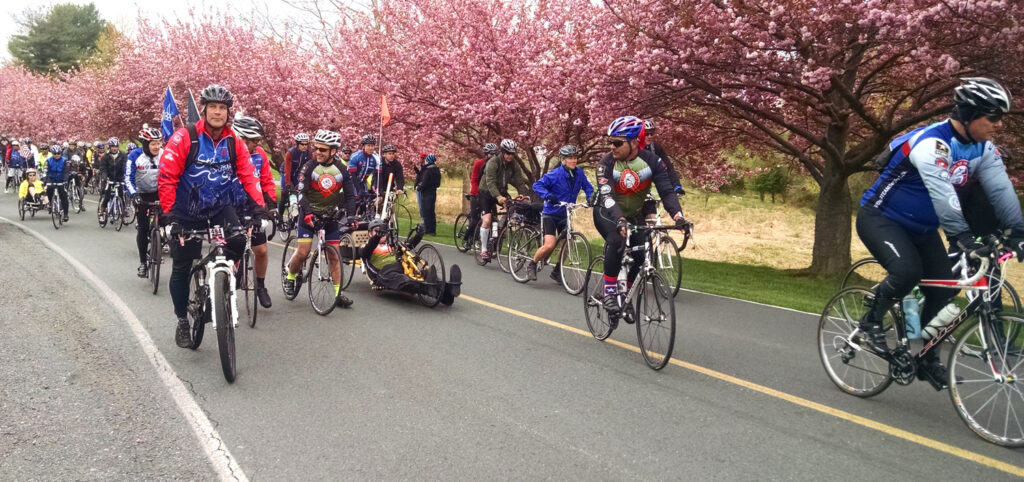 Adaptive athletes from 29 states coast to coast, Puerto Rico, Canada and Denmark will travel to Washington and to Philadelphia for the start of the two routes on the morning of April 23. Participating athletes will use standard bicycles, recumbent bicycles and trikes, and hand cycles to ride the 110 miles to Gettysburg. Paralysis, muscular dystrophy, post-traumatic stress, amputation, vision impairment, depression, brain injuries, deafness, and migraines are some of the injuries and disabilities these athletes live with daily.
Most riders ride to Gettysburg from the Pentagon in Arlington, with only 50 riding the northern route, debuting this year from Valley Forge. Along the routes, riders will stop for rest and refreshments at local parks before continuing their long journey. Riders will overnight in Frederick, Maryland on the Arlington route and in Lancaster, Pennsylvania on the Valley Forge route.
Fundraising by participants and sponsorship will cover the cost of the ride and many expenses for participating athletes with disabilities. Remaining funds are applied to upcoming events from World T.E.A.M. Sports, including the Coastal Team Challenge along the coast of Long Island, New York in August and the Adventure Team Challenge in Colorado in September.
The 2016 Face of America is supported through sponsorship from American Portfolios Financial Services, Booz Allen Hamilton, Benson Botsford LLC, Devens Recycling, Penske Truck Rental, Sila Solutions Group, SUBWAY of the Walter Reed National Military Medical Center, Vedder Price, and Veteran Corps of America. Additional sponsorship support is forthcoming.
Online registration is still open for many ride categories. Register today.