By Richard Rhinehart
Holbrook, New York, April 12, 2017 – National non-profit World T.E.A.M. Sports announced today that Three Wire Systems, (LLC), an innovative technology solutions provider and the nation's leader in veteran-centric integrative care coaching, is returning as a partner of the organization's annual inclusive bicycle and hand cycle Face of America ride to Gettysburg, Pennsylvania.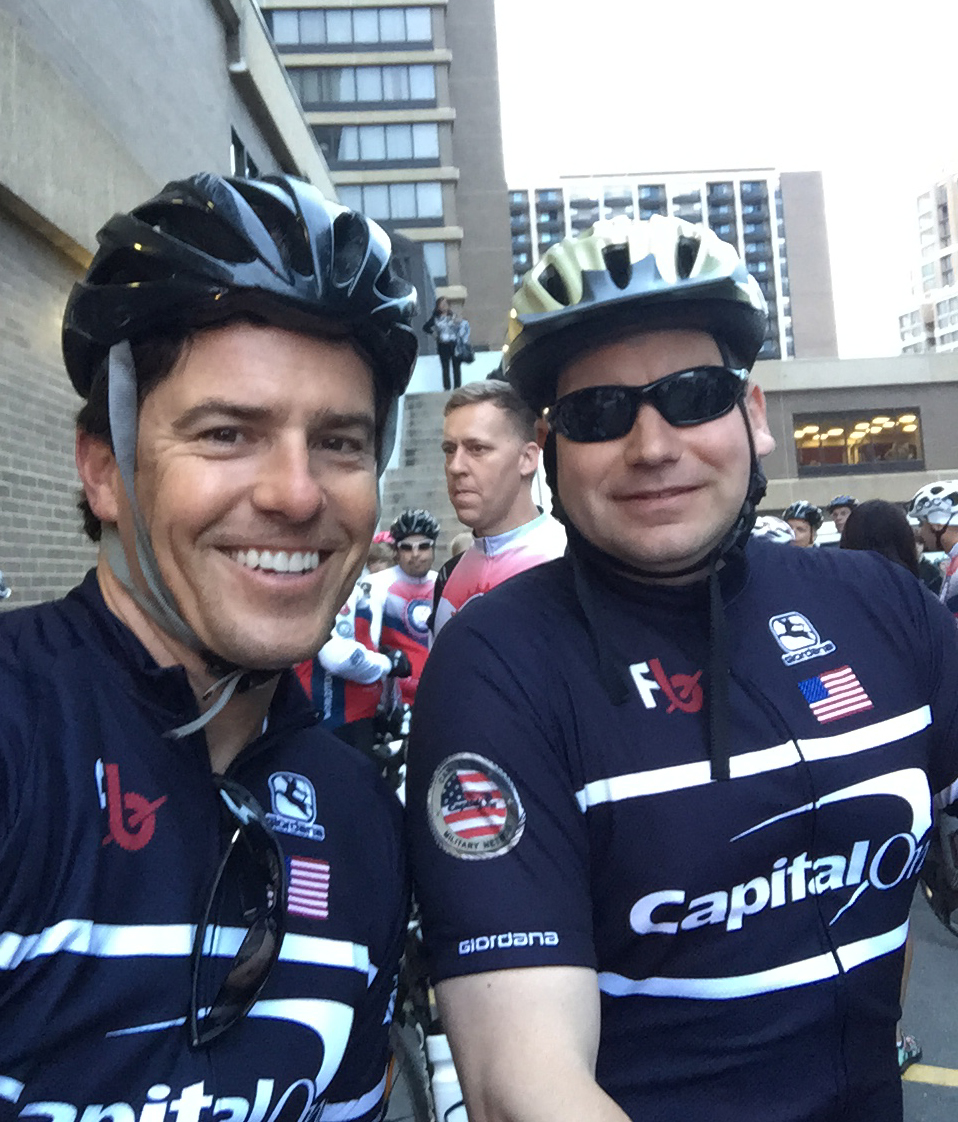 Honoring the sacrifices and dedication of America's military veterans who were injured or disabled in their service, Face of America annually includes adaptive veteran athletes from all service branches on a two-day journey to the historic Civil War battlefields. In 2017, more than 160 adaptive veterans are anticipated to ride on routes beginning in Arlington, Virginia and Valley Forge, Pennsylvania and joining together in downtown Gettysburg for the final miles to the ride's conclusion.
Three Wire's President, Greg Feldman, participated in the 2016 Face of America, riding from the Pentagon to Gettysburg. "I was humbled to be in the presence of these amazing human beings who suffered such great personal loss," said Feldman of his experience. "To witness their tenacity as they competed on each hill with every ounce of energy and determination that they had was inspiring."
Adaptive athletes in Face of America include veterans from across the continent who live with amputations, paralysis, blindness, Post-Traumatic Stress and brain injuries. For many of these veterans from wars and conflicts from Vietnam through Iraq and Afghanistan, keeping physically active through outdoor sports such as bicycling is a major part of their rehabilitation process. Riding alongside more than 500 able-bodied athletes for more than 100 miles during the weekend, the veterans welcome the support they receive from their fellow cyclists.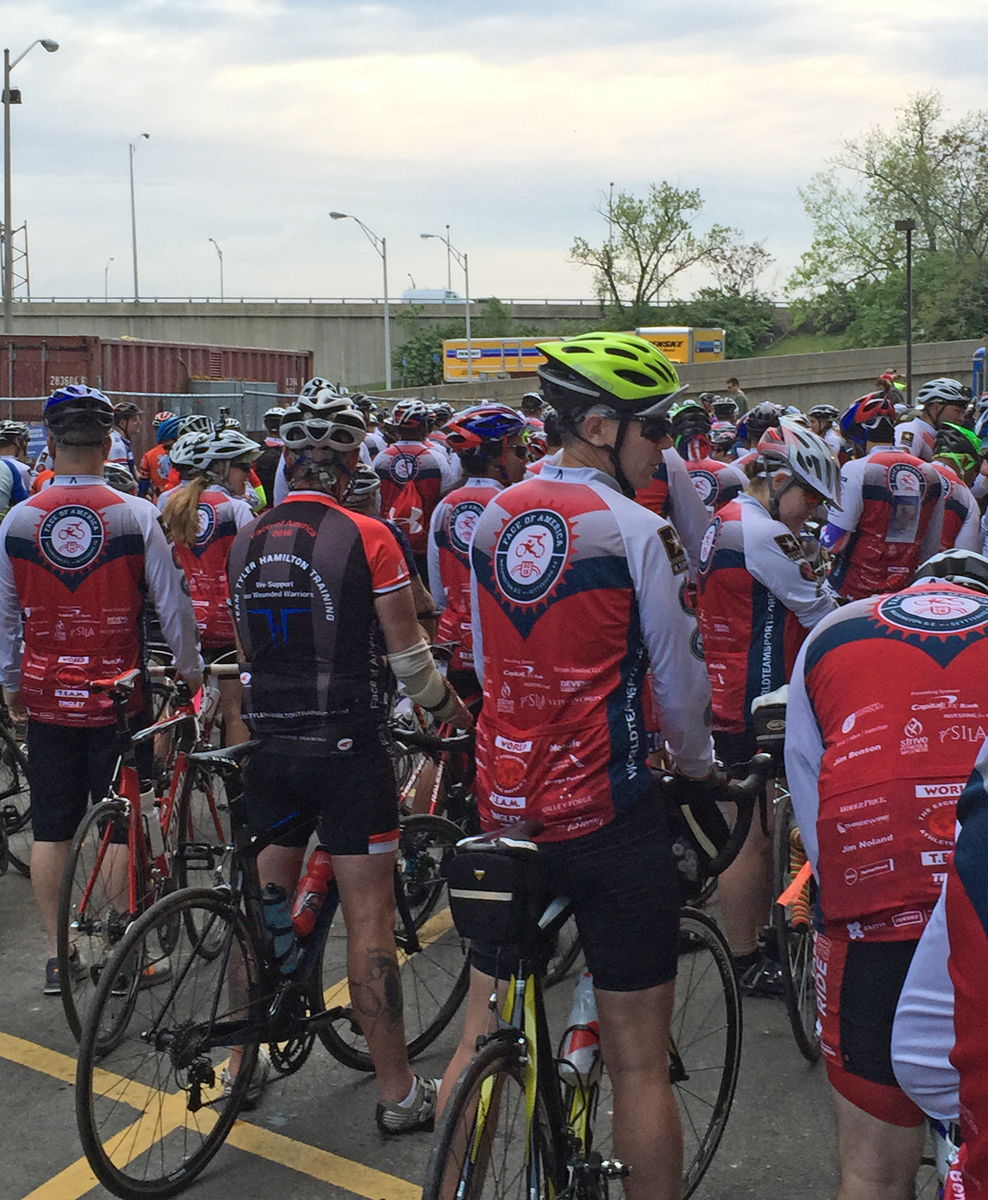 Three Wire was founded by Navy Veteran Dan Frank, who continues to serve as Chief Executive Officer. His service experience inspired him to create a different kind of company – one that harnessed the power of dynamic business to support those who serve our country. Three Wire provides a blend of expertise ranging from efficient, cost-saving technology solutions for many of America's largest federal agencies, to support, coaching, and advocacy health and human-centered solutions for the nation's uniformed personnel communities.
World T.E.A.M. Sports' 2017 Face of America is presented by Capital One Bank and supported through sponsorship and partnerships from several leading companies including American Portfolios Financial Services, Benson Botsford LLC, Booz Allen Hamilton, Brioni, CYCLEBAR Columbia Pike, Dell EMC, Devens Recycling, Dunkin' Donuts, FreshBikes, ForeScout, KT Tape, Penske Truck Rental, Pershing, Rescue 22, Sila, Strive, SUBWAY of the Walter Reed National Military Center, Three Wire Systems, Tom's Creek United Methodist Church, TORRE Consulting Services, Vedder Price and Veteran Corps of America.
About Three Wire
Founded in 2006, Three Wire is the leader in innovative and efficient technology solutions for government agencies and large enterprise corporations. Led by a veteran with the goal of serving those who serve, we leverage our technological expertise and military cultural fluency to lead the market in protecting, supporting, and advocating for the nation's uniformed personnel community. From application development and modernization to uniformed personnel coaching and transition support, America turns to Three Wire. For more information about Three Wire, visit https://www.threewiresys.com/.