By Richard Rhinehart
Holbrook, New York September 19, 2016 – National non-profit World T.E.A.M. Sports welcomes global advisory services leader Ernst & Young as a partner in the organization's annual Adventure Team Challenge in western Colorado September 23-25. Selected EY staff members will travel to Grand Junction September 22 to participate in the three-stage, multi-sport event hosted in rugged McInnis Canyons National Conservation Area and Highline Lake State Park.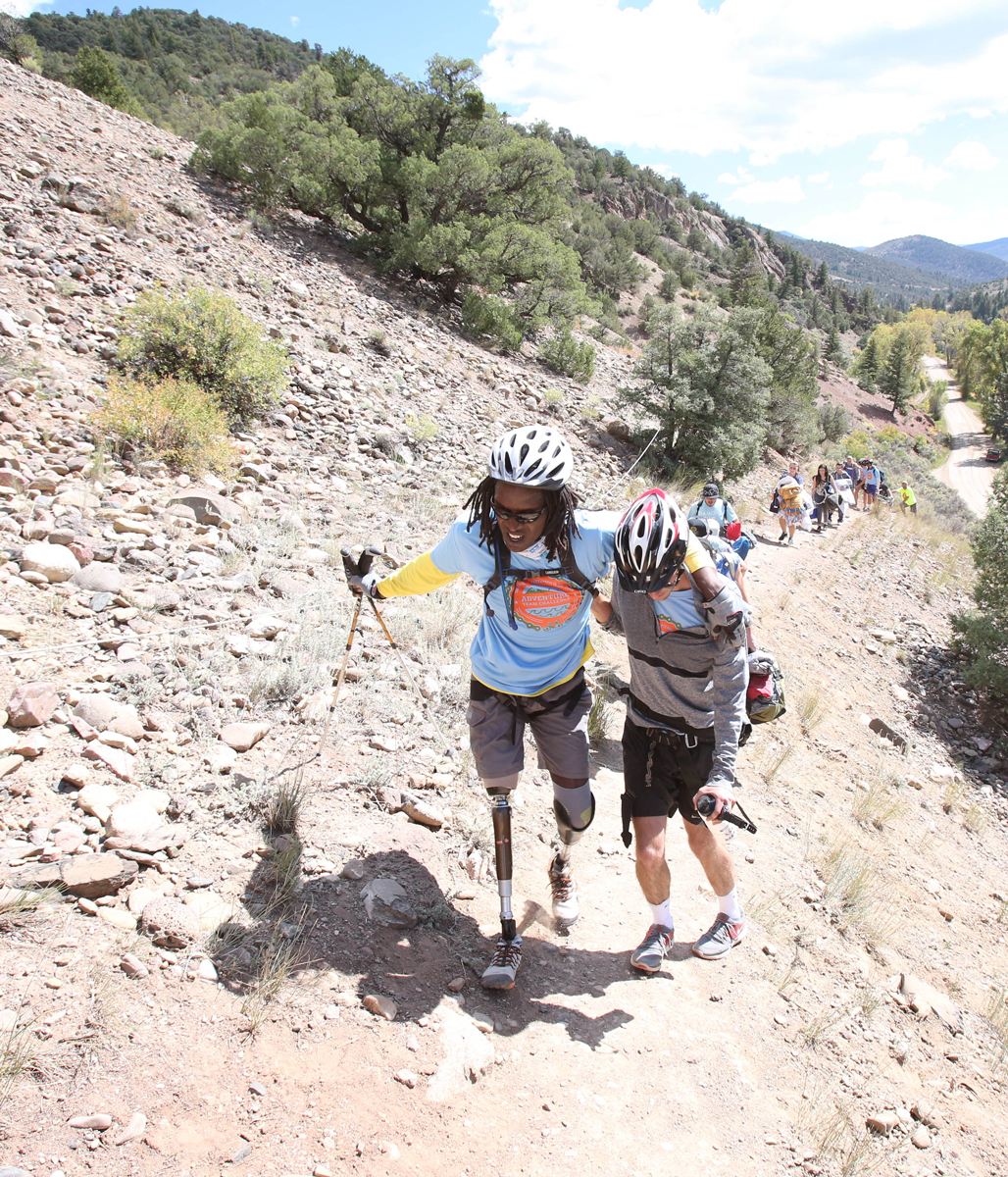 "World T.E.A.M. Sports is proud to welcome Ernst and Young to our Adventure Team Challenge Colorado," said Van Brinson, the organization's CEO and President. "This event presents every participant with a unique leadership and team building opportunity. I am certain that the Ernst and Young athletes will gain a new perspective from the experience. We welcome their participation and look forward to partnering with them on future Challenges."
Since the inaugural Challenge in June 2007, the event has brought together adaptive and able-bodied athletes from across the United States in a competitive team challenge. Sporting activities in three stages in the high Colorado Plateau near the Utah state line include off-road bicycling, river rafting, orienteering, and rock sports.
Participating Challenge teams each include five athletes. Of these five, two are adaptive athletes, one being a wheelchair user. As all team members are required to complete stages together, cooperation and teamwork is critical in efficiently solving multiple technical challenges along the route.
"EY is a proud sponsor of the Colorado Adventure Team Challenge," said Samuel Hughes, Partner, Ernst & Young LLP. "Our firm has a long history of leveraging diverse teams to produce exceptional results, and we look forward to supporting an event that also celebrates camaraderie and achievement."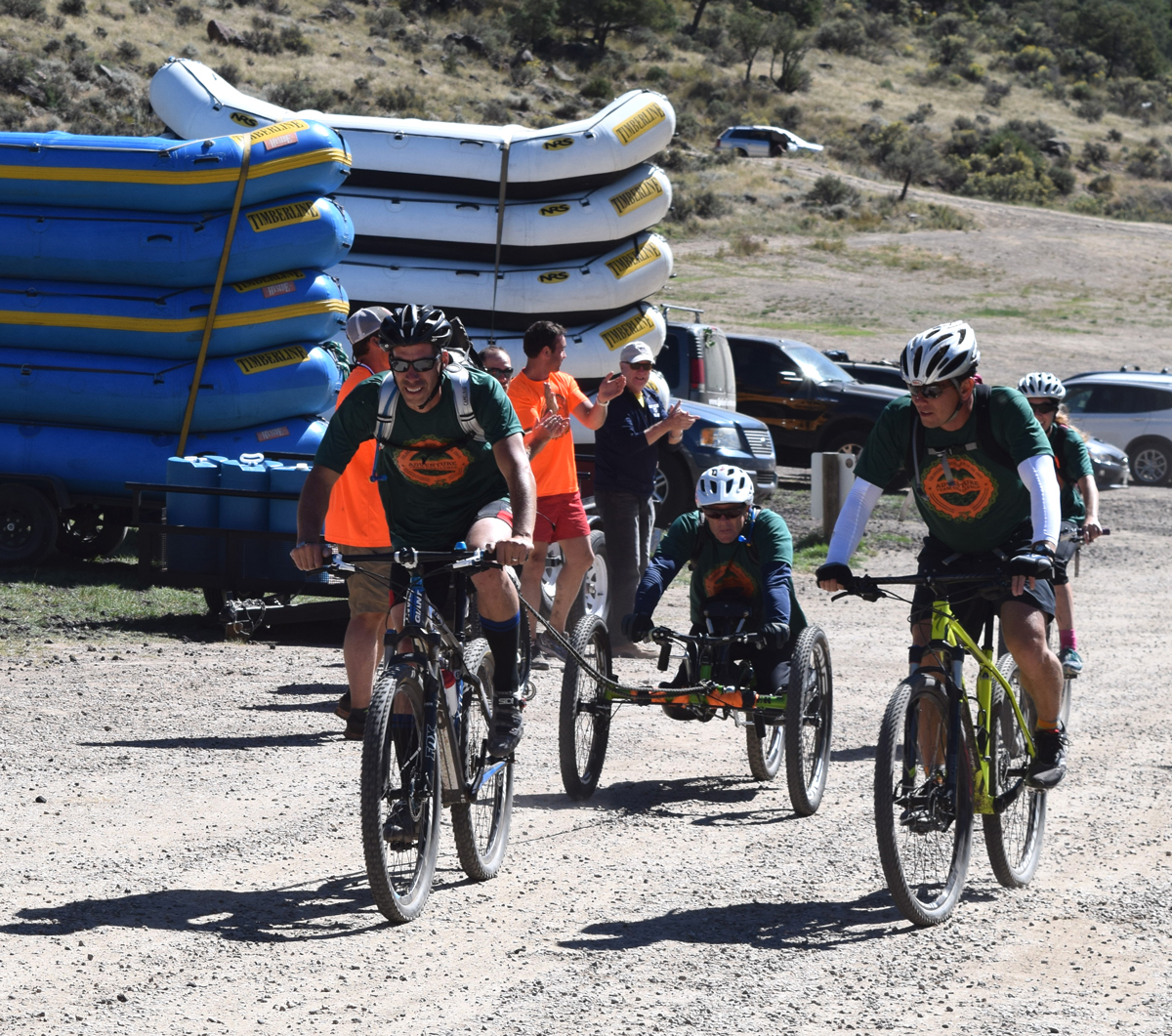 Adaptive athletes who compete in the Challenge have included paraplegic and quadriplegic athletes, athletes with prosthetic limbs, blind and deaf athletes, and athletes who live with Post Traumatic Stress and Traumatic Brain Injuries. Through this inclusive competition in a challenging back country environment, the athletes create lasting friendships. More importantly, their inspirational experiences together are shared with family, friends and colleagues.
This year's Challenge is scheduled to include 12 participating teams with athletes from California to Massachusetts. Like all World T.E.A.M. Sports events, the Adventure Team Challenge changes lives for the better through sports.
The 2016 Adventure Team Challenge Colorado from World T.E.A.M. Sports is supported through partnerships from American Portfolios Financial Services, Audubon Orthotic & Prosthetic Services, Devens Recycling Center, Ernst & Young, James Benson, LIM Innovations, Napier Park Global Capital, Pearl Meyer, Penske Truck Rental, Presidential Worldwide Transportation, Rutgers University – Department of Athletics, Sila Solutions Group, and Timberline Tours.
About Ernst & Young
Ernst & Young is a global leader in assurance, tax, transaction and advisory services. The insights and quality services we deliver help build trust and confidence in the capital markets and in economies the world over. We develop outstanding leaders who team to deliver on our promises to all of our stakeholders. In so doing, we play a critical role in building a better working world for our people, for our clients and for our communities.
EY refers to the global organization, and may refer to one or more, of the member firms of Ernst & Young Global Limited, each of which is a separate legal entity. Ernst & Young Global Limited, a UK company limited by guarantee, does not provide services to clients. For more information about our organization, please visit ey.com.