By Richard Rhinehart
Omaha, Nebraska, May 23, 2016 – Taking the time and making the effort to participate in a challenging two-day bicycle ride is the first step in improving an individual's life who has been disabled through injury or illness. For Army veteran Brian Steere, his decision to join World T.E.A.M. Sports' Face of America ride in 2015 and 2016 improved not only his physical fitness, but also his attitude about life.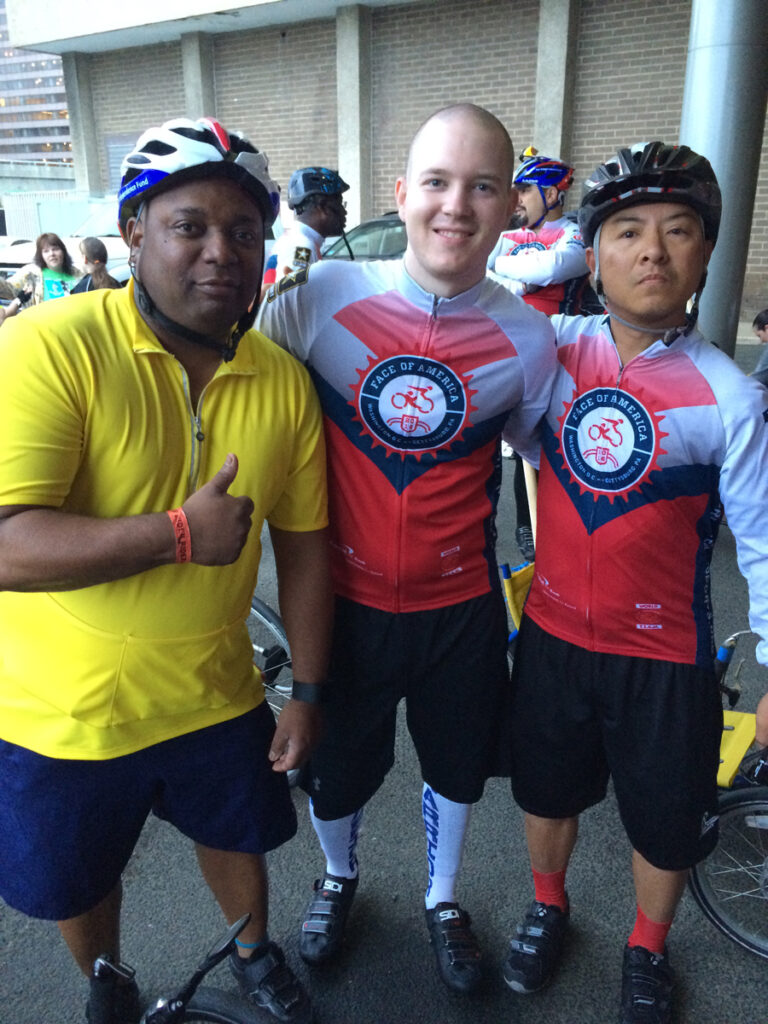 Injured during a 2009 Army hazing incident, Steere was medically discharged in 2012. "I was at my worst place ever," Steere recalled. "I fell into depression, weighed 205 pounds, had about 35 to 40 percent body fat, and almost no ambition in life." Encouraged by fellow veterans on a 2014 Soldier Ride to seek out Face of America, he registered for the challenging Gettysburg Loops course, two metric century loops in two days. "I guess I would have had considered myself a worthless couch potato. After not wanting to continue my life in that manner anymore, Face of America gave me a goal."
Having only participated in the 20 mile Soldier Ride, Face of America's metric century loop courses were a major physical challenge for Steere. "I arrived in Gettysburg in April of 2015 to complete my first event not knowing what I had in store."
Steere nearly finished the full metric century ride on the first day, but exhausted from his effort, he took much of the second day off, joining the riders in Gettysburg for the final miles to the finish. "I remember the feeling of accomplishment and pride when I crossed that line," Steere recalled. "When I finally was able to stop and take in the moment, I broke down due to the emotional battle on the road."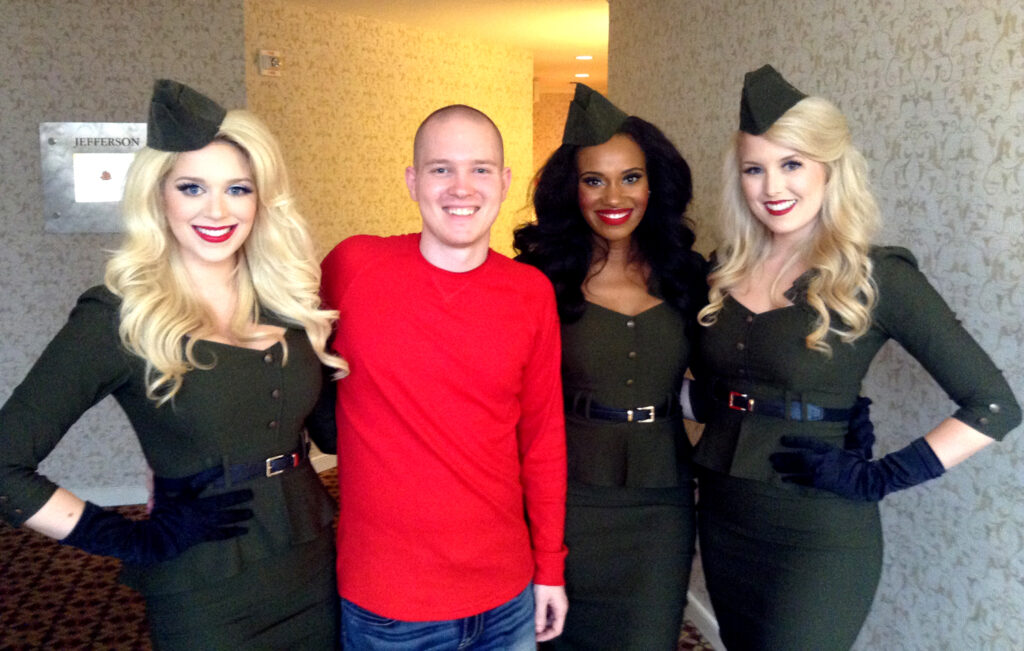 "From that moment, I realized that even though I wasn't in the greatest of health, I could accomplish things which gave my life a new meaning. I was no longer going to be held back by my disability and I started to live by the motto that I was not going to let my disability define who I was."
Registering for the two-day Arlington to Gettysburg, 110-mile route in 2016, Steere made sure he was in better physical shape prior to his arrival in Washington. With the proper training and equipment, he had confidence he was physically and mentally prepared for the full mileage of the classic route through Virginia and Maryland to the historic Civil War battlefields of Gettysburg.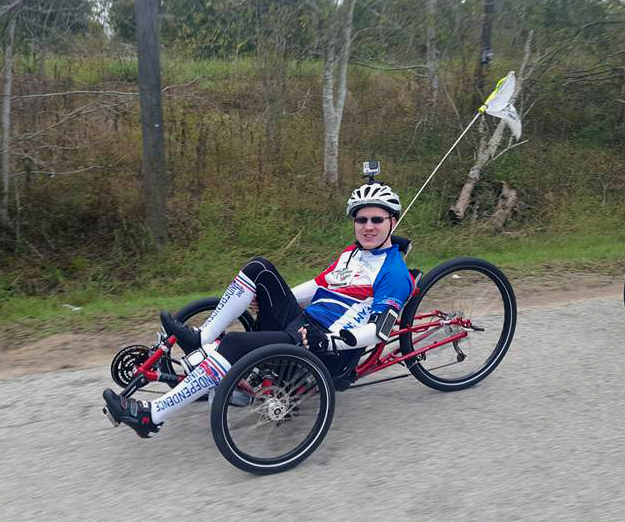 "That morning when we all setup in the garage of the hotel I knew I was going to complete this," Steere said of the first day of the 2016 ride. "This year, I was going to accomplish the goal I set to obtain over 365 days ago. Being there at that starting line seeing everyone is a memory I will never forget."
"As a recumbent rider, some of those hills really do get the best of you," Steere said of his ride to Gettysburg. "However, many individuals were there to cycle side by side and even assist me. There was one killer hill – you know the one where I swear I don't know how people made it up. Without the help of the marshals pushing me, I know I would have rolled back."
Successfully arriving at Gettysburg's Allstar Expo Complex finish with crowds of enthusiastic supporters, Steere experienced satisfaction at his accomplishment. "For a long time, I always thought about and dwelled on what I couldn't do. I would now tell an individual with a disability the best to do is to throw all their presuppositions away. On my first year, I rode my all and accomplished over 70 miles. If I would have stuck with the mindset that I could accomplish nothing, I wouldn't have been able to reach that goal."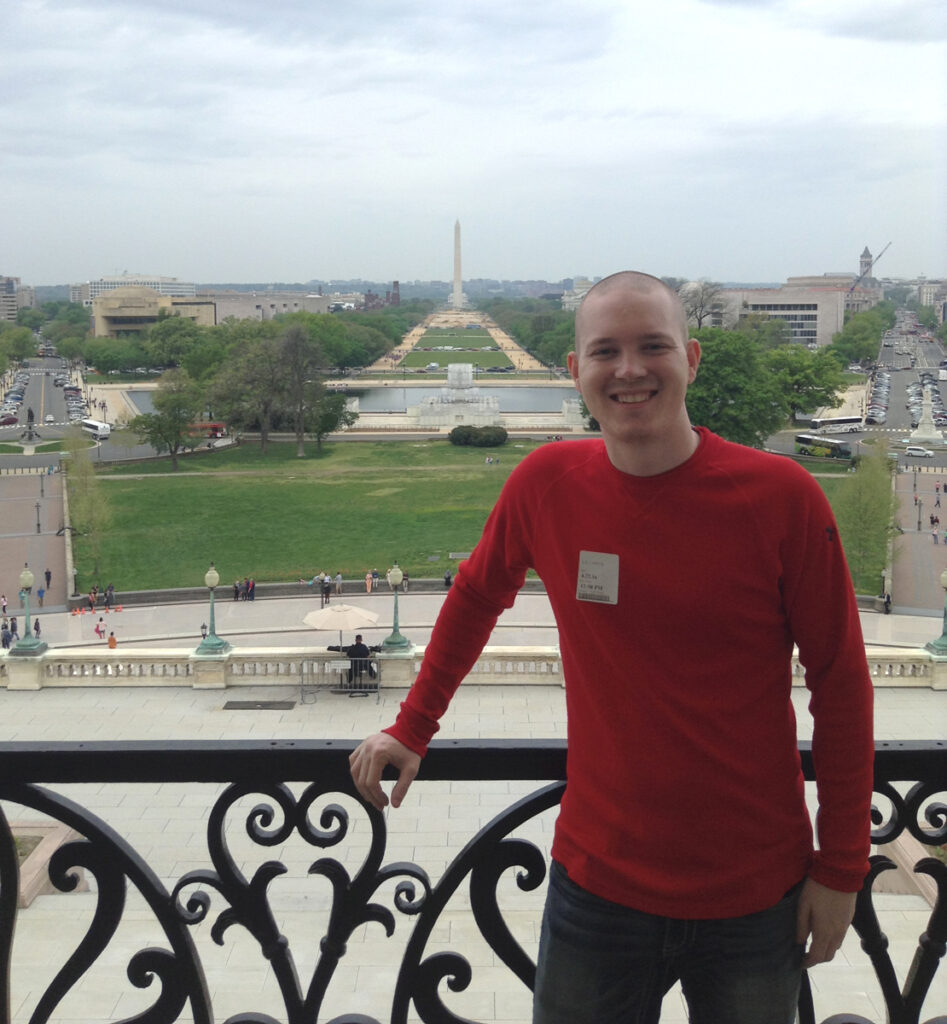 Reflecting upon his two years riding Face of America, Steere reports that World T.E.A.M. Sports has improved his life. "They have given me the ability to once again hold my daughter. For two years, I was unable to pick her up – I couldn't even pick up a gallon of milk. My relationship with my little girl has grown because your organization believed in me in a time where I did not. And for that I thank you, and it is not something that I will ever forget."
The 30-year-old Omaha native has two bachelor's degrees and is currently enrolled at Grace College in Winona Lake, Indiana, where he plans to obtain a master's in Clinical Mental Health Counseling. He is training for Face of America 2017, and has interest in participating in the 2017 Invictus Games in Toronto.
Presented by Capital One Bank, Face of America is supported through sponsorship from American Portfolios Financial Services, Boost Oxygen, Booz Allen Hamilton, Benson Botsford LLC, Brioni, Devens Recycling Center, Freshbikes, Penske Truck Rental, Punch'd Energy, Sila Solutions Group, SUBWAY of the Walter Reed National Military Medical Center, The Melting Pot of Wilmington DE, Three Wire Systems, Vedder Price, and Veteran Corps of America. Funds raised through Face of America pay for the costs of the event and supports participation of the disabled athletes. Ride proceeds also helps pay for other World T.E.A.M. Sports events, including this August's Coastal Team Challenge along the Long Island coast.