By Richard Rhinehart
Issaquah, WA, February 28, 2017 – Army veteran Shanda Taylor-Boyd is returning to her roots this April 28-30 as a participating athlete in national non-profit World T.E.A.M. Sports' Face of America bicycle and hand cycle ride to Gettysburg, Pennsylvania from historic Valley Forge east of Philadelphia.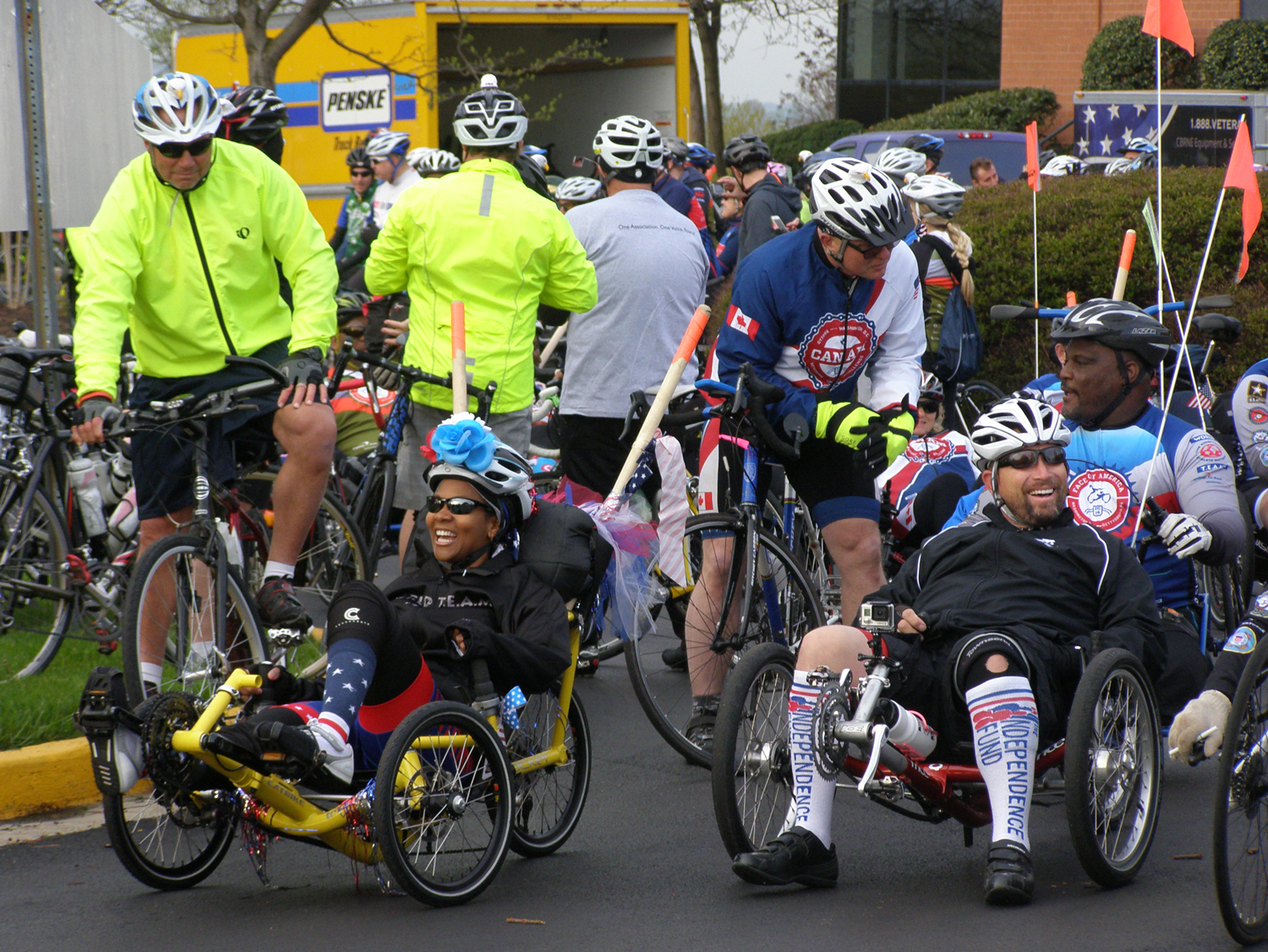 The two day ride, hosted annually since 2006, honors America's military veterans who have been disabled or injured in their service to their country. For this year's ride, with routes from the Pentagon in Arlington, Virginia and from Valley Forge, nearly 180 adaptive military veterans from all service branches are scheduled to participate. Another 500 to 600 able-bodied athletes will ride with the veterans in this inclusive event.
Taylor-Boyd looks at her participation in the 120-mile journey from Valley Forge as a homecoming, since she attended Valley Forge Military Academy and College in the early 1980s. "I had the honor of being the first female to attend and complete Army ROTC, receive a ROTC Scholarship, earn Airborne Wings, and become a Distinguished Military Graduate at the then all-male Valley Forge Military Academy and College," she explained. Taylor-Boyd attended as a cross enrollee while earning a Psychology degree at Eastern University.
A pioneer in her service, Taylor-Boyd became a military police officer and later served as an ER nurse in Germany after she earned a BS in nursing and an advanced degree in human relations. Returning to the state of Washington in late 2003, she began working in her "dream assignment" as an in-patient psychiatric nurse on the behavioral health unit at Joint Base Lewis-McChord's Madigan Army Medical Center. Her life changed only a few months later in May 2004, when a horrific accident left her with a Traumatic Brain Injury, other service connected injuries, and a 100 percent disability rating. She was medically retired from the Army in 2006.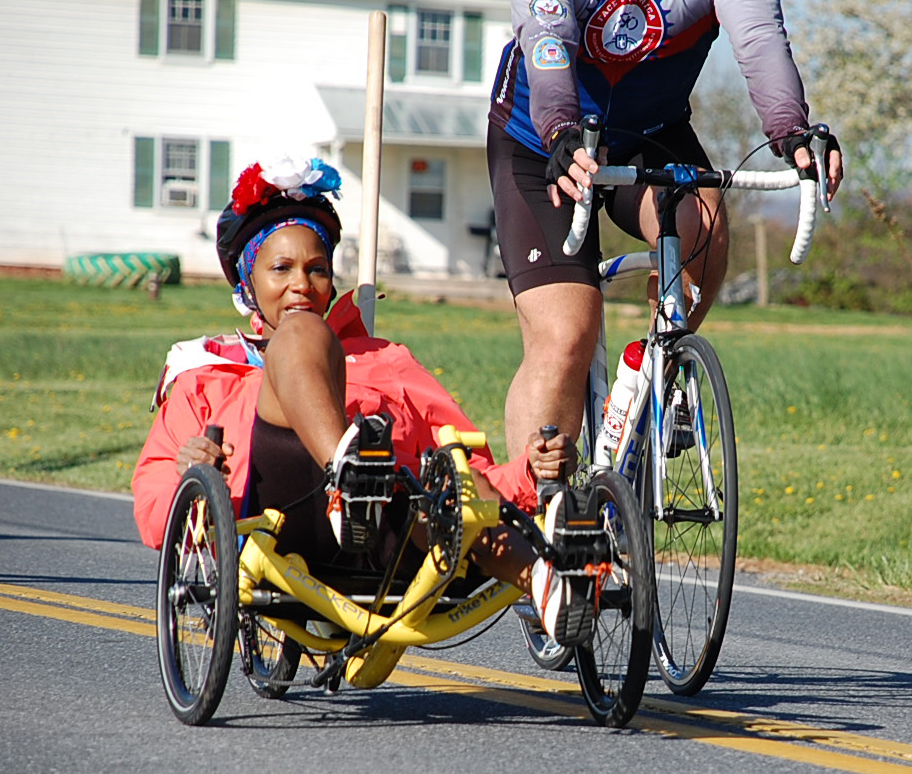 Turning to cycling for therapy and exercise, the mother of three daughters began participating in non-competitive rides with other veterans. In 2014, she decided to try the Face of America. "I learned about the ride from a friend who was initially telling me how to become involved with the Soldier Ride. We were both in South Carolina training to become ZOOM Ambassadors."
Inspired by Army Col. Gregory Gadson, a regular participating adaptive athlete who acted in the 2012 Universal Pictures film "Battleship," Taylor-Boyd greatly enjoyed her first Face of America and the comradery and support she experienced between the athletes.
"From the moment I read in a magazine as it described how injured veterans are exceptional athletes and go another step by extending the challenge to us, it's been the driving force behind the momentum that makes me want to better myself," Taylor-Boyd said. "Maybe I can be an example and pay it forward via encouragement, inspiration, motivation and empowerment. We are all in this together. We know that we all face daily challenges that accompany our injuries and illnesses, both visible and invisible."
Returning again for the 2015 ride, Taylor-Boyd used her previous experience to support other athletes. "When I work hard and train hard, even though I receive assistance, the less help I receive, the more energy these awesome able-bodied and uninjured patriots have in reserve to lend a hand to my sister and brother warriors."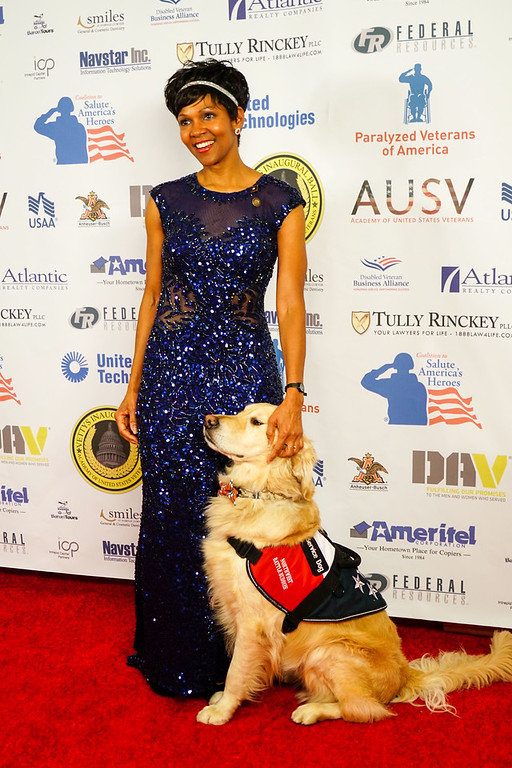 Describing herself as an "advocate, motivational speaker and professional hugger," Taylor-Boyd attended the January 20 Vettys Presidential Inaugural Ball and Awards hosted at the Hay-Adams Hotel in Washington, D.C. by the Academy of United States Veterans. Attending the Ball in a nonpartisan spirit, Taylor-Boyd saw it as an opportunity to help other military veterans. "I had no idea what was involved, except that this was an event being held to honor the men and women who have served and who contributed to United States Armed Services and community organizations which strive to make the lives of veterans better."
Looking forward to the Valley Forge route to Gettysburg this April, Taylor-Boyd encourages other adaptive veterans to become involved with sports like bicycling as a part of their healing process. "You are loved and you are not alone!" she said.
Face of America is special to Taylor-Boyd, who will bring enthusiasm and love to her ride. "I'd simply love another opportunity to hug veterans, another chance to bond and connect with like-minded sister and brother warriors, and most importantly, express my sincere appreciation to those who champion our injured veterans, service members and our families."
The 2017 Face of America is supported through generous sponsorship and partnerships from several leading companies, including American Portfolios Financial Services, Booz Allen Hamilton, Capital One Bank, CycleBar Columbia Pike, Dell, Devens Recycling, Penske Truck Rental, Rescue 22, Sila, SUBWAY of the Walter Reed National Military Center and Three Wire Systems.