By Richard Rhinehart
Eagle, Colorado, September 13, 2017 – Adaptive and able-bodied athletes from across the United States will gather in Eagle September 14 for national non-profit World T.E.A.M. Sports' annual Adventure Team Challenge. Ten teams of athletes will complete three outdoor sporting stages beginning September 15 at the rustic Rancho del Rio resort along the Colorado River northeast of this small mountain community.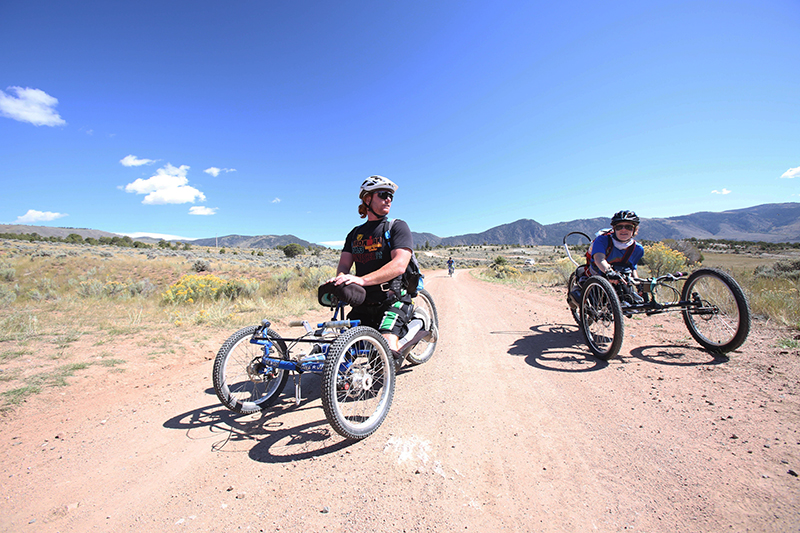 Directed by experienced adventure sports athletes and event managers Billy and Helene Mattison of Vail, the Challenge is unique in that each participating team of five athletes includes two adaptive athletes – one being a wheelchair user. Teams quickly join together in the spirited competition, which includes rafting the Colorado River, off-road cycling on rocky single and double-track trails, climbing and rappelling on granite rock outcroppings, and orienteering through the Gore Canyon region.
At each Adventure Team Challenge, Billy Mattison informs the competitors that an "adventure" is an "unusual and exciting, typically hazardous, experience or activity," often with an uncertain outcome. Such adventures can bond together the participants, showing the able-bodied athletes the remarkable athletic capabilities of their adaptive colleagues, while encouraging the adaptive athletes to seek out additional outdoor sports activities following the conclusion.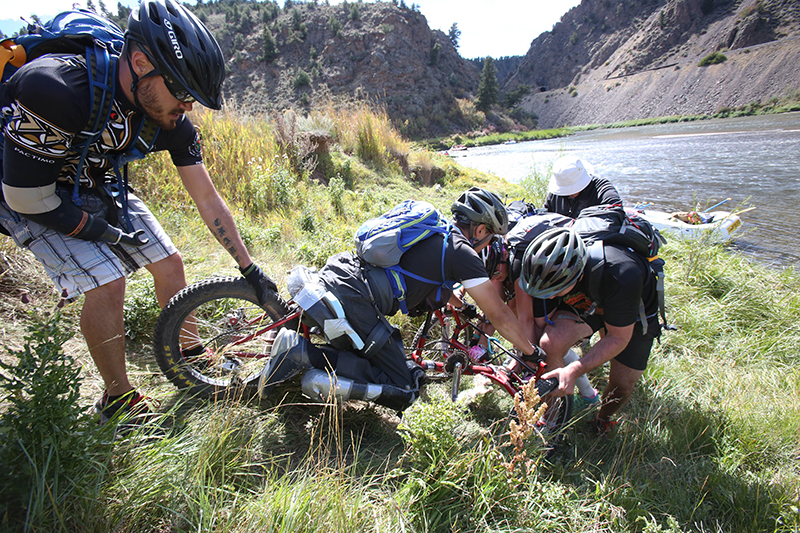 Past Challenges have included paraplegic and quadriplegic athletes, amputee athletes, blind athletes and athletes living with Post Traumatic Stress and Traumatic Brain Injuries. Many of these athletes are military veterans who were injured in their service to their nation. Others are civilians, who through accidents and illness, now live with disabilities.
Although the participating Colorado athletes will be familiar with the mountain terrain and mile-high altitude, athletes arriving from Massachusetts, Virginia, California, Connecticut and other low-altitude states will need to adjust to the thin air of the Gore Mountains. For these athletes, the 6,000 to 8,000-foot elevations may prove as challenging as the technical bicycling trails and the churning Colorado River rapids.
Teamwork is critical to a successful completion, as all team members must undertake each stage together. Adapting technology to assist in traversing the landscape, as well as determining a safe and efficient course and cooperating to use each member's skills and knowledge can save hours in the competition. All teams have successfully completed the Challenge in past years, both at the Gore Range site and at high desert locations west of Grand Junction, Colorado.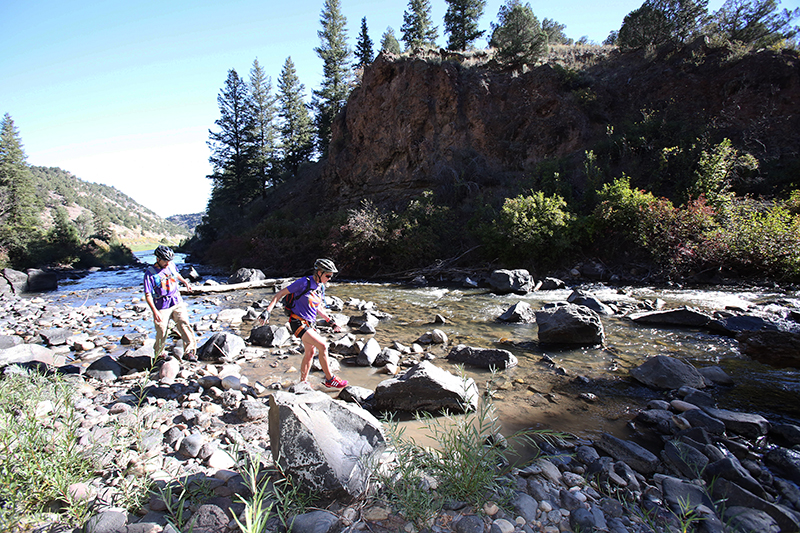 Rancho del Rio has hosted numerous Challenges in the past, beginning with the inaugural 2007 event. The fishing and water sports resort is remote, with no cellular telephone signal reaching the deep canyon. This is fine with the Mattisons, who see the region's remoteness to be beneficial, allowing athletes to concentrate on enjoying the wild terrain and appreciating the Gore Range's mountain beauty. Athletes and volunteers at the Challenge leave the Internet and outside world behind and learn more about themselves and their fellow athletes.
At the event's conclusion on September 17, athletes who came together as strangers three days earlier depart as close friends. Many athletes will keep in touch in the coming months and years, providing mutual support networks, as well as encouraging other adaptive athletes to take on the adventure of challenging outdoor sports.
The 2017 Adventure Team Challenge Colorado from World T.E.A.M. Sports is supported through sponsorship and partner support from American Portfolios Financial Services, Benson Botsford LLC, Cannondale, Devens Recycling Center, Pearl Meyer & Partners, LLC, Penske Truck Rental, Sheet Metal Union Local 105, and Timberline Tours.