Adventure Team Challenge Washington D.C. Offers Excitement
It's clear that the Adventure Team Challenge Washington D.C. from World T.E.A.M. offers participating developmentally-, emotionally- and physically-disabled teens an exciting outdoor experience that will be remembered for many years. "I've never done anything like it before in my life! It was a great experience!" exclaimed one enthusiastic athlete following his participation in a recent Challenge.
The Adventure Team Challenge Washington DC returns June 1, 2019 to Washington and Montgomery County, Maryland.
At five previous Challenges beginning in 2011, participating athletes and their families were inspired. "World T.E.A.M. Sports and the volunteers poured on buckets of encouragement to all of the participating children," said Bonnie Linen-Carroll, whose son Jerry participated in two Challenges. "They were very attentive to each and every child that came with their own disability issues. They were the most caring, supportive, attentive group of people you will ever want to send your child with on a challenge. Parents, if you believe your child can participate, send them on an adventure with World T.E.A.M. Sports – they will prove to your child or children that they can!"
Adapted from World T.E.A.M.'s successful Adventure Team Challenge in western Colorado, inclusive teams of athletes navigate each stage of the program. Held in the scenic Chesapeake & Ohio Canal National Historical Park along the Potomac River at Washington, the Challenge encourages athletes to work together to overcome obstacles and finish together.
The Adventure Team Challenge Washington D.C. offers an exciting opportunity for developmentally- and physically-disabled pre-teens and teenagers to actively participate in an outdoor sporting program with able-bodied athletes. Each Challenge features hiking, off-road cycling and water sport stages.
For our 2019 Challenge, program partners include Best Buddies Capital Region, and SUBWAY of the Walter Reed National Military Medical Center.
2019 Adventure Team Challenge Washington D.C. Partners
World T.E.A.M.'s Adventure Team Challenge Washington D.C. enjoys the valuable support of the following companies and organizations.

Partner – 2019, 2017, 2016. World T.E.A.M. is partnering with the Washington, D.C. regional chapter of the non-profit Best Buddies to bring together teenagers with disabilities to participate in the Adventure Team Challenge Washington D.C. Best Buddies Capital Region offers One-to-One Friendship, Integrated Employment and Leadership Development programs – positively impacting nearly 28,560 individuals with and without disabilities in Capital Region.

Sponsor – 2019, 2017, 2016, 2014, 2013. With a mixture of fresh ingredients, a whole lot of customer service, and a dash of innovation, the SUBWAY® brand continues to be the leader of providing nutritious and delicious sandwiches the whole family will love. SUBWAY® of the Walter Reed National Military Medical Center is committed to providing a wide range of great tasting, healthier food choices while reducing our environmental footprint and creating a positive influence in the communities we serve. We know that it takes more than just good food to nourish a strong people and build a vibrant community. It starts with taking care of people, the heart and soul of the SUBWAY® experience. We value the cultural richness and breadth of ideas resulting from the diversity that is fostered in who we are and what we do. We are dedicated to building strong business relationships through open communication, respect and with each other as well as by serving our customers and our neighborhoods; much like we do within our own families. We draw on the strong entrepreneurial spirit and passion that exists throughout our organization to help shape and grow our business. We strive to and create opportunities for people within the communities in which serve. We continually challenge each other to succeed through teamwork, against shared goals & benchmarks, and to be accountable for our actions. We take great pride in our business and are committed to being good global citizens; to encouraging healthy, active lifestyles and to making a difference where we live and work.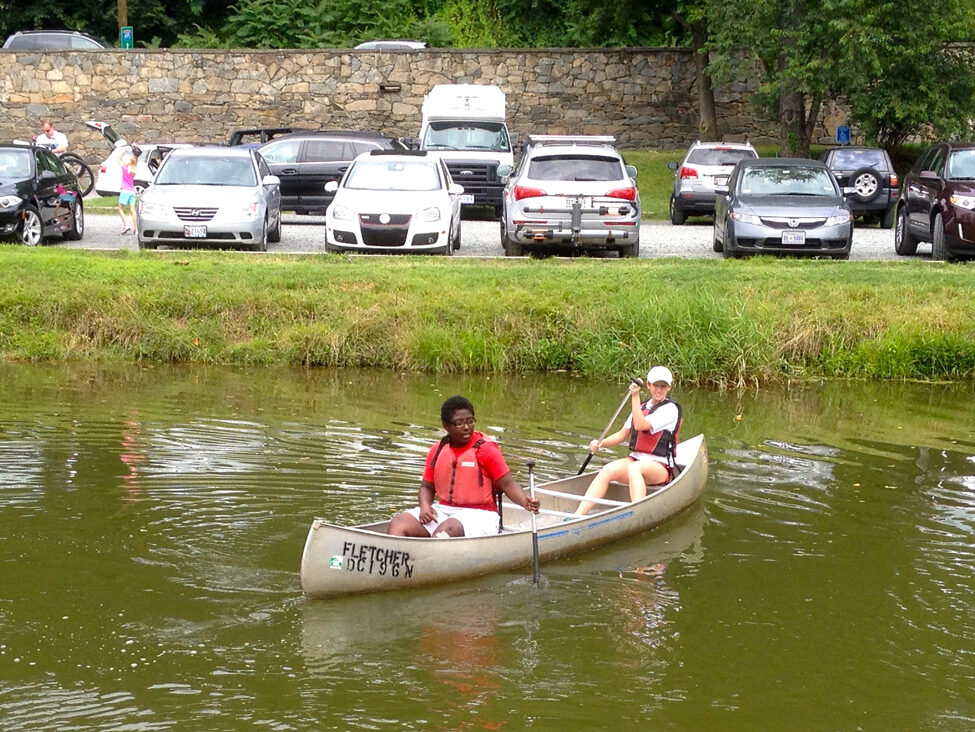 A team paddles in the C & O Canal during World T.E.A.M. Sports' 2014
Adventure Team Challenge D.C. Photograph by Van Brinson.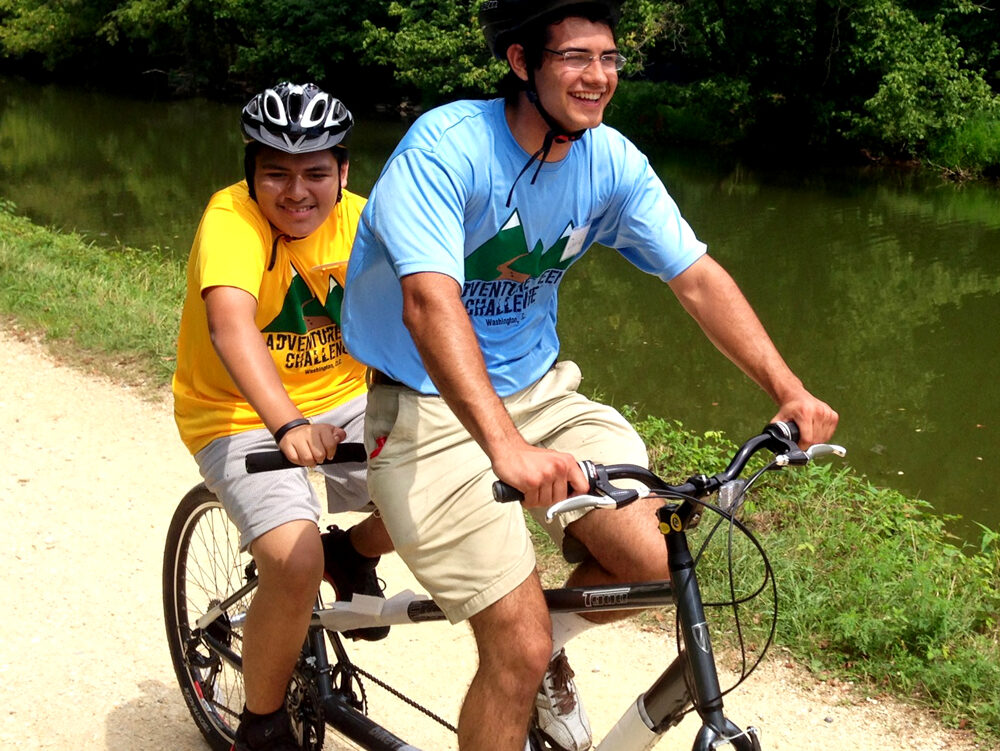 Riders at the 2013 Adventure Team Challenge
Washington DC. Photograph by Kimberly Warpinski.